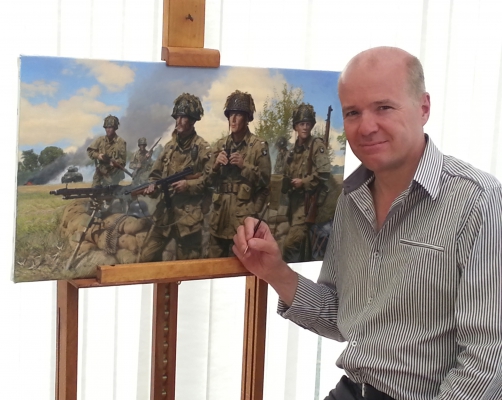 Simon Smith
Simon Smith was born in 1960 into a military family and quickly developed an interest in history and the armed forces. Always a talented artist, he studied Fine Art and Illustration at Art School and, graduating with a First class degree, worked as a highly successful commercial illustrator.
For relaxation he began painting military and aviation subjects and was elected to the Guild of Aviation Artists. Equally at home painting in traditional oils and using the technologies of digital creation, his pieces are often created using a combination of both processes.
Simon has won numerous awards including the Fine Art Trade Guild's 'Nockold's Trophy', the Cross and Cockade WW1 'Aviation Art Award', and Flypast magazine's award for 'Excellence in Aviation Art'.