Last copies available...
LOW INVENTORY - These three matted pieces by Robert Taylor are in stock and ready for us to frame or pack for immediate worldwide shipping, but BE QUICK as each edition is nearly sold out!
28 November 2022
FRIDAY THE 13th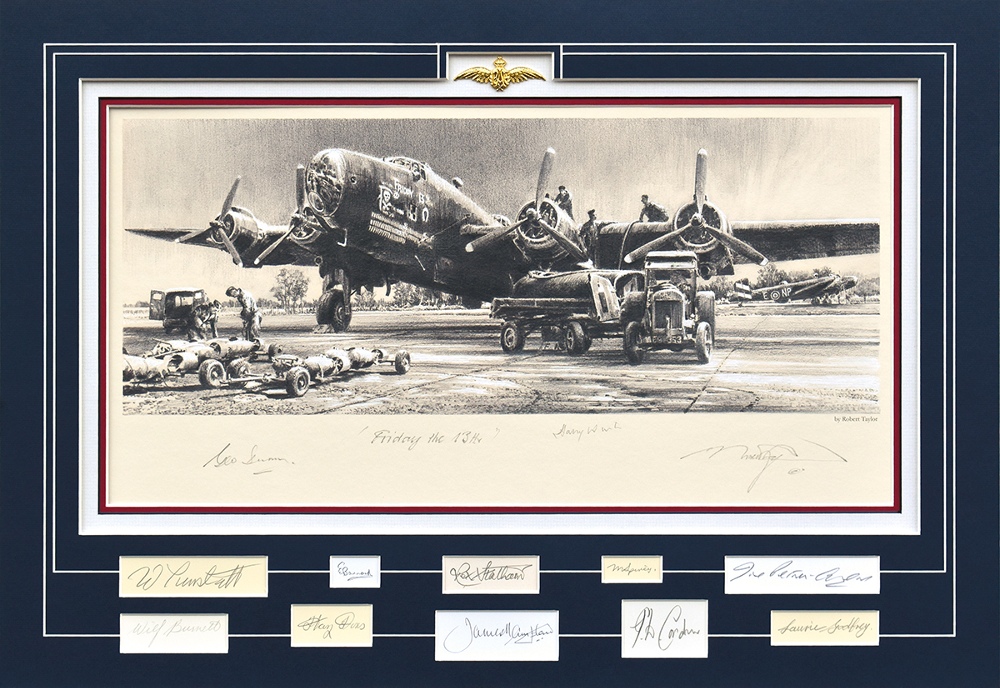 A tribute to the Handley-Page Halifax and the brave aircrew who flew her during the Second World War with TWELVE original veteran signatures!
CLICK HERE to find out more.
----------------
LANCASTER UNDER ATTACK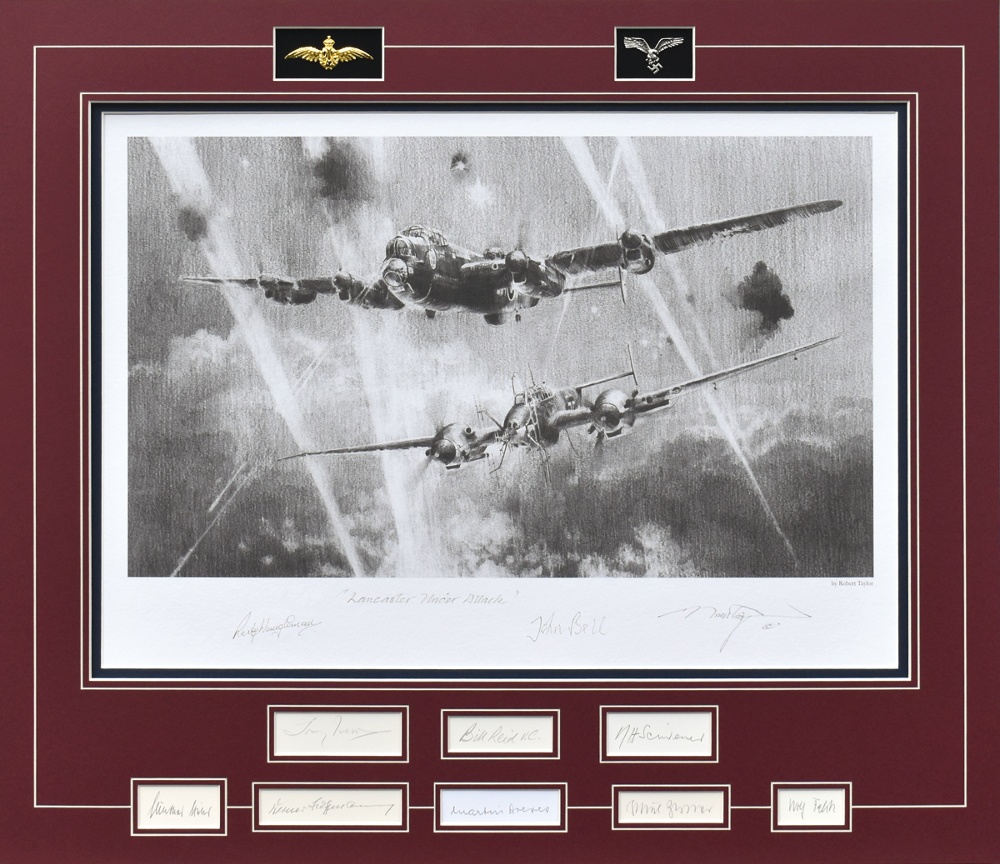 Remembering the duels that took place in the night skies over Europe with a total of TEN original autographs of both RAF and Luftwaffe veterans!
For more info please CLICK HERE.
----------------
ANOTHER ONE FOR THE BAG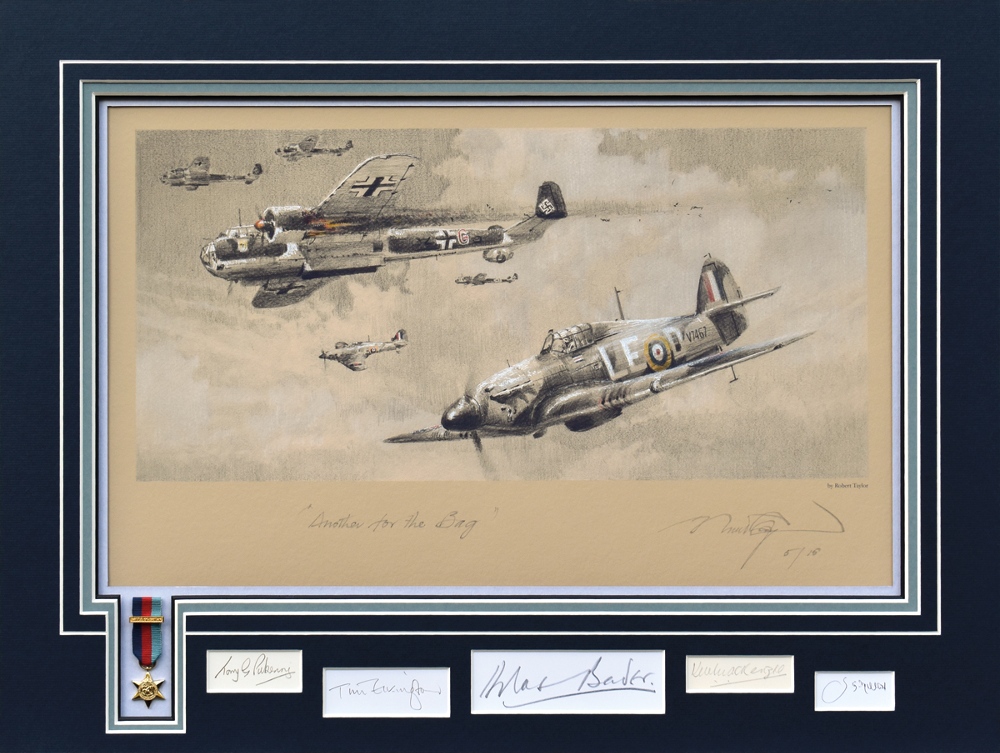 Commemorating the Battle of Britain with FIVE signatures of famous RAF fighter pilots who flew during that long summer of 1940.
CLICK HERE to read more or to order your copy.

Each is available for immediate shipping or framing to full conservation standards, but BE QUICK as they won't be around for long!