MOSQUITO THUNDER - New Limited Edition by Anthony Saunders
Announcing a stunning new print ready for our upcoming event on Sunday 29 January...
20 January 2023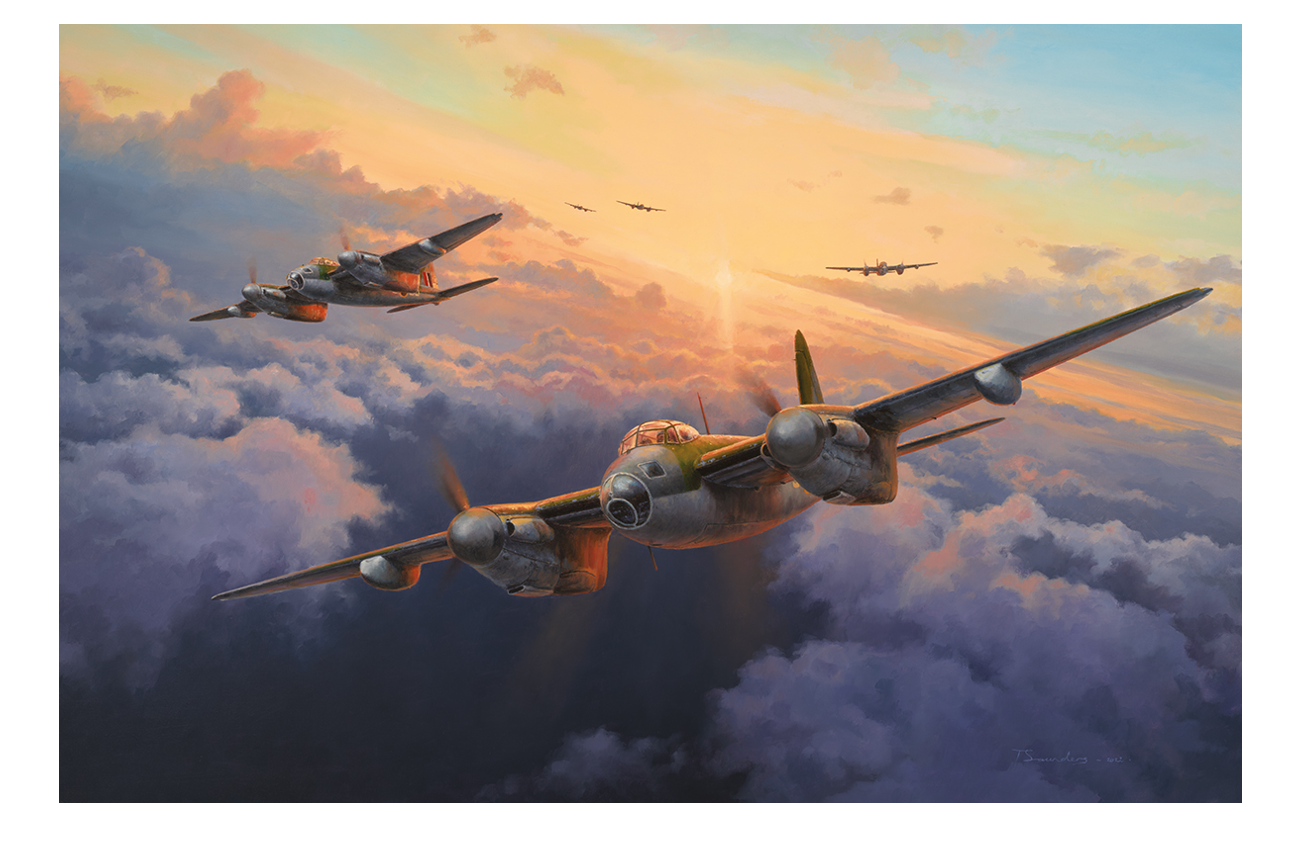 As the late afternoon sun dips towards dusk, Mosquitos from 105 Squadron race for home following a successful strike on the railway workshops in Trier, 1 April 1943.
Each print is issued personally signed by Anthony Saunders - prices start at £75 / $105. Anthony will be signing the prints in Wendover at our event on Sunday 29th January.