Framed Bomber Command Pieces
Check these out...
10 September 2021
This coming Sunday, 12th September, we're delighted to be hosting THREE veterans who served with RAF Bomber Command during WWII - here are just a few prints that are currently IN STOCK and ready for signing!
PLEASE NOTE: These framed pieces will not be glazed for the weekend to allow additional signatures to be added, should you wish...
Framed Collector's Piece by Robert Taylor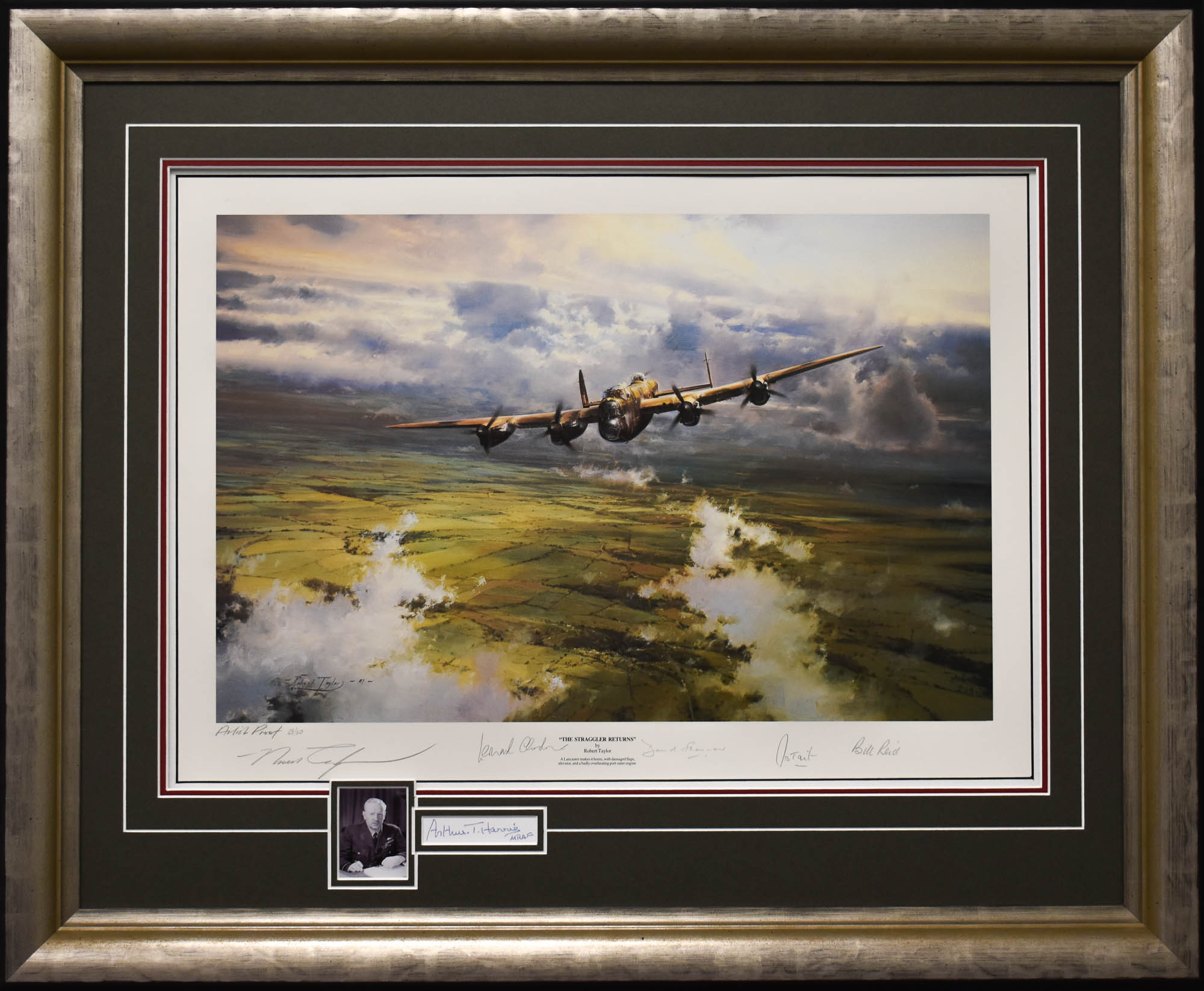 Damaged by flak and enemy fighters, the pilot and his crew have somehow pulled together to get their ship home. Down on power, and handling badly she has slipped further and further behind the main formation on the long flight home, but she has made it! Below are the green fields of England and with just a few more miles to run, the straggler returns.
Published 34 years ago, this rare and sought after print remains a favourite on the Secondary Market and with only ONE copy available, we're sure this won't stay with us for long!
Find out who signed this legendary print HERE!
------------------------------------------------------
Framed Collector's Piece by Robert Taylor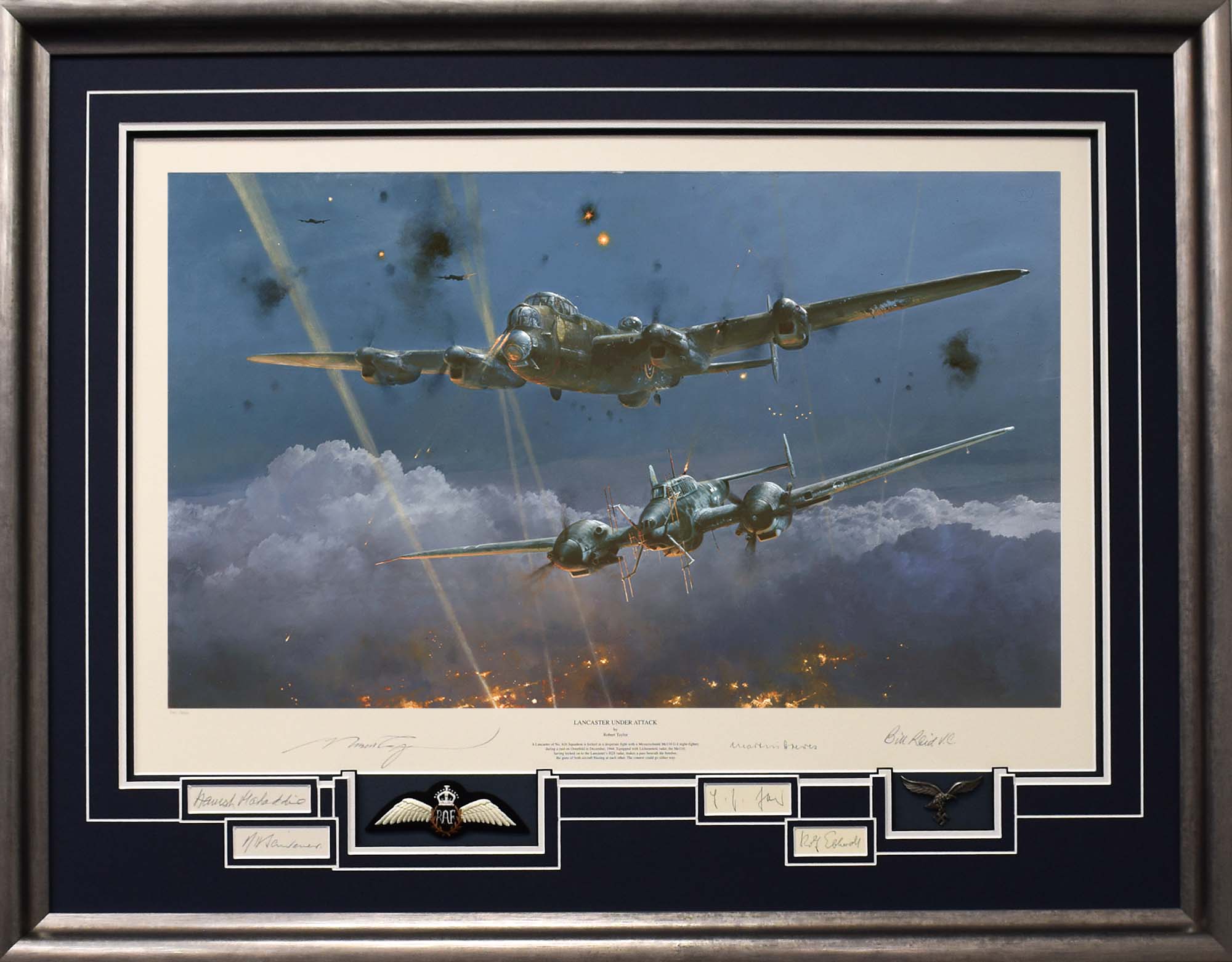 An RAF Lancaster of 626 Sqn takes evasive action as a Bf110 G-4 night-fighter makes a potentially deadly pass beneath the bomber, during a raid over Osterfeld in the heart of Germany, December 1944.
Robert's print, released 21 years ago is one of the most legendary 'night-fighter' prints to have been published throughout the years and is accompanied by an equally lavish copy of Robert's highly-acclaimed book of Air Combat Paintings Volume IV.
We have just ONE portfolio in stock! Find out more HERE!
------------------------------------------------------
Framed Collector's Piece by Richard Taylor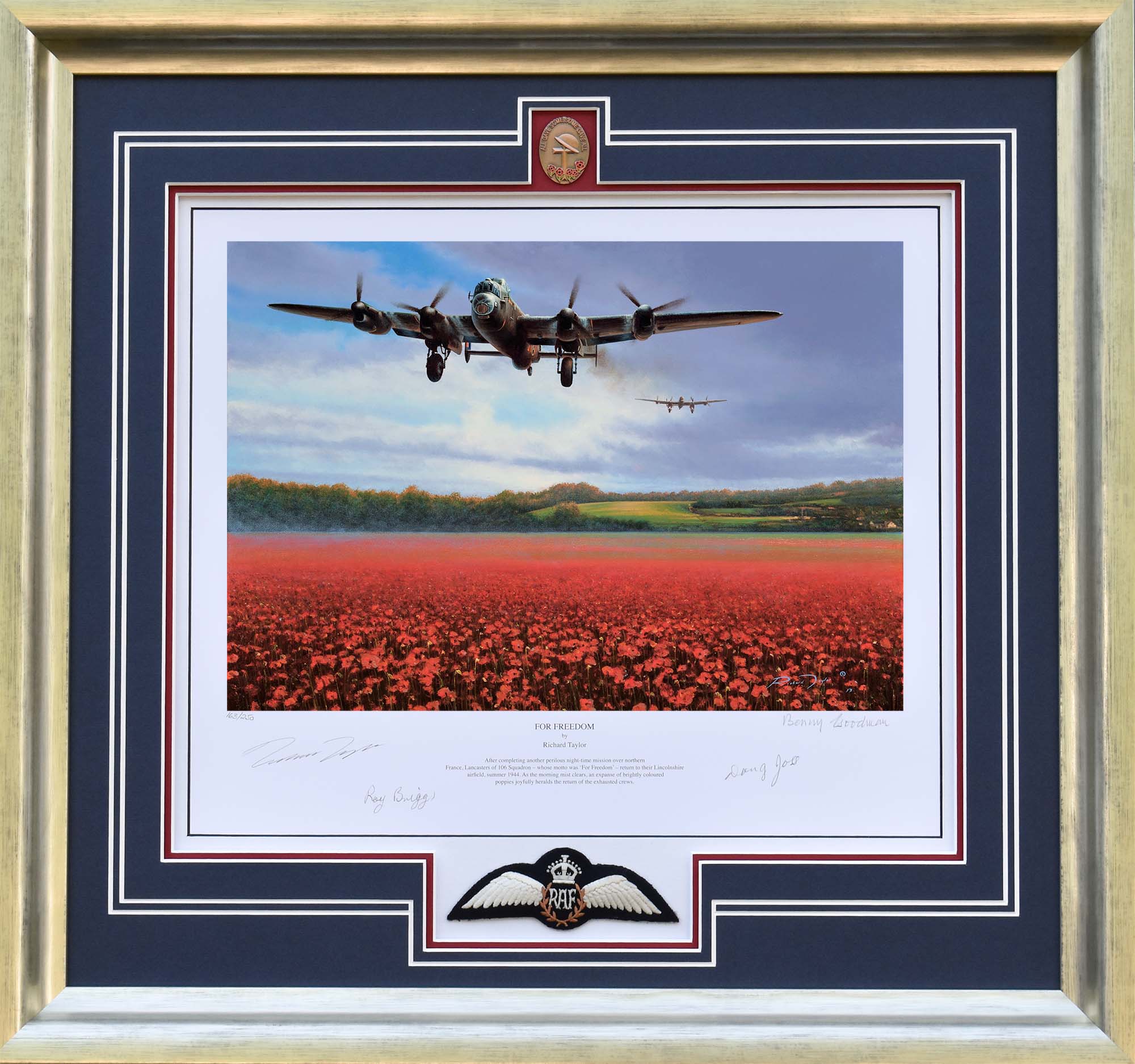 After another perilous night-time mission over northern France, Lancasters of 106 Sqn – whose motto was 'For Freedom' – return to their Lincolnshire airfield, summer 1944. As the morning mist clears, an expanse of brightly coloured poppies joyfully heralds the return of the exhausted crews.
This popular print has been has been personally hand signed by THREE highly-regarded RAF Bomber Command veterans... find out more HERE!
------------------------------------------------------
New Release by Anthony Saunders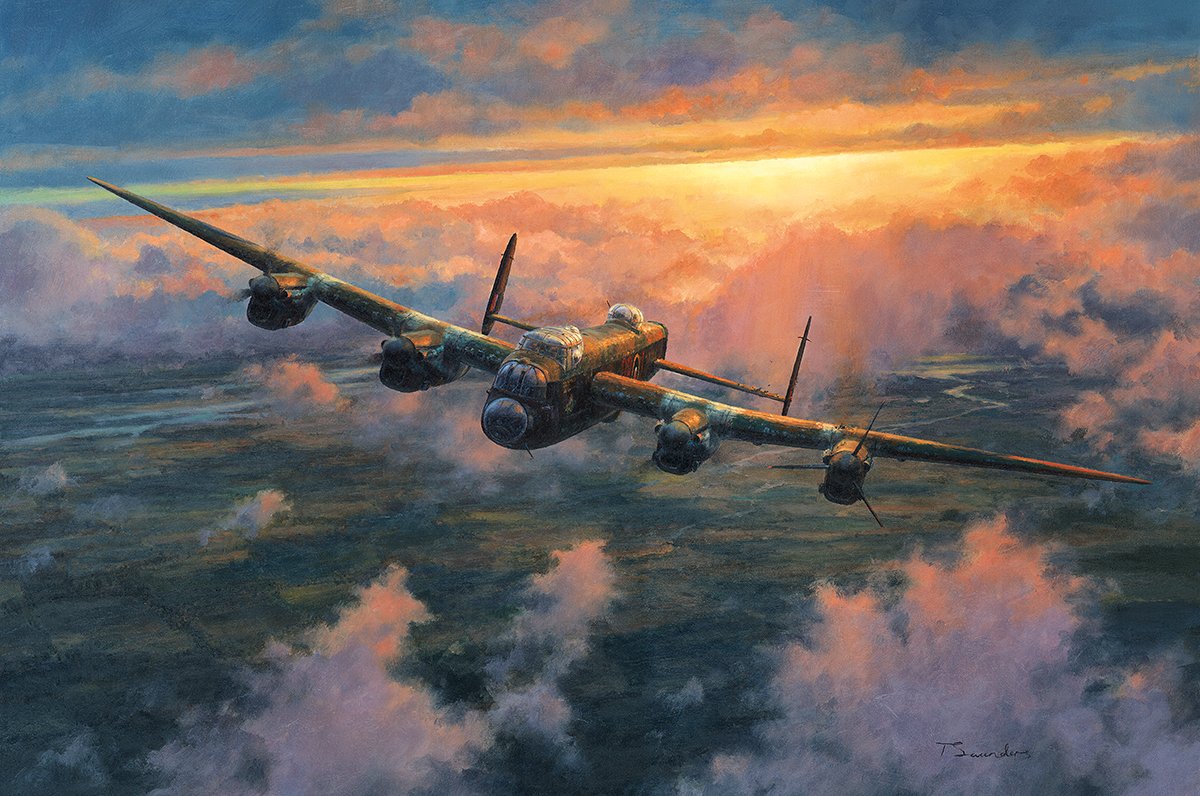 With holes in her fuselage, wings and fin and with her outer port engine feathered, Lancaster QR-J 'Just Jane' crossing the English coast and descending through cloud towards an emergency landing at RAF Matlaske in Norfolk. The Lancaster had been in the air for nearly ten hours and had just 8½ gallons of fuel left in her tanks.
This new release is IN STOCK and perfect for signing at the upcoming Bomber Command event at the Gallery in Wendover!
Prints are available signed only by the artist or veteran-signed and conservation matted, find out more HERE!