DAMBUSTERS & 617 SQUADRON SIGNING EVENT – 6th MAY
We'll be joined at the UK Gallery by some amazing WWII veterans to meet enthusiasts and sign autographs for collectors, including the last surviving British Dambuster George 'Johnny' Johnson.
6 May 2018
THE EVENT IS NOW FULL
After an overwhelming response from our friends and collectors, all places have now been filled and unfortunately, for health and safety reasons, we are unable to allow entry to anyone without a ticket.
If you haven't reserved a place but would like to come along then we can add you to the waiting list – contact us for details.
If you have reserved a ticket but are now unable to attend then please let us know so that we can release your space for a fellow collector.
Thanks for your cooperation.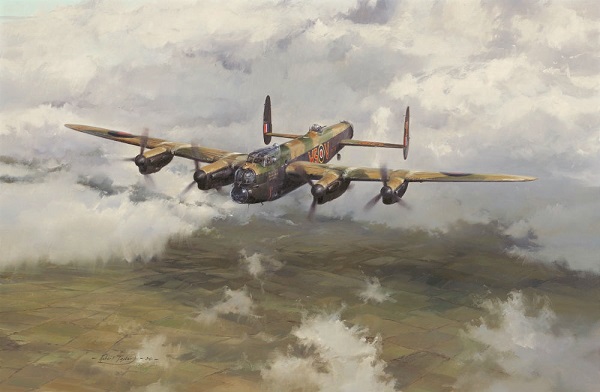 Our special guests include:
Squadron Leader GEORGE 'JOHNNY' JOHNSON MBE DFM - previously with 97 Sqn, he joined 617 Sqn as Bomb Aimer on Lancaster AJ-T 'Tommy' which attacked the Sorpe Dam as part of the famous Dambusters Raid. Forced to use a reserve aircraft which had not been fitted with the twin spotlights for gauging accurate height, it was on their tenth attempt that Johnny finally released his bomb, scoring a direct hit. It is of great historical significance that Johnny is now the last surviving British Dambuster to take part in the raids.
Doctor MARY STOPES-ROE - the daughter of Sir Barnes Wallis, who as a child helped inspire her father to invent Upkeep - the 'Bouncing Bomb' - while skipping stones across water as was famously portrayed in the 1955 film 'The Dam Busters'.
Wing Commander JOHN BELL MBE DFC Ld'H - after training as an Observer, he flew his first tour as a Bomb-Aimer with 619 Sqn. He volunteered for a second tour with 617 Sqn, completing 50 Ops' of which 28 were flown on special missions.
Squadron Leader BENNY GOODMAN Ld'H - flew Lancasters with 617 Sqn where he completed a full tour of 30 Ops' including missions over Germany, Holland and France as well as taking part in all of the raids against the German Battleship Tirpitz.
Flight Lieutenant SYDNEY GRIMES - completed a full tour as a Wireless Operator on Lancasters with 106 Sqn before joining 617 Sqn for a second tour. His first mission was attacking the German battleship Tirpitz, before returning a month later on the mission that sank it. He finished the war having completed a total of 43 Ops'.
Leading Aircraftman BERNARD MABEY - joined the RAF in 1943 and trained as Ground Crew working on Halifaxes with 640 Sqn at RAF Leconfield, Yorkshire. In 1945 he transferred to RAF Waddington as part of 'Tiger Force' working on Lancasters with both 617 and 9 Sqn.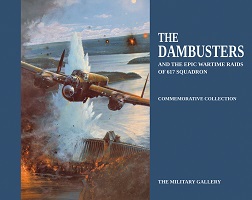 SPECIAL GUEST!
We're delighted to welcome Dr ROBERT OWEN. The recent book THE DAMBUSTERS was painstakingly researched with the direct assistance of Robert, Official Historian of 617 Squadron Association and a Trustee of the Barnes Wallis Foundation.
Entry to our Gallery events is FREE but for safety reasons it is important to RESERVE YOUR TICKET IN ADVANCE. Unfortunately, on event days, we can't allow entry to anyone who hasn't reserved a place. Even if you're not 100% sure that you can make it, please book your place in advance and if your plans change, just let us know.
Bookings are now being taken so please contact us to reserve your place!