Countdown to D-Day...
6 June 1944 – the date that marked the beginning of the end of the war in north-west Europe and the day on which the liberation of France began.
22 May 2020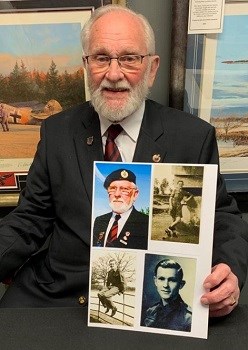 Codenamed Operation Overlord, the invasion was the largest, most complex amphibious landing ever undertaken which, by the following spring, would lead to the ultimate defeat of Germany.
We'd normally be looking forward to commemorating D-Day with some veterans at the Wendover Gallery and crowds of enthusiasts at the Gallery in Ste-Mère-Église. This year will be different, but as we begin our countdown, we're pleased to feature these memorable pieces: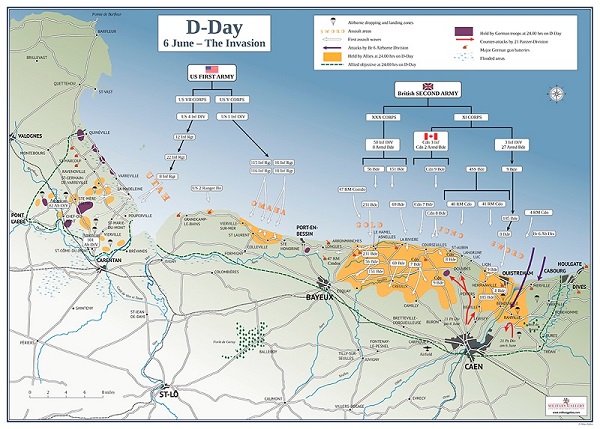 Shortly after midnight in the early hours of 6 June 1944, three Allied airborne divisions began landing in Normandy. Their task was to secure the flanks for the mighty American, British and Canadian armies to storm ashore on five beaches along a 50-mile stretch of heavily fortified enemy shoreline.
This superb map depicts details of the first day of this heroic operation. It illustrates the Allied armies involved and the beaches on which they landed; what their first day objectives were, and how close or far they came to achieving their goals.
Map: £15
The story of D-Day and the battle for Normandy: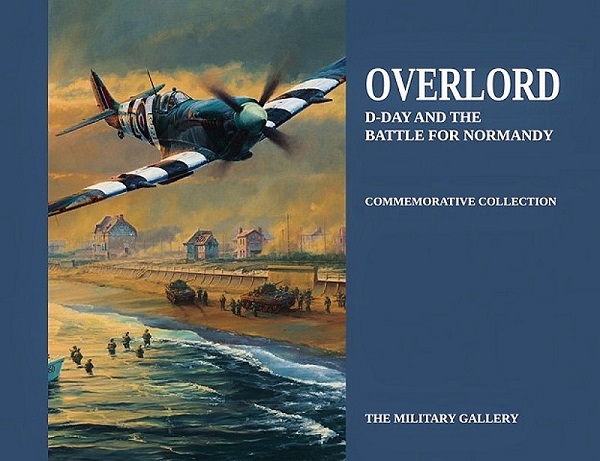 This historically accurate book re-lives the story of D-Day from the pre-invasion preparations through to the landings themselves and the subsequent battle for control of Normandy, all beautifully illustrated through an unparalleled collection of paintings, drawings and maps.
Book: £25
Exclusive veteran-signed copies are available PLUS a very limited number containing special bookplates - CONTACT US for more info.
by Richard Taylor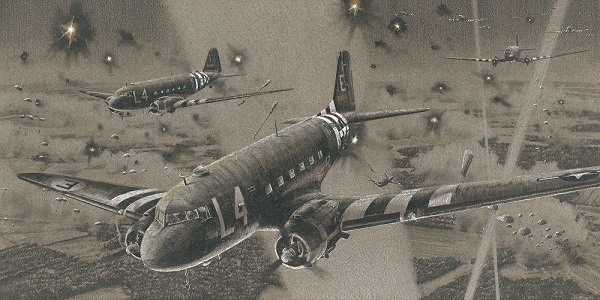 Battling through low cloud and pockets of intense flak, C-47 pilots from the 439th Troop Carrier Group steady their aircraft to allow units of the US 101st Airborne Division to drop inland behind Utah beach in the early hours of D-Day.
Richard's dramatic edition recalls the heroism of the elite US 101st and 82nd Airborne Divisions. The night will be long and dangerous but their forthcoming resilience in the face of adversity will become the stuff of legend.
Artist Signed Print: £45

Exclusive offer whilst stocks allow...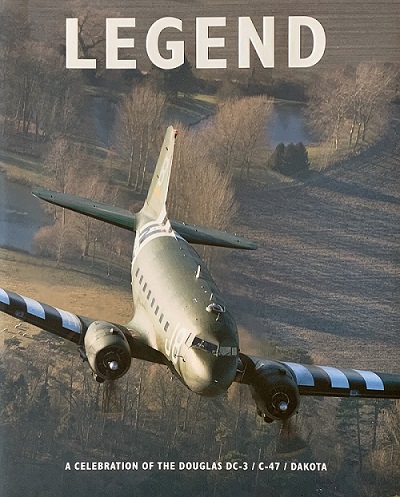 Also available with a copy of the memorable book: LEGEND: The Story of the DC-3/C-47 Dakota
Order your copy of Richard's print RENDEZVOUS WITH DESTINY and a copy of the book LEGEND for a combined price of £60 + shipping!
Book only: £25
Print only: £45
Exclusive Book & Print Bundle: £60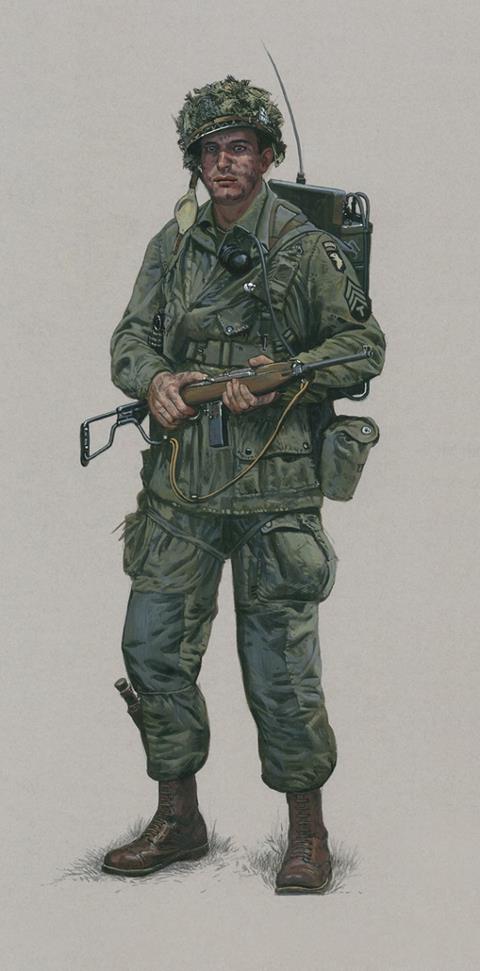 Open Edition Prints by Simon Smith - Only £15 each!
Detailed studies of a Technical Sergeant (left) from the 506th PIR, 101st Airborne Division and a Sergeant (right) from the British Parachute Regiment on D-Day, 6 June 1944.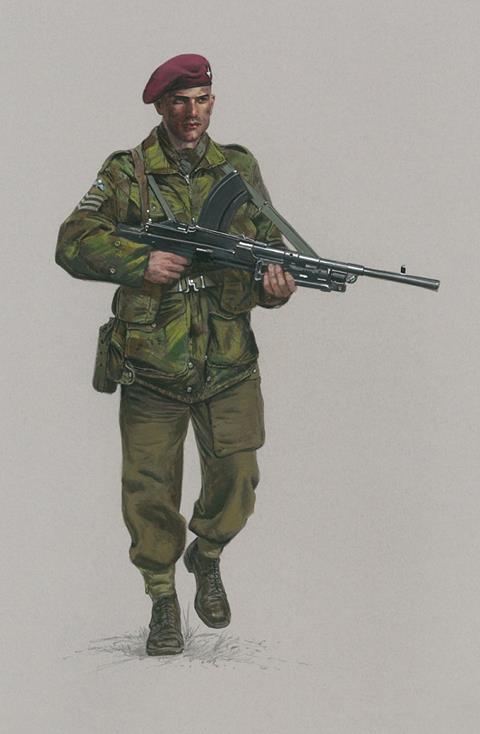 Both prints 9" wide x 14 ½" high
Only £15 each whilst stocks allow!
CLICK HERE for more details

MAIL ORDER FRAMING & WORLDWIDE DELIVERY AVAILABLE
On these and all of our pieces - CONTACT US for full details.