Check out these Vietnam pieces by Robert Taylor!
Limited quantities available!
28 February 2021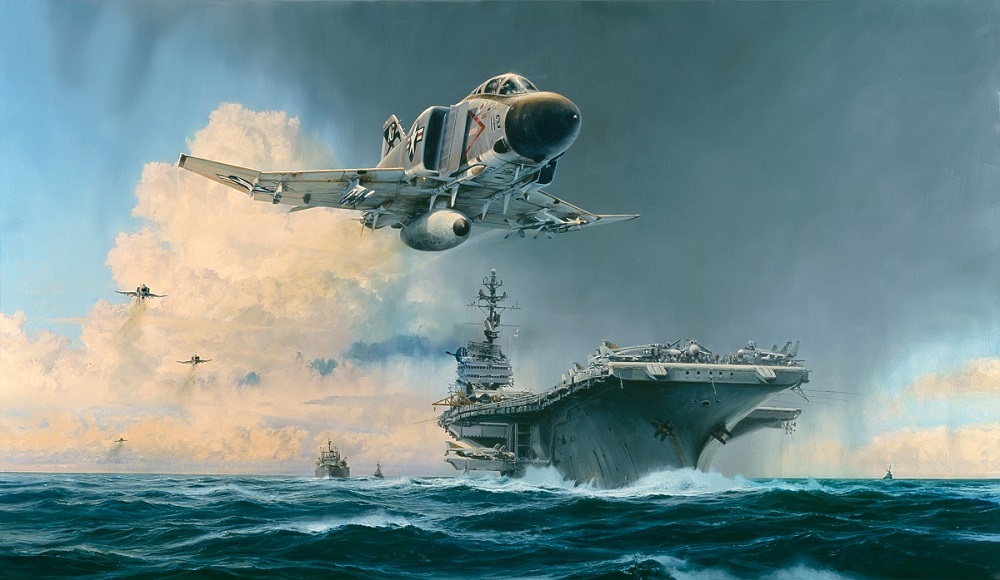 On 19 January 1972 Lt. Randy Cunningham and his Radar Intercept Officer, Lt. Willie 'Irish' Driscoll flying a Phantom F-4J from VF-96 off the carrier USS Constellation destroyed a MiG-21 over North Vietnam. It was the first of five air victories that paved the way for them to become the US Navy's only Aces of the Vietnam War.
Only ONE copy available! Click HERE to find out more...
-----------------------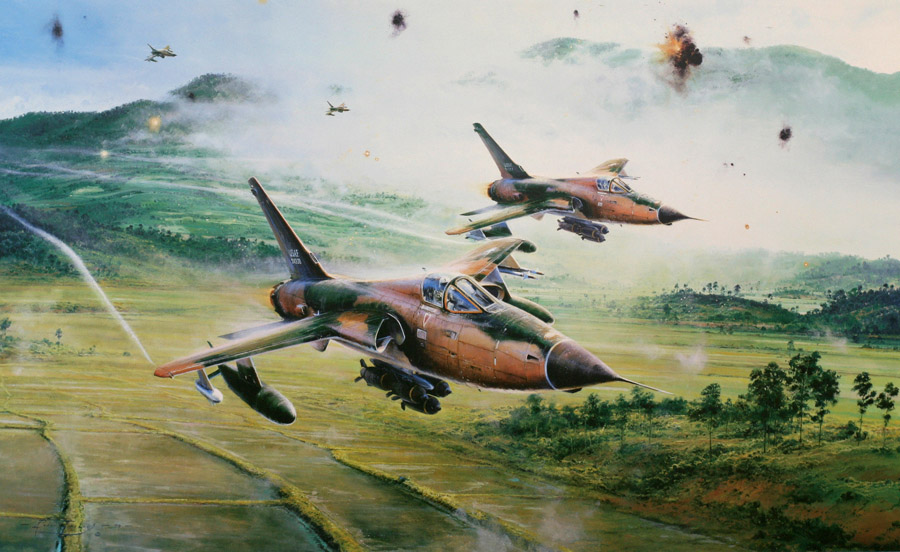 Flying down Thud Ridge at just below the speed of sound, Jack Broughton leads an F-105 Thunderchief raid on the power plant at Viet Tri, North Vietnam, March12, 1967. The target was destroyed.
Click HERE to find out more about the story! Limited stock available...
-----------------------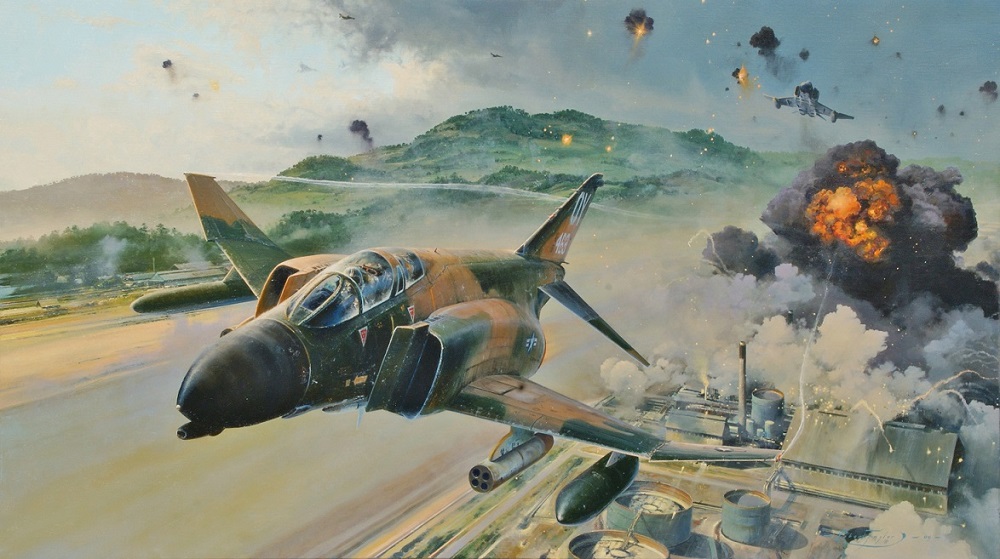 Steve Ritchie hurtles through a hail of deadly enemy flak in his F-4D Phantom as he exits the target area after a typical FAST FAC mission on enemy installations in North Vietnam, 1972.
Click HERE to find out more!