BOMBER COMMAND SIGNING EVENT - 24th March
For this exciting event we'll be joined at the UK Gallery by highly-regarded WWII Bomber Command veterans to meet enthusiasts and sign items for collectors.
24 March 2019
Our special guests include:
Flying Officer RON DAVIES Ld'H - after completing training he joined 101 (Special Duties) Sqn in May 1944 based at RAF Ludford Magna. He completed 31 missions as a Bomb Aimer on specially equipped Lancasters on operations across France in support of the Normandy Invasion, Germany and Poland.
Warrant Officer FRANK TOLLEY - as a Bomb Aimer on Lancasters with 625 Sqn he completed a full tour of Ops' throughout 1944/1945. These included raids on Dresden and Operation Manna which saw food relief dropped into un-liberated western parts of the Netherlands.
Warrant Officer DONALD FRASER - qualifying as a Flight Engineer he joined 101 (Special Duties) Sqn in July 1943 based at RAF Ludford Magna. Their Lancasters carried special equipment for jamming German radio signals and he completed a full tour of Ops' including 12 missions to Berlin.
Flight Sergeant RON GARD - as a Rear Gunner he served with 463 Sqn RAAF based at Waddington in Lincolnshire. On his 17th mission their Lancaster was shot down over Leipzig and after bailing out he was captured, spending the remainder of the war as a PoW in Nuremberg.
Warrant Officer HARRY WINTER - after training as a WOp/AG he joined 427 Sqn on Halifaxes based at RAF Leeming in North Yorkshire. On the night of 22nd October 1943 his aircraft was shot down near Hamelin in Germany by an Me110 Night Fighter and he spent the rest of the war as a PoW in Stalag Luft VII.
Entry to the event is completely free but for safety reasons by ticket only, so to keep the event comfortable for veterans and enthusiasts we ask that you please RESERVE YOUR TICKET IN ADVANCE.
Our guests are happy to sign autographs for collectors and items purchased at the event over £40 can be signed free of charge.
Bookings are now being taken so please contact us to secure your place.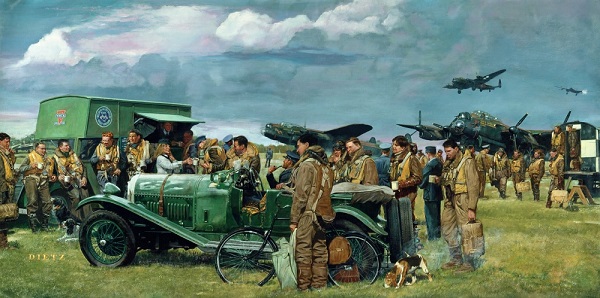 This event is an ideal opportunity to have the new release THE BOMBER BOYS additionally signed by our special guests - CLICK HERE to find out more.
Also joining us for this special event...

Author and historian MARTYN FORD-JONES

We're delighted to have copies of Martyn's latest title available for signing.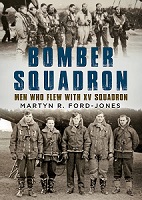 Martyn has been a regular at our events for many years and has given us much help and support - a limited number of copies of his book are available to purchase which are perfect to be autographed by our special guests and the author himself.
CLICK HERE to order this book today!