U.S. 8th Airforce Book & Print
Earlier this year we saw the release of the latest Commemorative Book from the Military Gallery - a historic account of the U.S. Eighth Air Force in Europe during WWII.
25 November 2021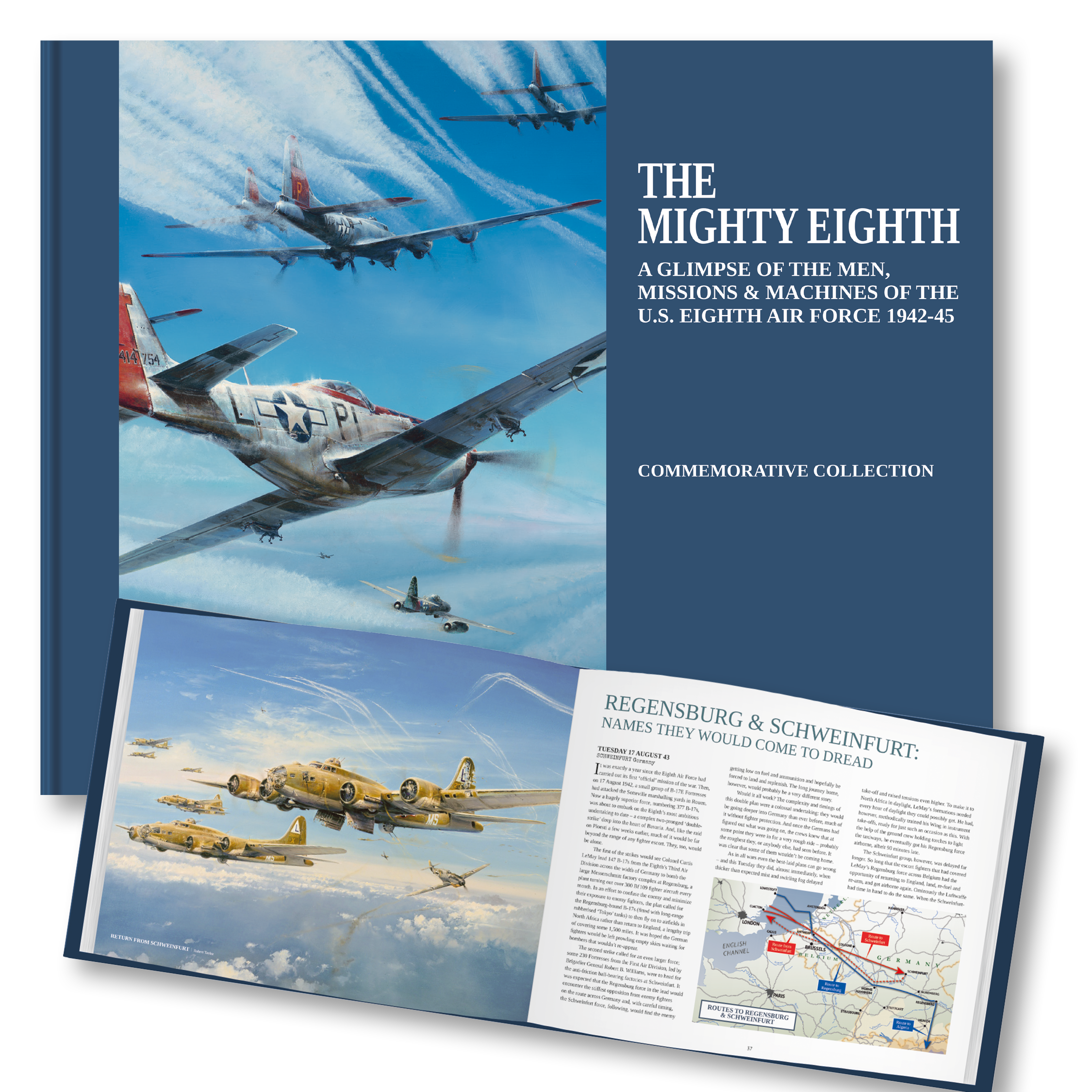 Also published was a Limited Edition Book & Print Portfolio which includes original signatures of veterans who served in combat with the 8th, creating a moving tribute to all who served.
Unsurprisingly the special edition has proved extremely popular and now only limited quantities remain available...