TOP ACE - New from Robert Taylor
Announcing a highly-restricted edition - only TWENTY SIX available worldwide!
23 September 2022
Robert's latest master drawing features 'Gabby' Gabreski who, with 28 air victories to his credit during WWII, was the top-scoring American Ace in Europe.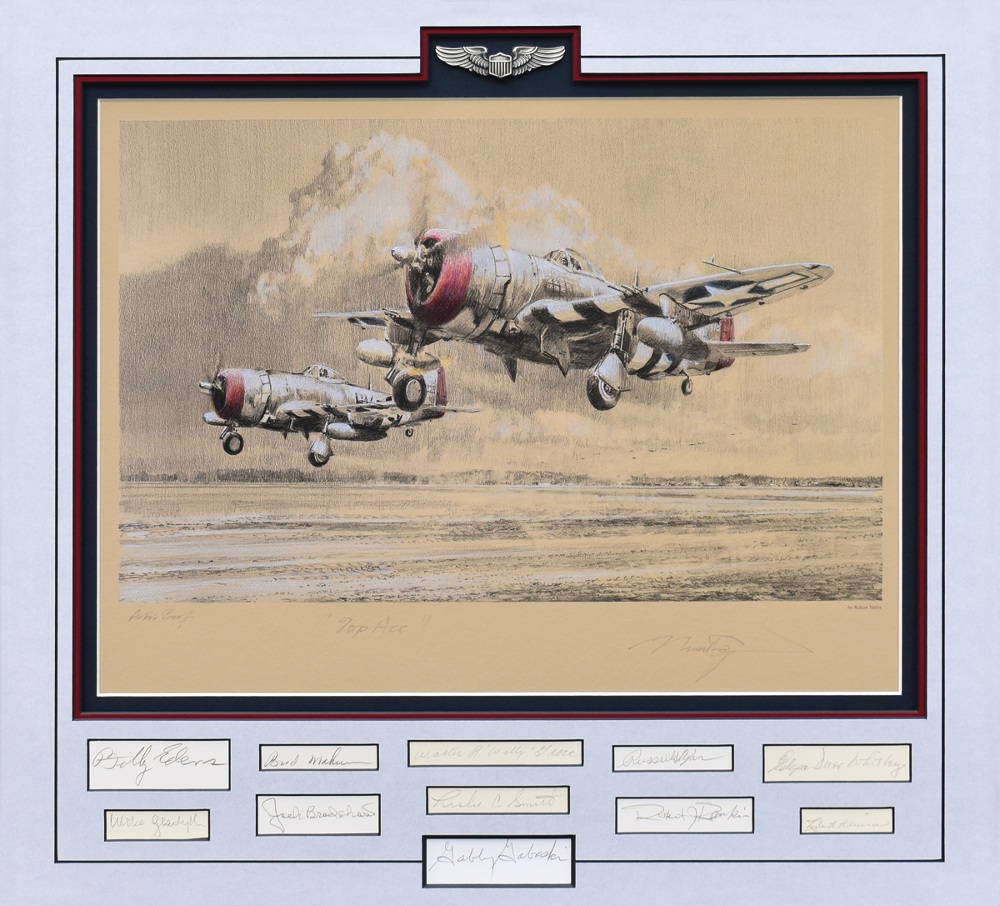 Bringing his P-47 Thunderbolt to life, you can feel the raw power as Gabreski and his wingman thunder away from their base at Boxted shortly after D-Day.


Only 26 copies of this stunning release are available worldwide with every print issued matted with a total of ELEVEN veteran autographs including the famous Ace depicted.