RENDEZVOUS WITH DESTINY - New Release by Richard Taylor
The latest graphite edition by Richard Taylor commemorating the anniversary of D-Day 6 June 1944.
11 August 2019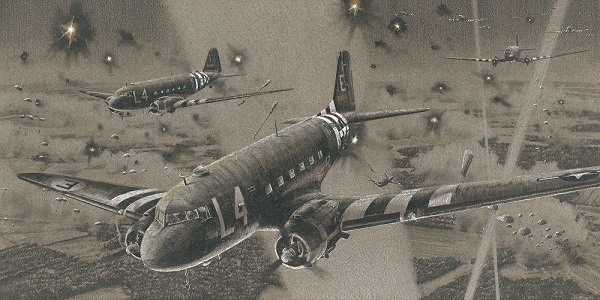 'You have a rendezvous with destiny!' – Major General William Lee had promised the men of the 101st Airborne Division. And in Normandy that rendezvous would be kept.
Richard's dramatic edition recalls the heroism of these paratroopers. The night will be long and dangerous but their forthcoming resilience in the face of adversity will become the stuff of legend.
Completed in his trademark technique of using a mixture of graphite with subtle colour highlights, Richard's superb piece helps commemorate the 75th Anniversary of D-Day and serves as a lasting tribute to all those who fought throughout the liberation of Europe - CLICK HERE FOR DETAILS OR TO RESERVE YOUR COPY.
EXCLUSIVE OFFER WHILST STOCKS ALLOW – AVAILABLE WITH A COPY OF THE MEMORABLE BOOK:
LEGEND: The Story of the DC-3/C-47 Dakota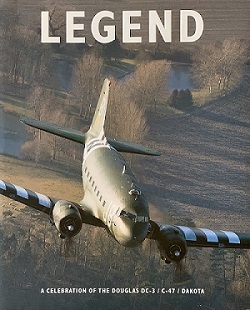 ORDER TODAY - Only available whilst stocks allow!