NOW IN STOCK: Framed tributes to the Battle of Britain
The air battle that raged over southern England during the long, hot summer of 1940 will forever be remembered as one of the most significant ever fought.
8 October 2021
Here are just a few prints that our expert team have framed to full conservation standards as lasting tributes to all those who took part...

DEFENCE OF THE REALM
by Robert Taylor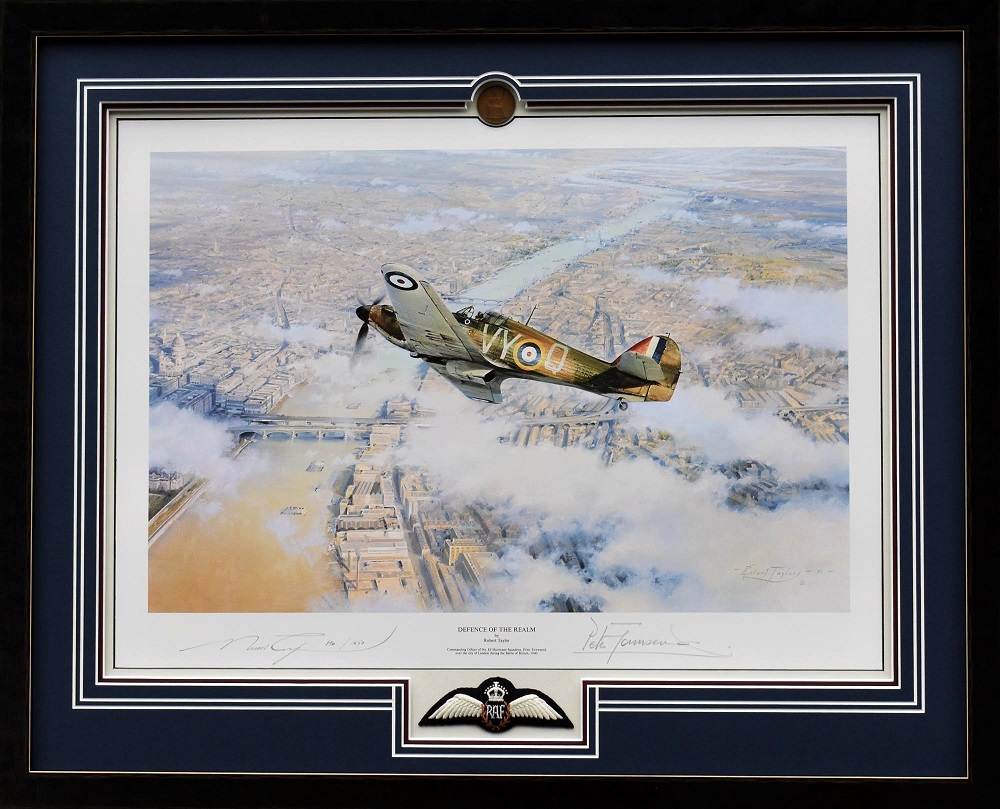 Fresh from the heat of battle over London and the Thames, Group Captain Peter Townsend wearily turns his Hurricane towards home to refuel, re-arm and re-join the fight.
Signed by the famous Ace depicted and framed to include an original 1940s George VI penny! CLICK HERE for more info!
------------
SPITFIRE SCRAMBLE
by Richard Taylor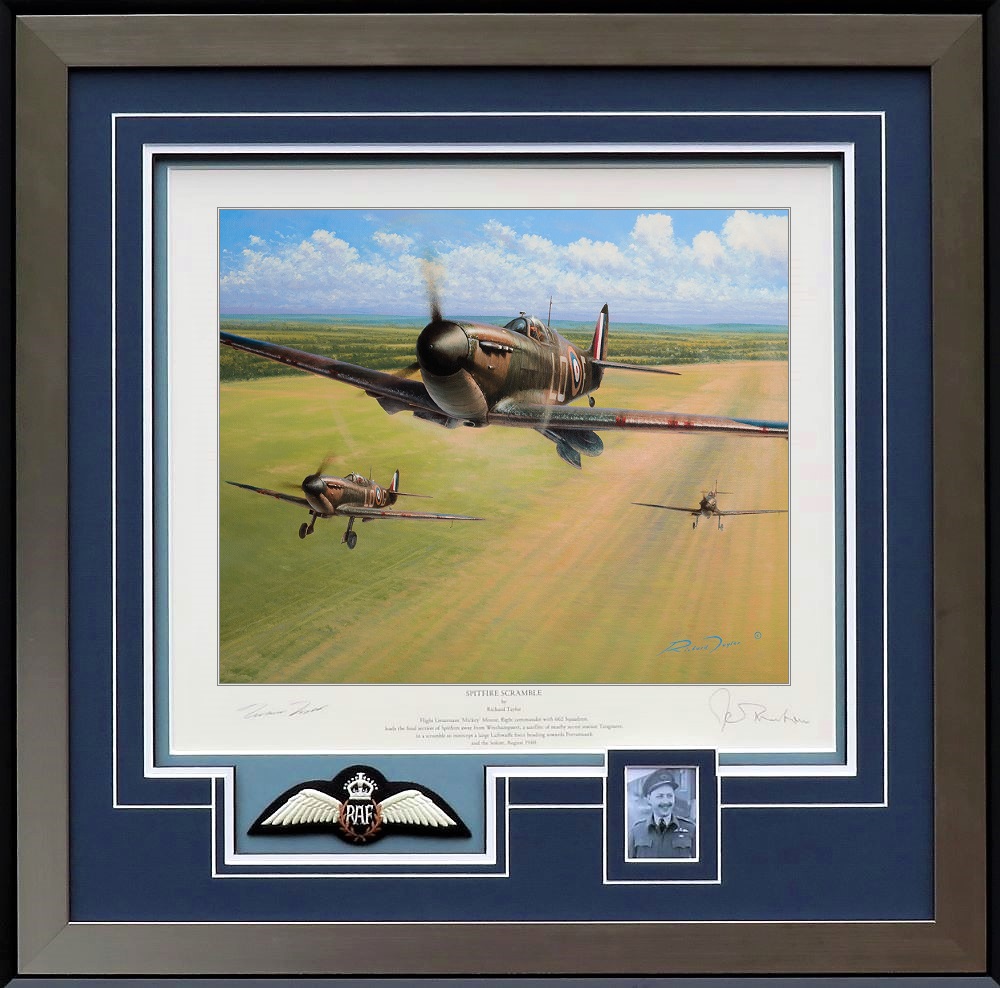 Spitfires from 602 Sqn leave Westhampnett in a desperate scramble to intercept a large Luftwaffe force heading towards Portsmouth and the Solent, August 1940.
Signed by a famous Spitfire pilot who flew more operational sorties during the Battle of Britain than anyone else, before finishing the war with a total of 17 victories and was awarded the DFC*. CLICK HERE to find out more!
----------
CHANNEL STORM
by Anthony Saunders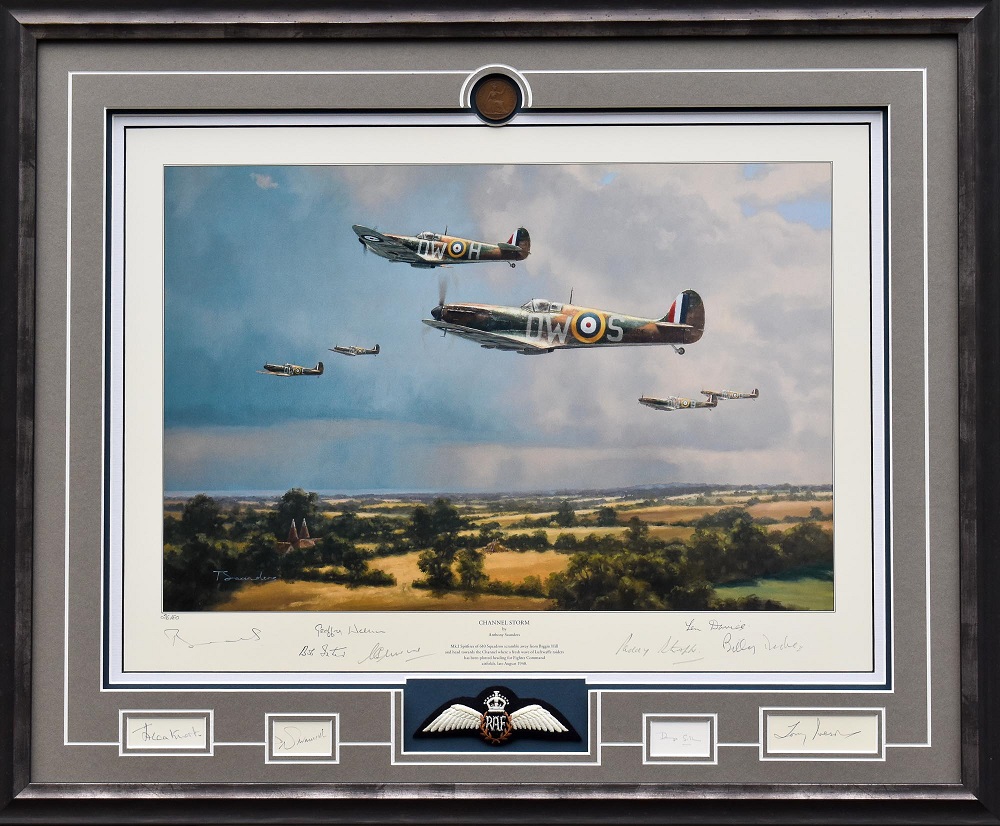 Mk.I Spitfires of 610 (County of Chester) Sqn scramble away from Biggin Hill and head towards the Channel where a fresh wave of Luftwaffe raiders has been plotted heading for Fighter Command airfields, late August 1940.
With six original autographs on the print and a further four included in the conservation matting, this stunning TEN signature piece won't be around for long! CLICK HERE for more details.
----------
TESTING TIMES
by Keith Burns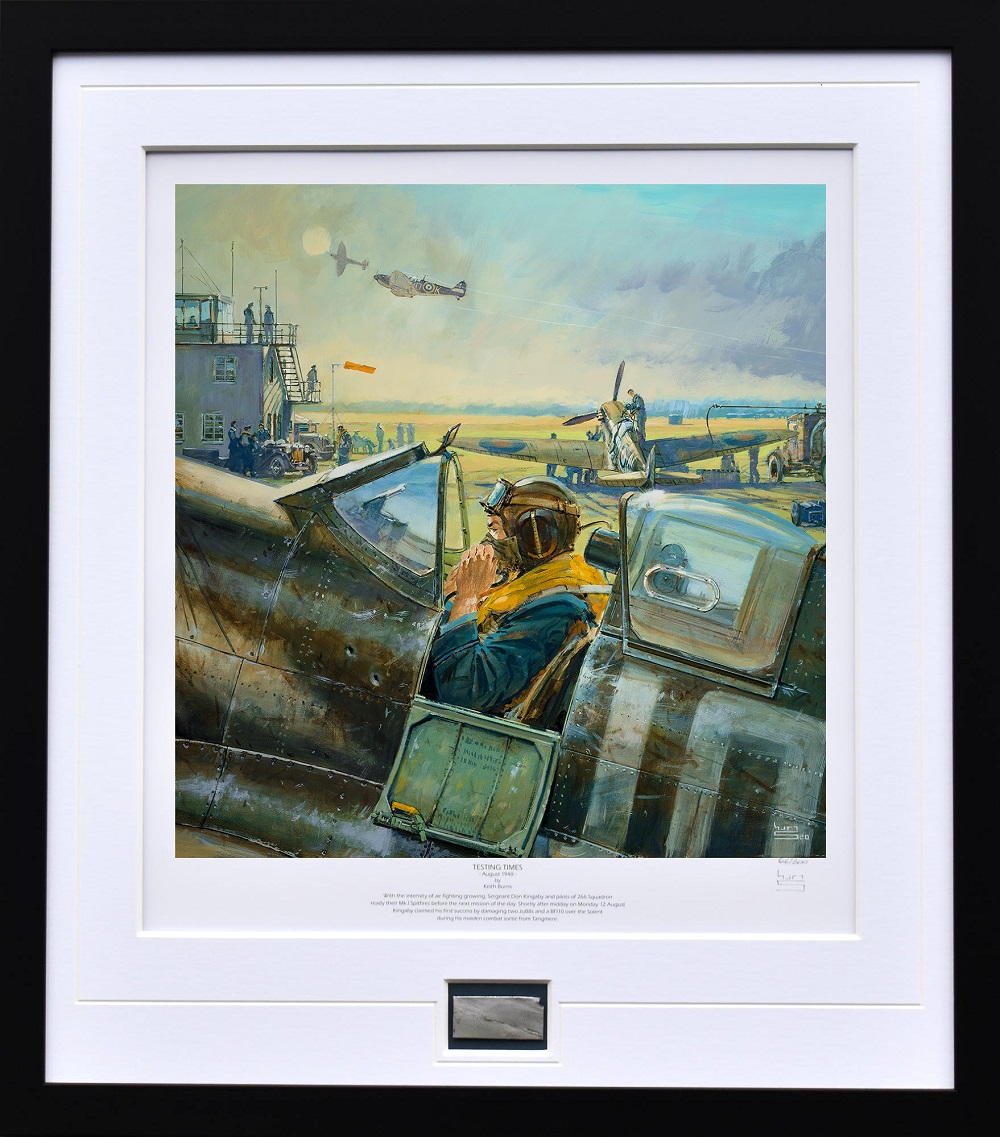 With the intensity of air fighting growing, Sergeant Don Kingaby and pilots of 266 Sqn ready their Mk.I Spitfires before the next mission of the day. Shortly after midday on Monday 12 August Kingaby claimed his first success by damaging two Ju88s and a Bf110 over the Solent during his maiden combat sortie from Tangmere.
Our expert team have included a fragment of ORIGINAL Spitfire airframe within the mount with history dating back to the battle. CLICK HERE to find out more!
--------------------
We ship framed pieces worldwide! Contact us for more info!
--------