NORMANDY VETERANS SIGNING EVENT & CHRISTMAS PARTY - 17th DECEMBER
For our final signing event of the year at the Wendover Gallery we are delighted to be signed by veterans who took part in D-Day and the Allied invasion of Europe.
17 December 2017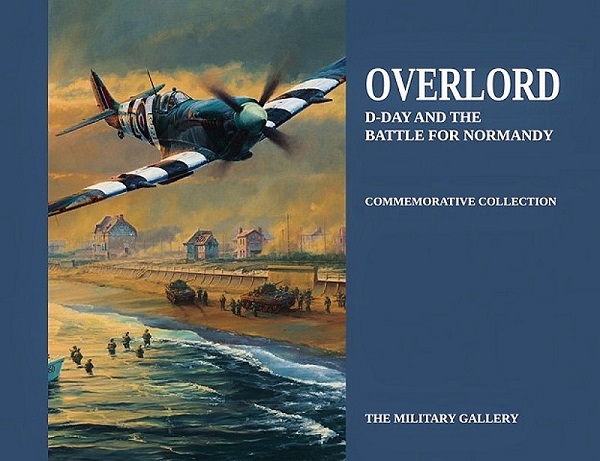 Our special guests include:
Seaman JIM RADFORD Ld'H - He left school at the age of 15 and within 8 weeks had joined the Merchant Navy. He went to sea as a galley boy on The Empire Larch, a Deep Sea Tug owned by the British Ministry of War Transport and engaged in preparations for the invasion of occupied France. He later joined the Royal Navy on turning 18. Jim is thought to be the youngest known participant of the Allied invasion and as a folk singer graced the Radio 2 D-Day commemorations in 2015 at the Royal Albert Hall with his evocative song 'The Shores of Normandy'.
Corporal JOHN SLEEP - serving with the 3rd Parachute Battalion he jumped into France on D-Day +4 with orders to meet up with a French contingent for further briefing. When the French unit didn't arrive he met up with a contingent of the Royal Norfolk Regiment and fought alongside them through France, Belgium and Holland, all the way to the German border. In October 1944 he was wounded at the Battle of Overloon in Holland and was evacuated back to the UK where he spent 12 months in hospital.
Signalman FRANK BAUGH - serving with the Royal Navy, his landing craft LCI(L)380 was part of Flotilla 253 tasked with carrying members of the King's Shropshire Light Infantry, 2nd Battalion to Normandy. Just after 7.20am on D-Day they were the first craft to land on the Queen Red Sector of Sword Beach and took a direct hit by German fire whilst approaching the beach.
With special guest signer:
Warrant Officer TED OATES - already serving with the Territorial Army before the outbreak of war, he later joined the Army REME 9th Army Field Workshop. His unit were active in northern France in early 1940 when Operation Dynamo began and he was evacuated from Dunkirk on a little ship Riis1, a ration ship which went on to evacuate 200 troops from the beaches.
Entry to our Gallery events is FREE but for safety reasons it is important to RESERVE YOUR TICKET IN ADVANCE. Unfortunately, on event days, we can't allow entry to anyone who hasn't reserved a place. Even if you're not 100% sure that you can make it, please book your place in advance and if your plans change, just let us know.
Bookings are now being taken so please contact us to reserve your place!