New from Robert Taylor - Charles E 'Chuck' Yeager
The latest release in Robert's blockbuster Icons of Flight series...
18 February 2021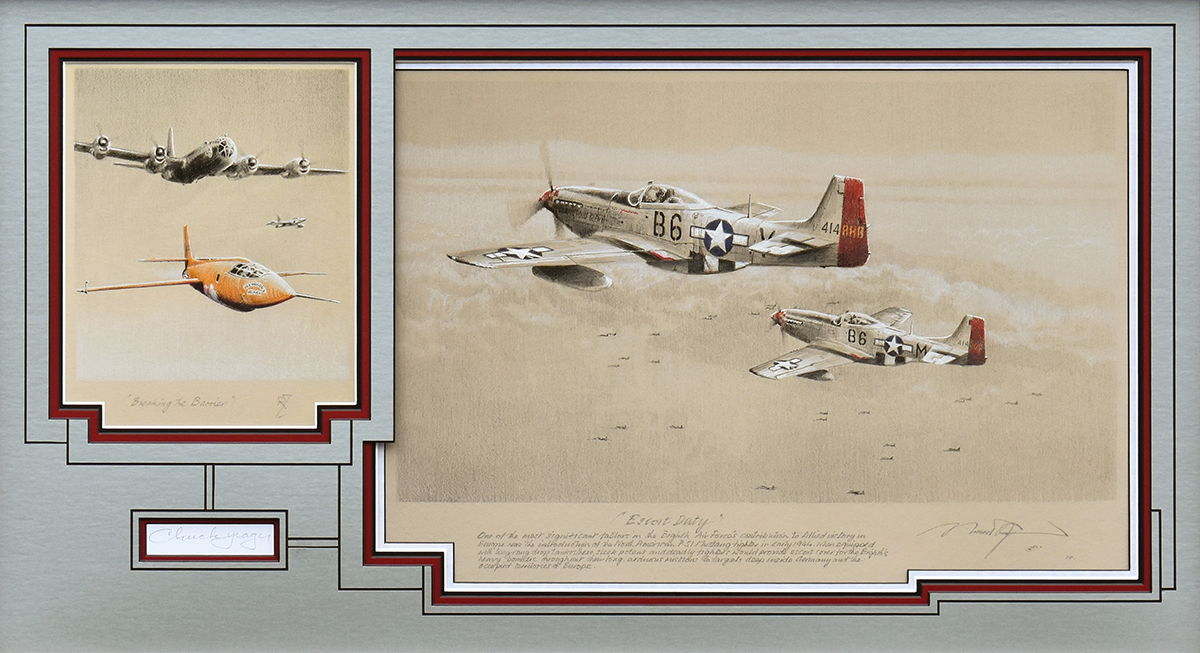 Continuing the runaway success of his Icons of Flight series, for this next release Robert portrays legendary aviator 'Chuck' Yeager – the first man to fly faster than the speed of sound. With the series dedicated to some of the most famous aviators in history, Chuck Yeager ranks high among the contenders having become one of America's most famous P-51 Aces during WWII. He then went on to lead a glittering career as one of the world's top test pilots – the highlight of which occurred on 14 October 1947 when he became the first man in history to break the sound barrier.
Only 26 copies of this memorable edition are available worldwide. Each pair of drawings is exquisitely matted to full conservation standards in a single composition that includes the RARE and fully authenticated original autograph of the man himself; Brigadier General CHARLES E. 'CHUCK' YEAGER
To find out more about this amazing tribute print click HERE!