ICONS OF FLIGHT: New Release!
The latest release in Robert's blockbuster series depicts General JIMMY DOOLITTLE!
7 April 2021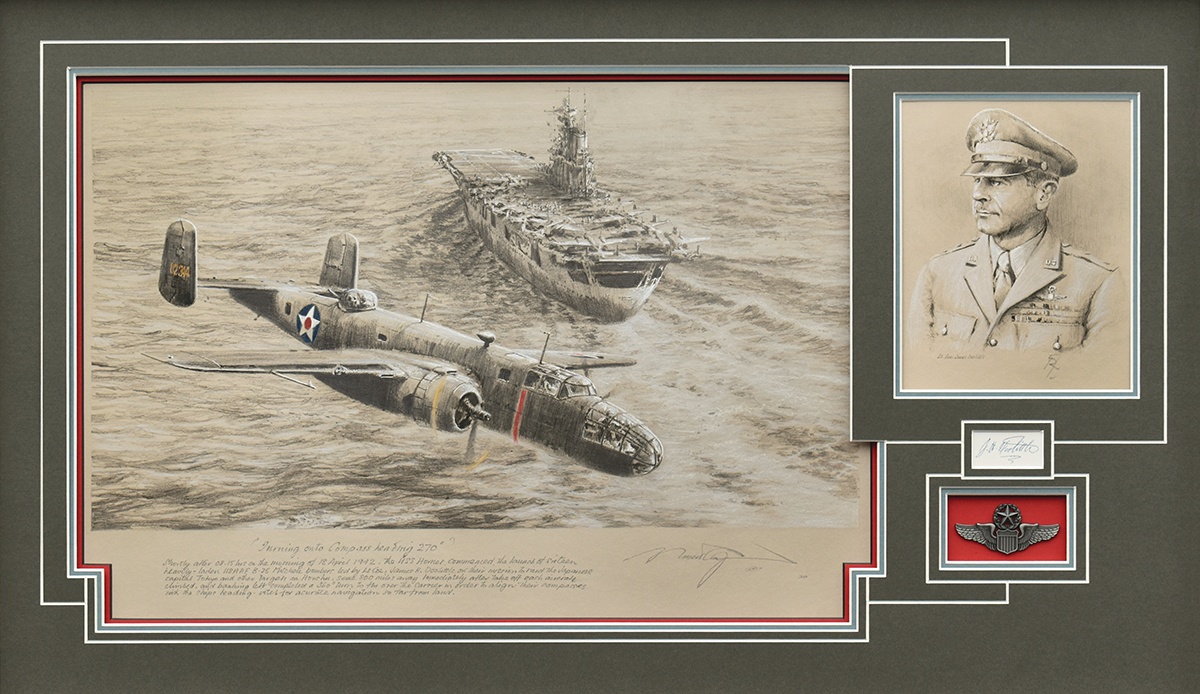 Few aviators have had such an impact on the history of flight – Intrepid Pioneer, Record Breaker, Award Winner, Outstanding Aeronautical Engineer or Celebrated Commander could all describe the man Robert Taylor has chosen as the latest figure to feature in his ground-breaking Icons of Flight series. That figure is General Jimmy Doolittle – best known as the man who led the famous first raid on Tokyo during WWII for which he was awarded the Medal of Honor.
Only 20 copies of this memorable edition are available worldwide. Each pair of drawings is exquisitely matted to full conservation standards in a single composition that includes reproduction Command Pilot Wings and the RARE and fully authenticated original autograph of the man himself; General JAMES H. 'JIMMY' DOOLITTLE MoH.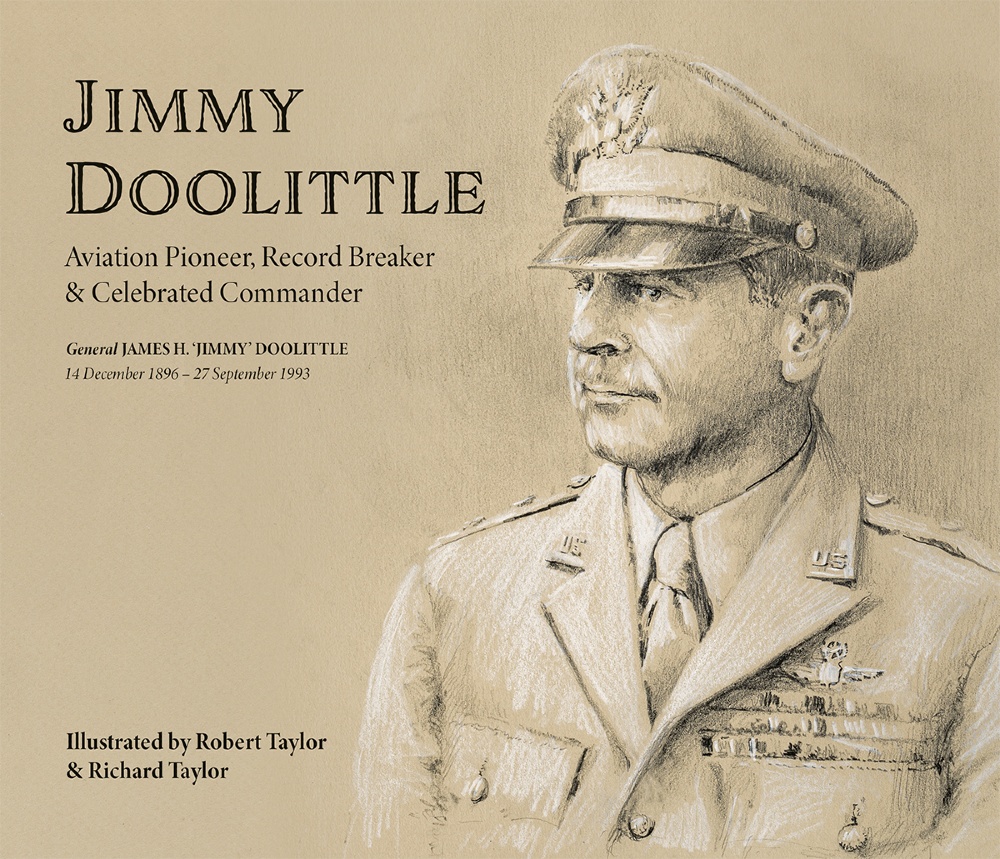 To complete the portfolio, each compilation is accompanied by a matching-numbered biographical book specially written for this release which is beautifully illustrated by Robert Taylor and his talented son, Richard.