HOT STUFF – ROLLING: New limited edition print by Robert Taylor
Previously un-released work from Robert's Archive Collection
11 August 2022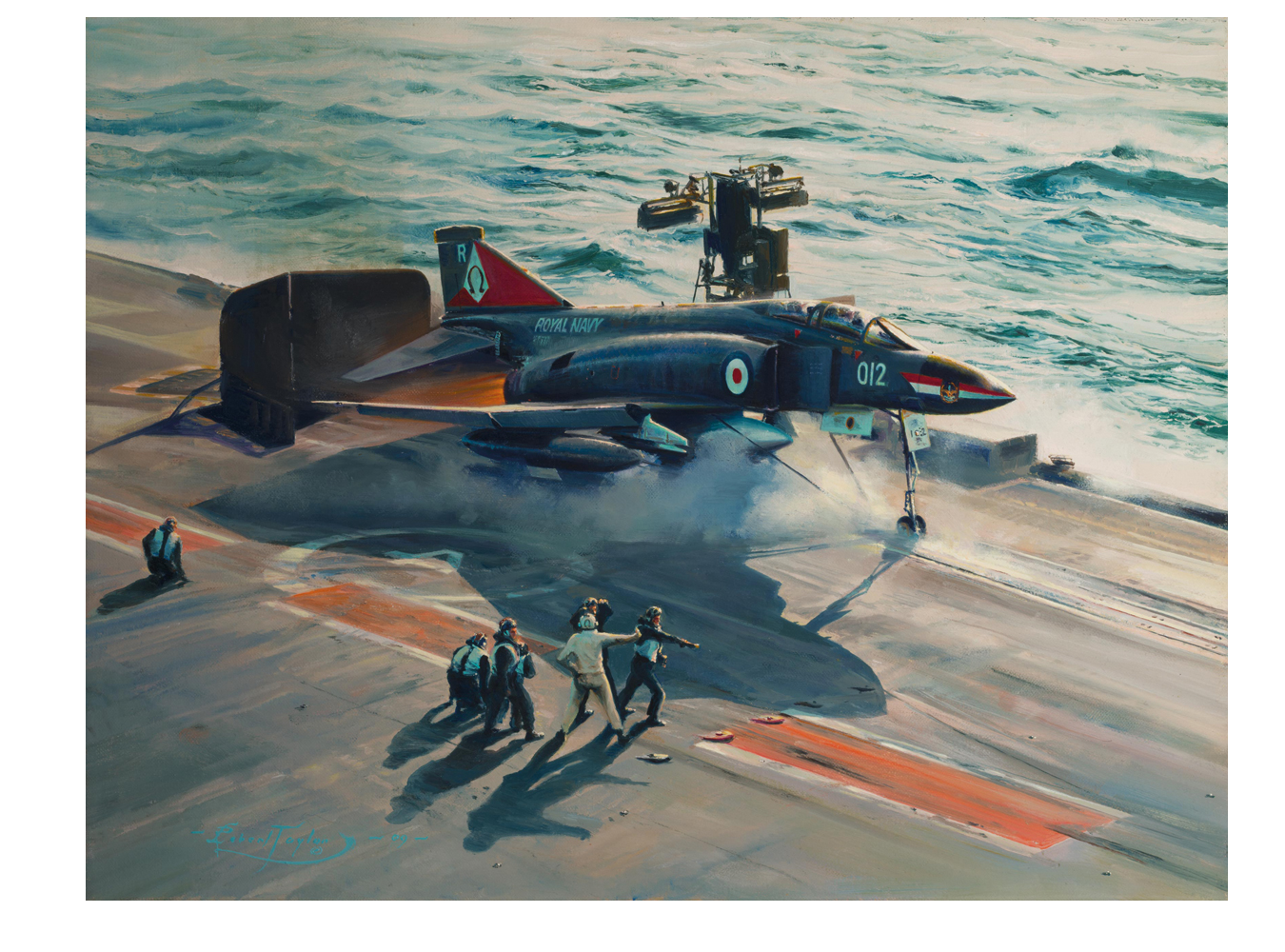 The Fleet Air Arm's last fixed wing carrier launch; a Phantom F4-K from 892 Squadron is catapulted from the deck of HMS Ark Royal, 27 November 1978.
After seventy-five years of operations, the use of fixed-wing aircraft by the Royal Navy came to an end in 1978 when their magnificent McDonnell Douglas Phantom jets handed over to the RAF.
In memory of that last fixed-wing carrier launch we are delighted to not only reproduce this historically important work as a limited edition print, but each copy has been endorsed by the pilot of the Phantom on that memorable occasion.
Flight Lieutenant MURDO MACLEOD