HOME AGAIN ENGLAND - New Release by Robert Taylor
The world's premier aviation artist pays tribute to the men who flew with the RAF during WWII.
11 August 2019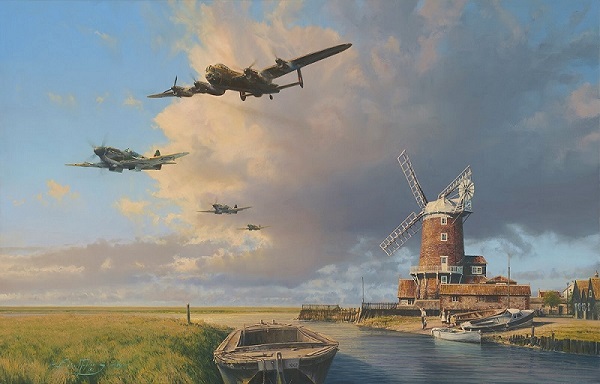 APRIL 1945: A battle-weary Lancaster limps home along the Norfolk coast with its outer starboard engine out of action following one of Bomber Command's last daylight operations of the war. Luckily a group of Mk.XIV Spitfires is on hand to provide close escort and will see the bomber safely back to base.
In recognition of the role played by these two legendary aircraft and the men who flew them, prints in this memorable edition are personally autographed by some of the RAF's most respected veterans who flew Lancasters and Spitfires, making sure Home Again England is destined to become an instant classic.

It's of great historical importance that each print is signed by some of the most highly-decorated RAF pilots and aircrew CLICK HERE for more details or to order your copy!