Framed Luftwaffe Prints - NOW IN STOCK
Check out these two RARE Robert Taylor Luftwaffe pieces that have been personally signed by some of the most famous German Aces of all time! Both are now IN STOCK at the Wendover Gallery or find them on our online store...
22 August 2022
THE ABBEVILLE BOYS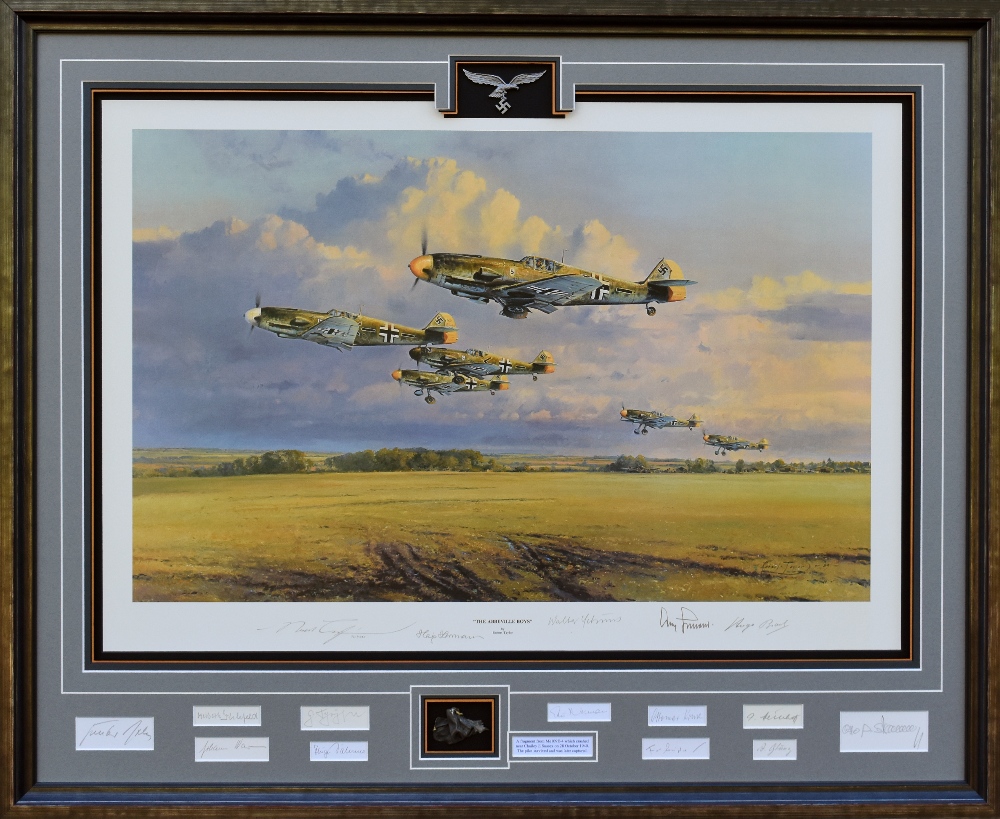 One of Robert's most iconic pieces features Galland leading a formation of Me109's during the Battle of Britain, as they thunder from their base in the Pas de Calais.
Originally published in the late-1980s, this incredibly RARE print is highly sought after on the Secondary Market so we're delighted to have just ONE COPY available.
This completely unique piece features an incredible FIFTEEN original signatures who between them amassed a total of 1,278 victories!
--------------------
EAGLE ATTACK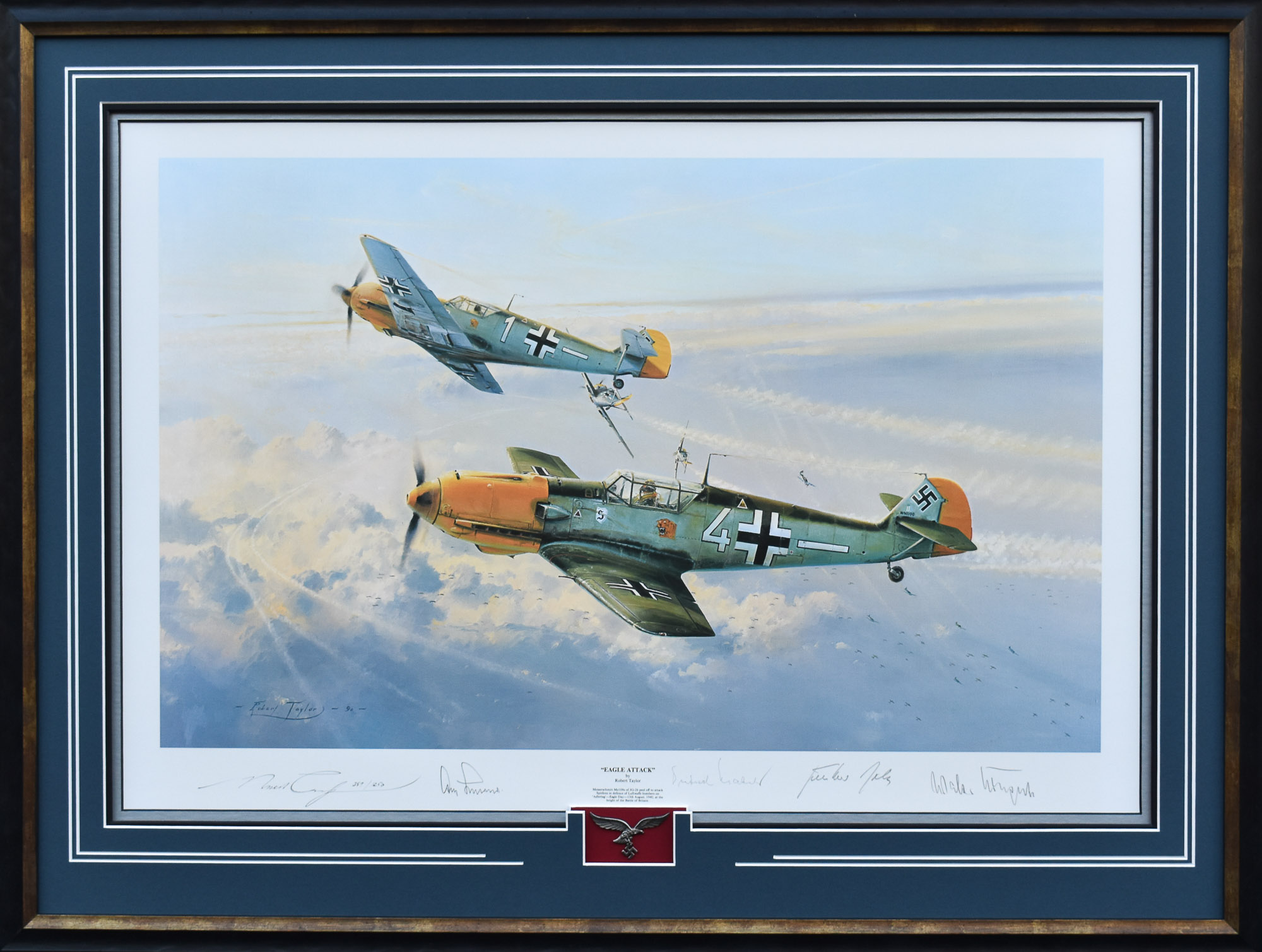 Originally released in 1990, Robert's famous print depicts a swarm of Me109s as peel off to attack a bunch of Spitfires which have dived out of the sun upon a large formation of He111s on 13th August 1940 – the day Hitler codenamed 'Adlertag' or 'Eagle Day'.
We're delighted to have ONE COPY in stock which has been personally signed by four of the Luftwaffe's great Battle of Britain fighter leaders and framed to full conservation standards to include a museum-quality reproduction Luftwaffe Breast Eagle.
The signatories amassed a combined total of over 700 victories!
FIND OUT MORE BY CLICKING HERE
------------
With only ONE OF EACH available, we're sure these won't be around for long - CONTACT US to find out more or to secure yours!