New Release - Ready to Ship
Keith Burns' latest print commemorating the famous Dambusters Raid is now available framed...
13 February 2021
Framed Collectors Piece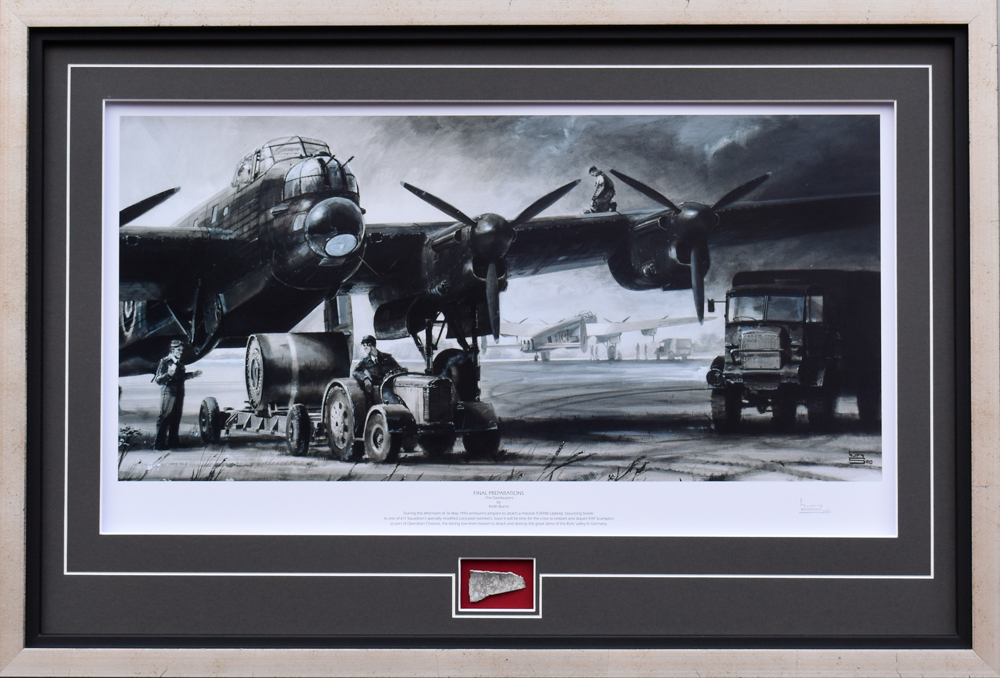 During the afternoon of 16 May 1943 armourers prepare to attach a massive 9,000lb Upkeep 'bouncing bomb' to one of 617 Squadron's specially modified Lancaster bombers. Soon it will be time for the crew to embark and depart RAF Scampton as part of Operation Chastise, the daring low-level mission to attack and destroy the great dams of the Ruhr valley in Germany.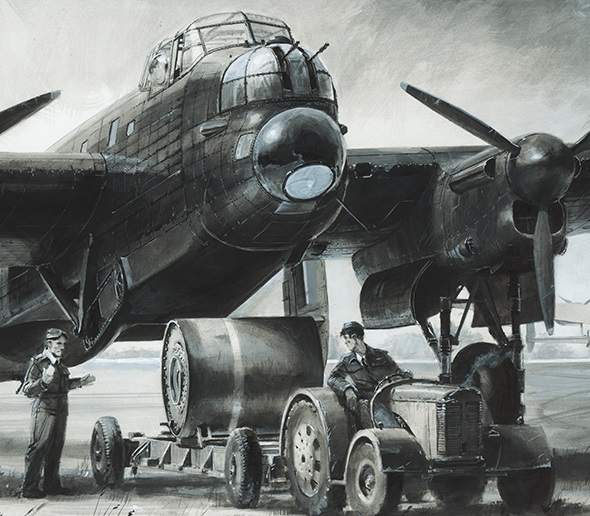 This courageous assault has gone down in aviation folklore as one of the most audacious raids ever carried out. Keith's memorable piece serves as a tribute to all those who took part in the raid, from the hard-working groundcrew, to the fearless aircrew.
This unique copy has been framed to full conservation standards to include a fragment recovered from the Lancaster AJ-M flown by Flt Lt John Hopgood DFC* which was shot down over the Möhne Dam on the night of the raid.
Click HERE to find out more about the framed edition!
Unframed copies are available for immediate shipping, or 'click & collect' whilst stocks allow.
Fancy something even more special? Keith has individually created a number of exclusive remarques which are IN STOCK. Click HERE to find out more!
Here are a few more titles by Keith, showcasing his unique style. Click on an image for more details: