ALMOST HOME - New Release by Robert Taylor
A classic Masterwork from the world's foremost aviation artist, released to commemorate the 100th Anniversary of the Royal Air Force.
12 May 2018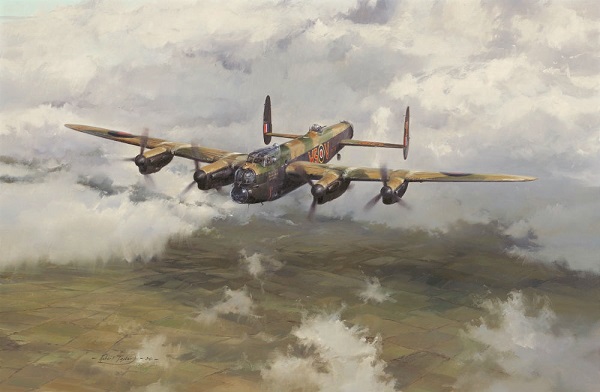 Following a punishing mission to Germany, 9 Squadron Lancaster WS-V returns to its Lincolnshire base at RAF Bardney, Autumn 1944. After becoming separated from the main force, the crew are relieved to see the rolling fields of England below them.
This previously unreleased work was commissioned by a crew member of the featured Lancaster in 1984, the decade that saw artist Robert Taylor shoot to international renown as the world's most widely collected aviation artist. A timeless and poignant classic, Almost Home has been selected from the Military Gallery Archives to commemorate the Centenary of the Royal Air Force.