ADVANCE FROM ARROMANCHES - New Release by Simon Smith
Commemorating the 75th Anniversary of D-Day: 1944 – 2019
11 August 2019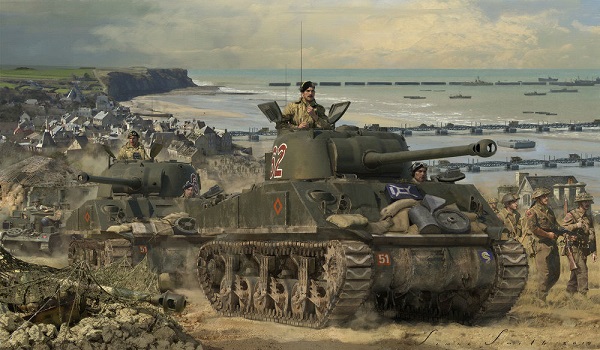 Sherman 'Firefly' tanks of the 13th/18th Royal Hussars Regiment, 8th Armoured Brigade, move out in formation with troops from The Devonshire Regiment as they join the Battle for Normandy. In the distance, reinforcements pour ashore using the vast pre-fabricated Mulberry Harbour at Arromanches, June 1944.
To help commemorate the 75th Anniversary of D-Day and to remember the heroes who served in the Battle of Normandy, each print has been authenticated by veterans who fought bravely in this historic campaign.
CLICK HERE for more details or to order your copy.