A plethora of Dambuster pieces including THE IMPOSSIBLE MISSION
Framed Collector's Pieces commemorating the brave men and women directly involved in the famous Dambusters Raid of May 1943...
24 February 2021
Framed Print & Book Portfolio by Robert Taylor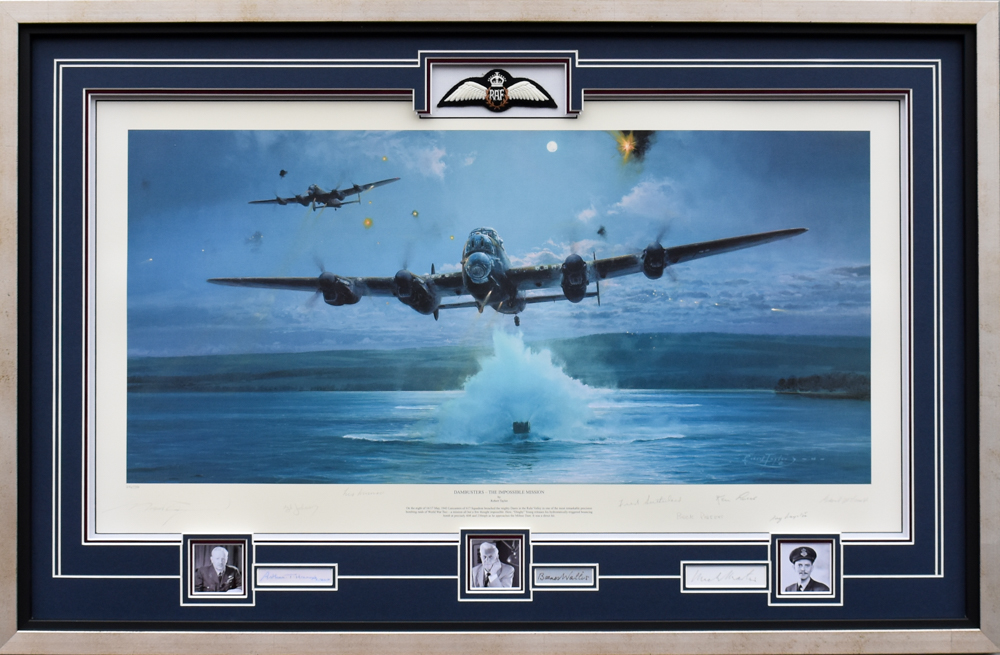 "Dinghy" Young, flying Lancaster AJ-A, heading through flak and machine gun fire towards the Möhne Dam at precisely 60ft, has just released his bouncing bomb 'Upkeep' – clearly visible against the huge splash created as it hits the water. The mighty Möhne Dam has but moments to live.
Published in 2006 this stunning piece has become one of the most collectible editions in Robert's extensive portfolio and a 'must have' for Dambuster enthusiasts the world over.
The completely unique TWENTY-TWO signature collector's piece includes RARE autographs such as MRAF ARTHUR HARRIS and Sir BARNES WALLIS - click HERE to find out more!
--------------------
by Anthony Saunders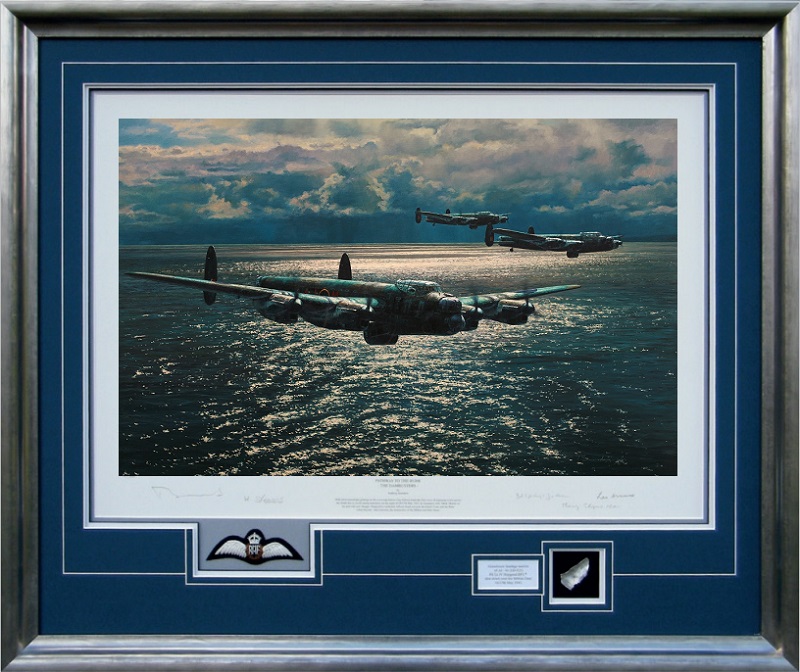 As the silver moonlight glints on the wave tops below, Guy Gibson leads the first wave of Lancasters low across the North Sea.
In one of the most compelling Dambuster images of recent years, Anthony depicts Guy Gibson in formation with 'Mick' Martin on his port side and 'Hoppy' Hopgood to starboard, as they head towards the Dutch coast en-route to the Möhne and Eder Dams.
Click HERE to see which members of the Dambuster raids signed this!
--------------------
by Keith Burns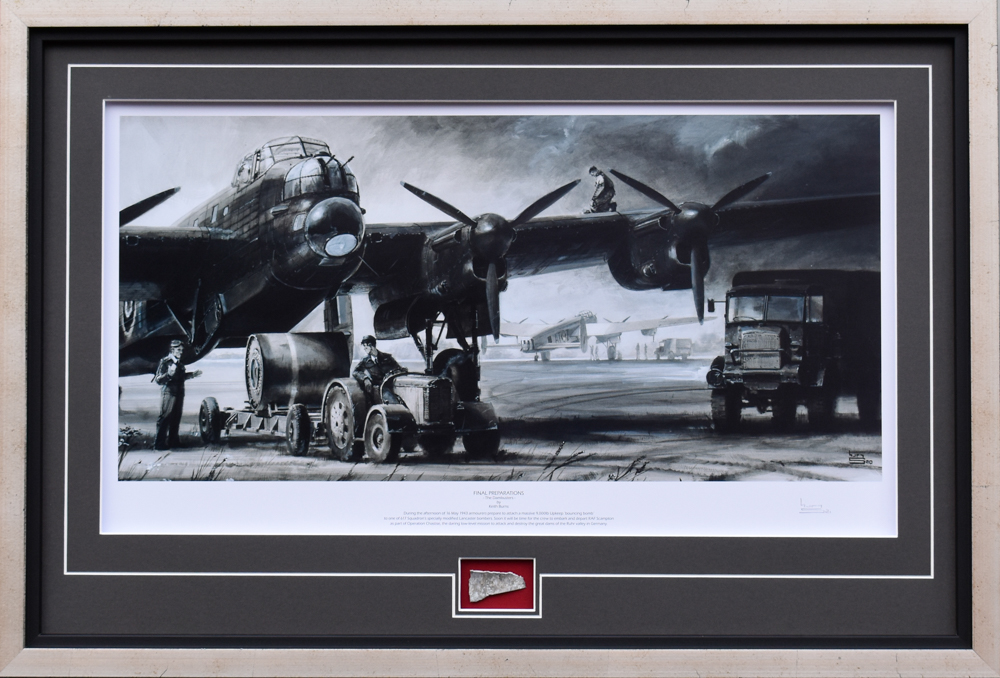 During the afternoon of 16 May 1943 armourers prepare to attach a massive 9,000lb Upkeep 'bouncing bomb' to one of 617 Squadron's specially modified Lancaster bombers. Soon it will be time for the crew to embark and depart RAF Scampton as part of Operation Chastise, the daring low-level mission to attack and destroy the great dams of the Ruhr valley in Germany.
Our expert team have framed this unique copy to include a fragment recovered from the Lancaster AJ-M which was shot down over the Möhne Dam.
Find out more about Keith's latest release HERE!
-------------------
Want to learn more about the Dambusters? Check out these informative books...