Bomber Command Signing Event with artist Keith Burns - 12th December
For this event we'll be joined by Bomber Command veterans who flew some of the most precarious of missions throughout WWII, whilst also being joined by one of the leading artists in the industry.
12 December 2021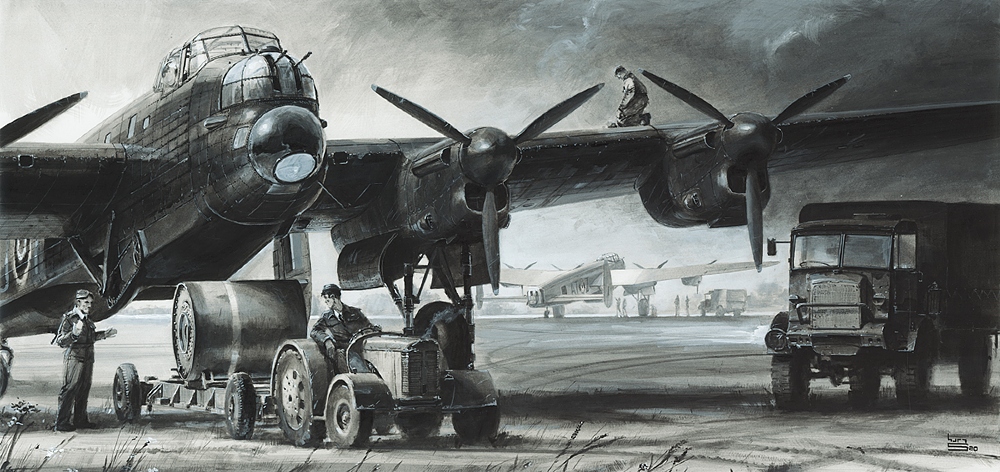 Our special guests include...
Aviation Artist KEITH BURNS - Keith is an award-winning aviation artist and illustrator. He has illustrated comics for the past decade with Johnny Red being the most recent. Keith's ability to capture the power and drama of a scene never fails to capture the imagination and makes him one of the most exciting artists in the industry.
Warrant Officer ROY BRIGGS - as a Wireless Operator on Lancasters with 576 Sqn based at RAF Fiskerton, he completed 10 wartime missions including raids to Plauen and Bremen before taking part in Operation Manna. As the war in Europe ended he transferred to 156 Pathfinder Sqn.
Warrant Officer DONALD FRASER - qualifying as a Flight Engineer he joined 101 (Special Duties) Sqn in July 1943 based at RAF Ludford Magna. Their Lancasters carried special equipment for jamming German radio signals and he completed a full tour of Ops' including 12 missions to Berlin.
Warrant Officer HARRY WINTER - after training as a Wireless Operator/Air Gunner he joined 427 Sqn on Halifaxes based at RAF Leeming in North Yorkshire. On the night of 22nd October 1943 his aircraft was shot down near Hamelin in Germany by an Me110 Night Fighter and he spent the rest of the war as a PoW in Stalag Luft VII.

Entry is completely FREE, all we ask is that you RESERVE YOUR TICKET in advance to help us manage numbers and make it relaxed and comfortable for everyone.
Our guests are happy to sign autographs for collectors and items purchased at the event over £60 can be signed free of charge.
Bookings are now being taken so please contact us to secure your place.