TO THE VICTOR - famous image now available
One of James Dietz's most iconic images in now in stock as a Giclée on Canvas...
27 September 2022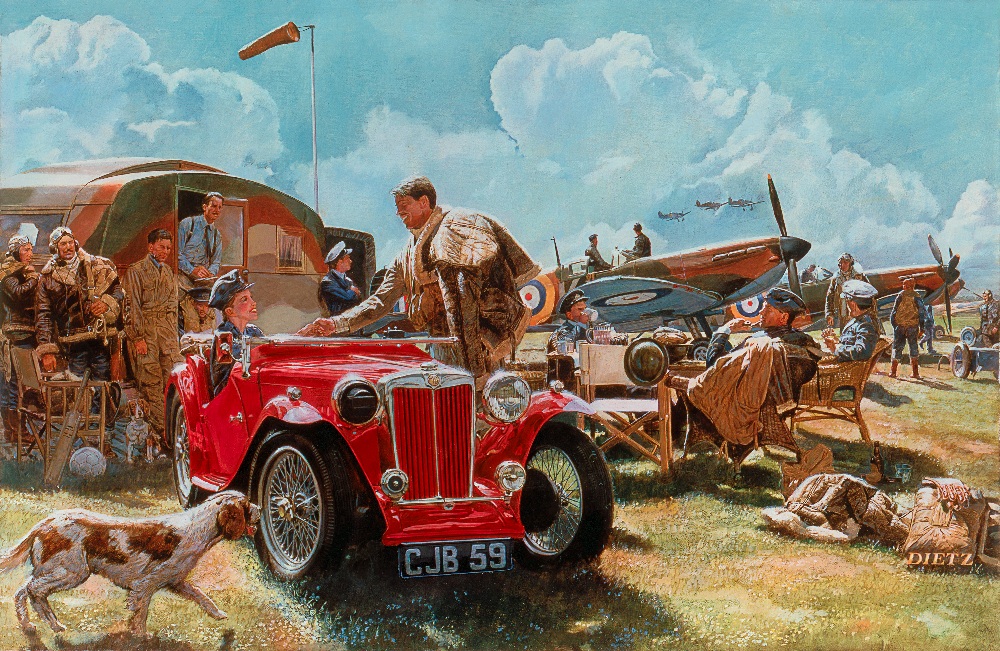 This superb piece depicts an officer of the Women's Royal Auxiliary Air Force visiting her fiancé who has safely returned from another successful mission during the summer of 1940. As their Spitfires are re-fuelled, the brave young men of Fighter Command know that within minutes they could be airborne and in the thick of the action yet again.

Measuring an impressive 38" wide x 24" wide it's stretched ready to ship or slip into a frame of your choice.