THOSE VALIANT FEW - Framed Print and Book Portfolio
A stunning Battle of Britain Collector's Piece, featuring more than 80 signatures!
16 October 2020
by Robert Taylor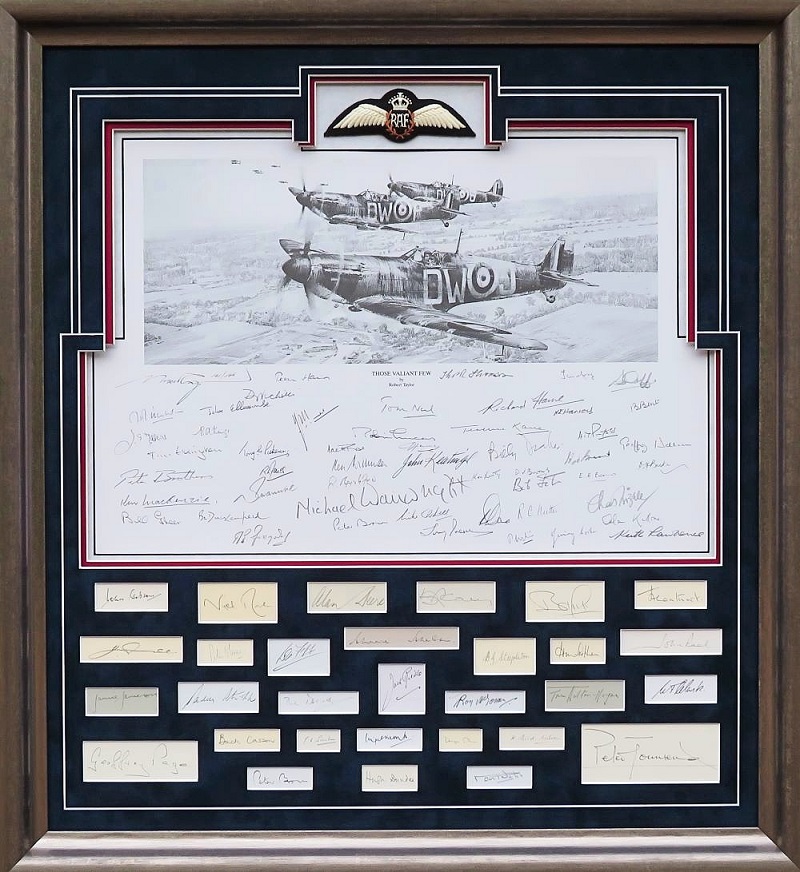 The Battle of Britain commenced at the beginning of June 1940, and for almost three gruelling months the young men of RAF Fighter Command, duelled with the cream of Goering's Luftwaffe over the skies of southern England.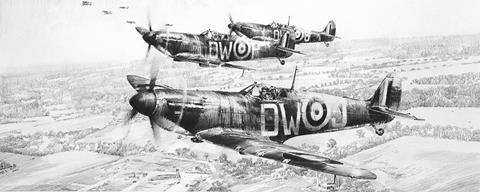 It was to become one of the greatest aerial conflicts in aviation history. Always outnumbered, the valiant young pilots fought with unwavering determination and by the end of September the battle was won; but many had made the ultimate sacrifice.
Released in 2008 as a tribute to all those who fought in the Battle of Britain, this outstanding edition sold out immediately and has since become extremely hot property on the secondary market. Personally autographed by FIFTY Battle of Britain aircrew, the collection of signatures is unprecedented and is now of course impossible to replicate.
Our expert framing team have added no less than THIRTY additional original signatures into the conservation matting of this very special copy!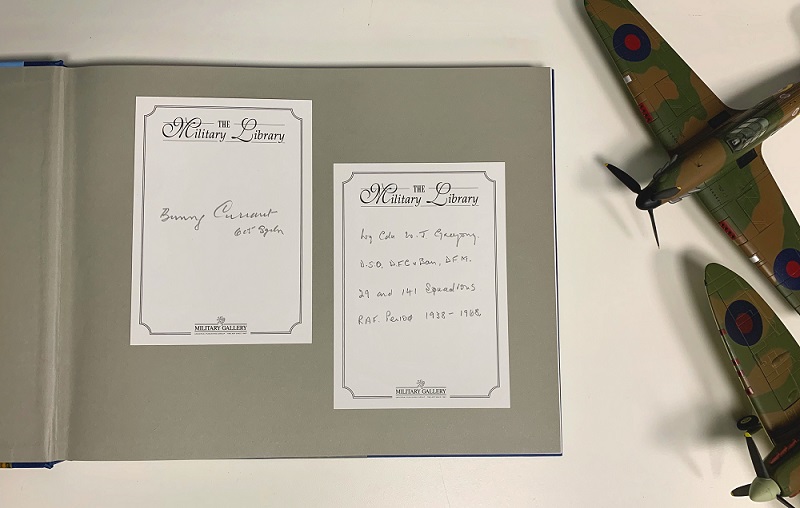 Also included in this collector's portfolio is a copy of the commemorative book THEIR FINEST HOUR - issued with a luxury-embossed slipcase. This particular copy has been personally signed by a famous Battle of Britain Hurricane pilot and includes exclusive bookplates with a further two highly regarded veteran signatures.
A totally unique framed print and book portfolio with over 80 signatures - a fitting tribute in this 80th Anniversary year.
ONLY ONE COPY AVAILABLE! CLICK HERE FOR MORE INFO
We're sure it won't be around for long - CONTACT US for more details or to secure this special piece!