THE STORMING OF SWORD - the latest D-Day piece from Simon Smith
Commemorating all those who fought so bravely in the Normandy campaign...
23 February 2023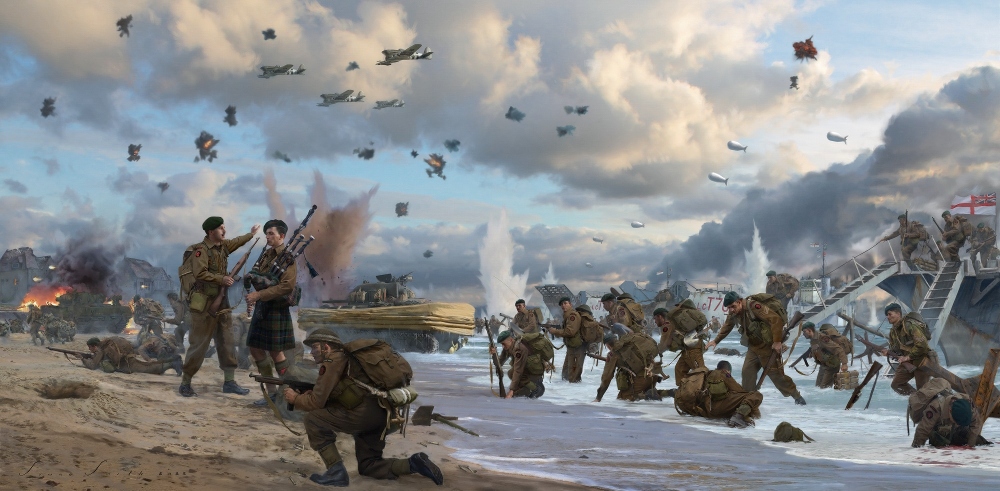 Under withering enemy fire, elements of No. 3 Commando, part of Brigadier Lord Lovat's 1st Special Service Brigade, storm the eastern extremity of Sword Beach on the morning of D-Day 6 June 1944. In their midst, armed only with a set of bagpipes, Lovat's personal piper Bill Millin plays the commandos ashore.
Only £15 / $22 - CLICK HERE to find out more!
---------------------------
This is an ideal piece to have signed by some Normandy Veterans at our Signing Event on Sunday 26th February - find out more HERE.