THE GREAT PATRIOTIC WAR - New Release by Richard Taylor
Despite stiff and bitter resistance from the retreating German army, Soviet forces continue their dogged advance westwards towards Berlin.
22 December 2019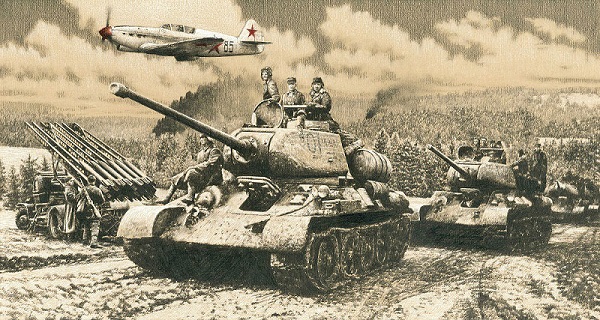 Richard's dramatic edition recalls the fierce battles that took part along the Eastern Front during WWII.
Completed in his trademark technique using a mixture of graphite with colour highlights on antique-style buff paper, this stunning piece acts as a tribute to all those who served in this decisive confrontation.