THE BOMBER BOYS - New Release by James Dietz
One of America's foremost military artists fittingly depicts the famous 617 Sqn to represent all those who served with Bomber Command during WWII.
12 May 2019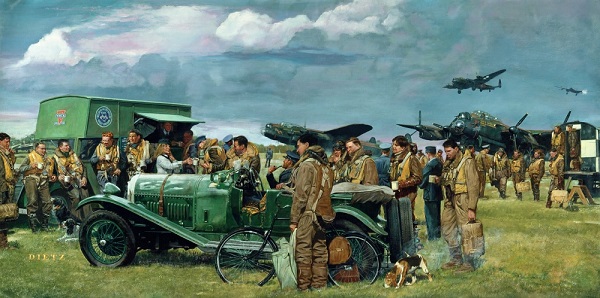 The crews have just returned safely to RAF Scampton after a long, hazardous raid over enemy territory. Tired, weary and thankful to have made it back in one piece, they can at last stretch their legs and enjoy some welcome refreshments before heading off to de-brief and a much-needed rest.
Adding great authenticity and in tribute to all the bomber boys who made the ultimate sacrifice, the collection of signatures not only includes veterans who served with 617 Squadron, but also RAF pilots and aircrew who took part in the bitter conflicts in the skies over Europe, creating a memorable and highly desirable collector's piece.
CLICK HERE FOR MORE DETAILS OR TO RESERVE YOUR COPY!