RETURN OF THE PATHFINDERS - New Release by Anthony Saunders
A dramatic tribute to the De Havilland Mosquito and the valiant crews who flew them.
7 April 2019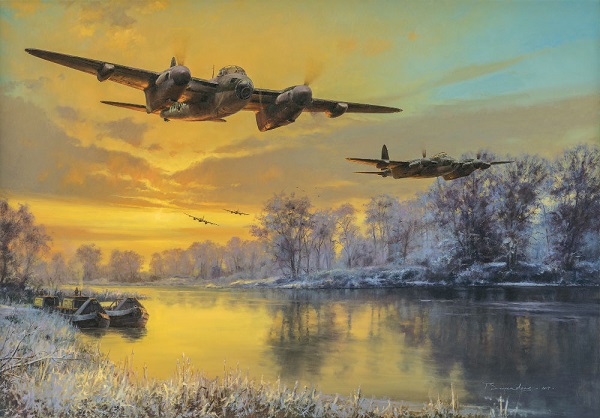 As dawn breaks on a crisp, icy morning, de Havilland Mosquitos of 139 (Jamaica) Squadron return to base at RAF Upwood after a long overnight trip to Germany in early 1944.
Adding great authenticity to this superb release, every print has been personally signed by highly respected veterans who flew de Havilland Mosquitos in combat during WWII, including members of the Pathfinder Force, creating a historic collector's edition.
CLICK HERE for more info or to order your copy today!