NEW Original Work by Robert Taylor - in stock today!
The great new work from Robert Taylor just keeps on coming! It's ready for immediate viewing, collection, or fully-insured worldwide shipping...
21 November 2022
Brand NEW drawing - just completed
617 GRANDSLAMMER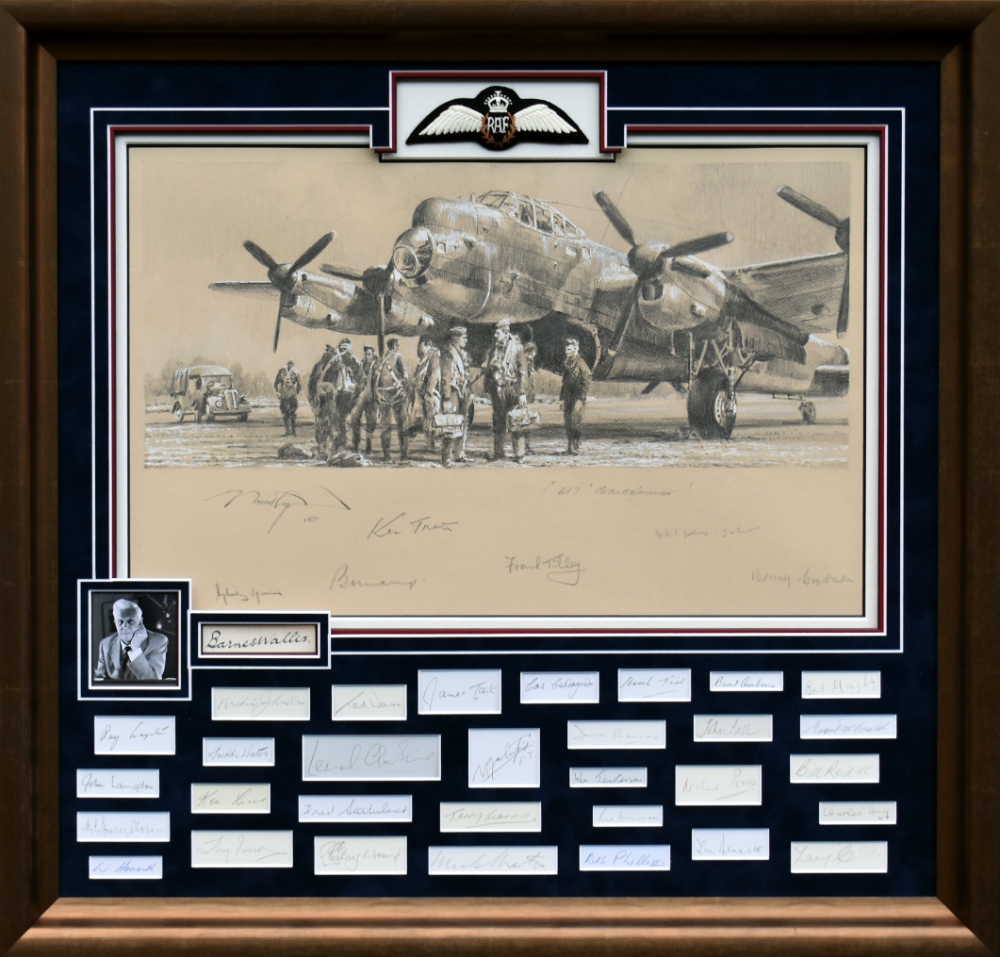 A completely unique THIRTY EIGHT signature piece commemorating the famous 617 Squadron! This superb work includes the original autographs of some of the most famous names to serve with the unit during the war, PLUS a photograph and signature of the legendary designer who contributed so greatly to the success of the squadron, Sir BARNES WALLIS.
Find out more HERE!