Original Work by Robert & Richard Taylor
In stock today!
3 March 2021
by Robert Taylor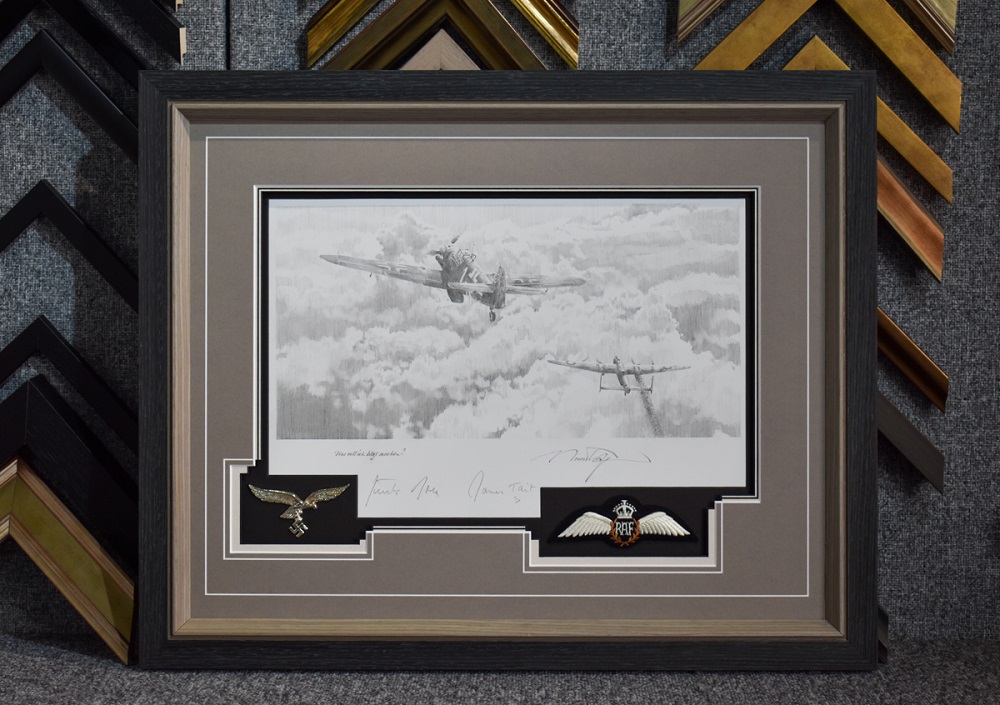 Having encountered German Night Fighters over their target, a crippled RAF Lancaster limps back towards the North Sea, low on power and far behind the main force. With the cloak of darkness fading, the crew know that another attack could happen at any moment and can only hope thick cloud offers some disguise. Little do they know, they've already been spotted.
Featuring the incredible signatures of two of the most decorated pilots of the RAF and Luftwaffe respectively... find out more HERE!
-------------------
by Richard Taylor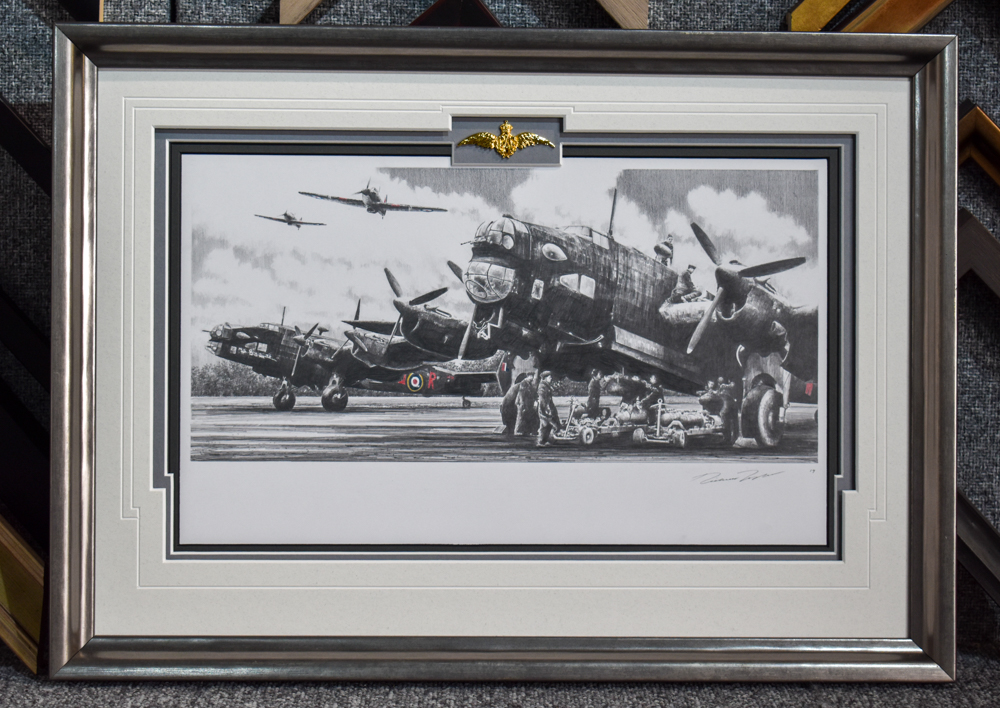 As a pair of Hurricanes return home after a long day of patrols, Halifax bombers of 405 Squadron RCAF based at Pocklington are being loaded in preparation for another long-range mission over Germany.
Richard's detailed drawing has been expertly framed to include a reproduction RAF sweetheart breve as a tribute to those who flew with bomber Command.
Check it out HERE!
-------------------
by Richard Taylor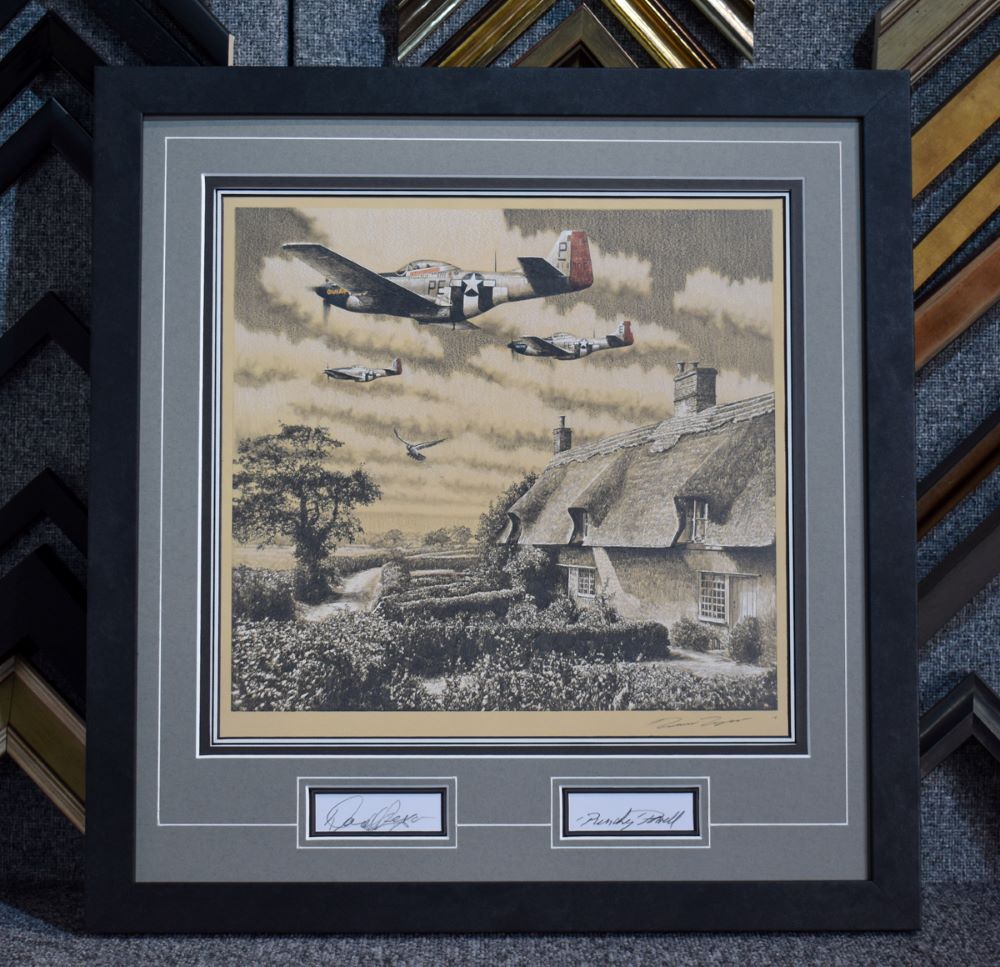 Blue Nose P-51s of the 352nd Fighter Group head back to their base at RAF Bodney after another arduous mission escorting USAAF bombers over Europe in late 1944.
Under George Preddy's command, the 352nd FG became one of the most formidable fighter escort units of the entire 8th Air Force, well renowned for providing more Aces in a Day than any other P-51 Mustang Group.
Find out more HERE!
-------------------
by Richard Taylor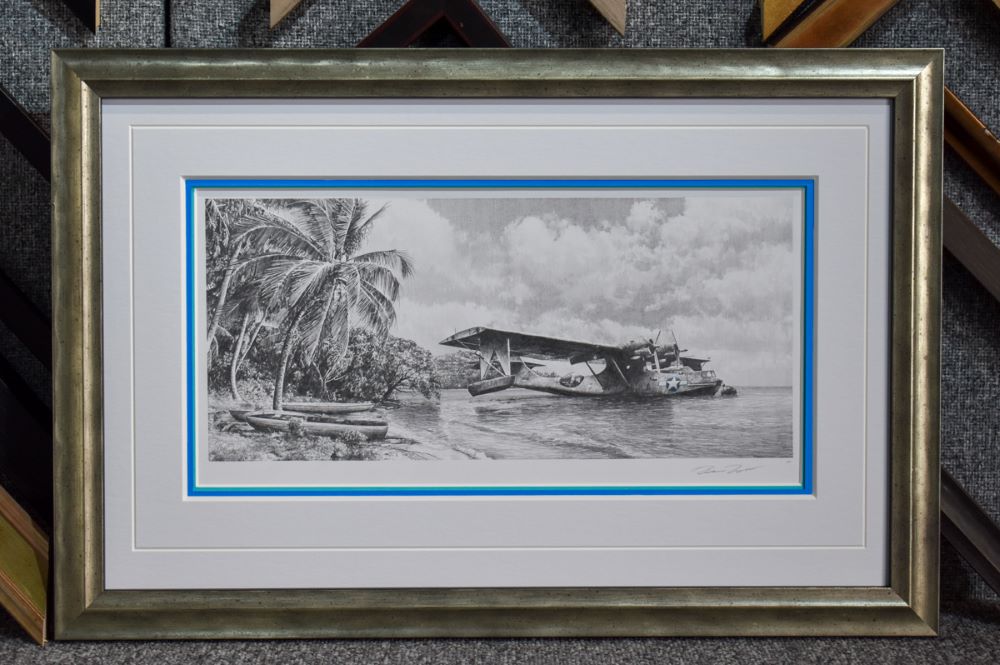 In a brief moment of calm, the crew of a U.S. Navy Catalina on air-sea rescue duty are able to enjoy the tropical surroundings of the Pacific islands knowing they'll soon be heading off for another perilous water landing.

Perfectly equipped to deal with the aquatic nature of Pacific combat, the versatile PBY Catalina was an ideal multi-purpose aircraft used in a variety of roles. Richard's detailed piece serves as a tribute to this magnificent flying-boat and we're sure it won't be around for long.
Find out more HERE!
-------------------
We're sure these magnificent original's won't be around for long, if you're interested in any of them - click the image to follow through to the product or get in touch with us!