New Release by Richard Taylor commemorating D-Day
Announcing the latest fine art print edition by Richard Taylor – only FIFTY available worldwide!
16 June 2022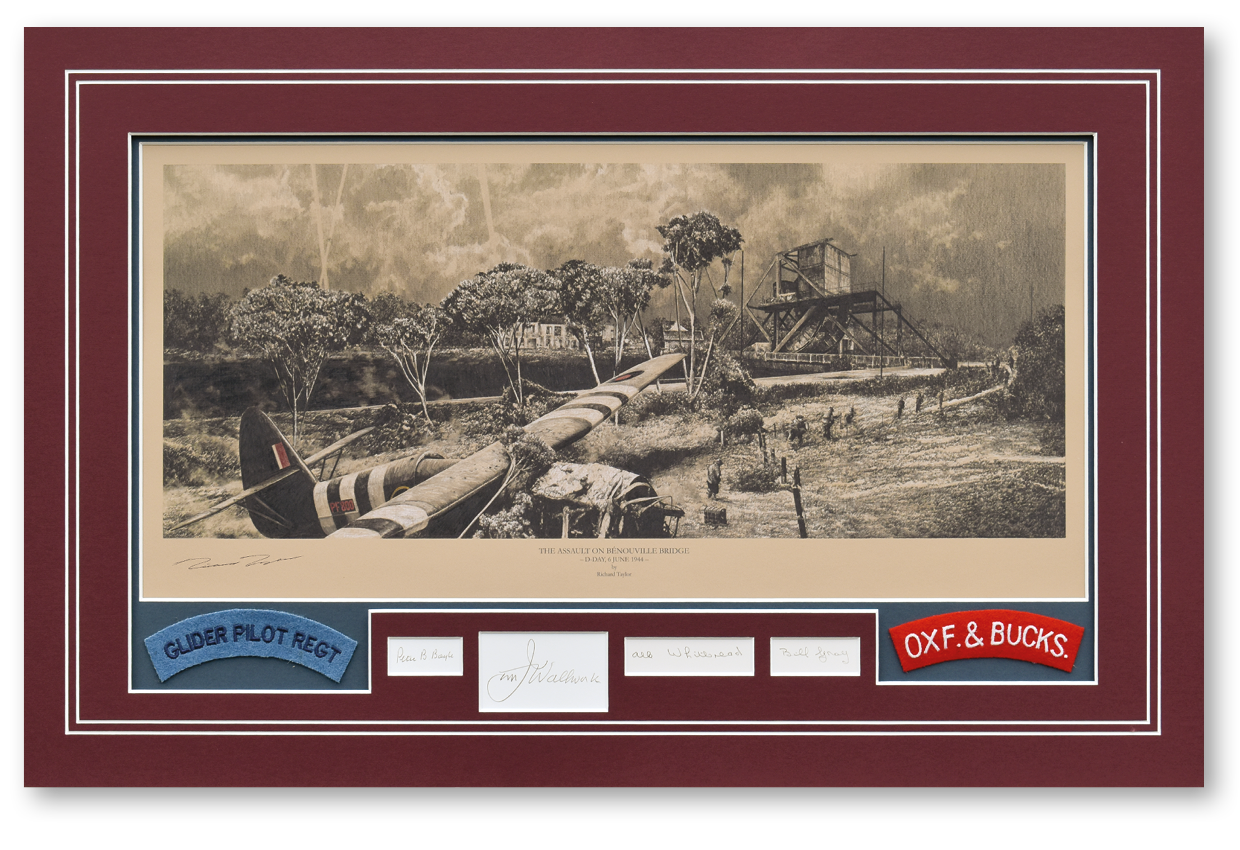 Having landed within yards of their target shortly after midnight on 6 June 1944, Major John Howard leads men from the 2nd Battalion, Oxfordshire and Buckinghamshire Light Infantry in a daring coup-de-main assault to capture and hold the Bénouville Bridge over the Caen Canal.
The daring, glider borne coup-de-main assault to capture the two Orne bridges that controlled access to the eastern flank of Sword beach was a vital element in the success of the British amphibious landings on D-Day.
Faithfully reproduced as a fine art limited edition print and restricted to just FIFTY copies worldwide, each has been personally signed by artist Richard Taylor before being hand numbered. Find out more about this new release HERE!