New Release by Anthony Saunders
A historic new edition commemorating Operation Chastise...
1 December 2021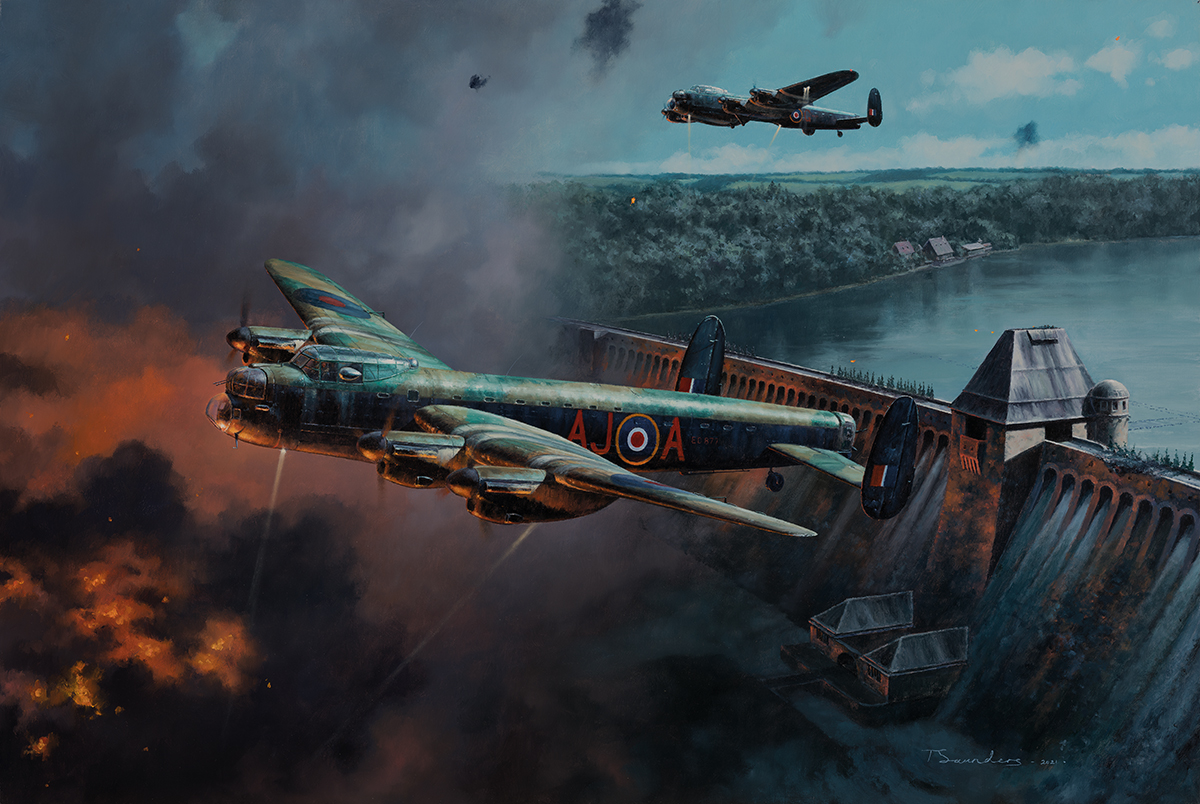 With Wing Commander Guy Gibson drawing fire to his starboard side, Squadron Leader 'Dinghy' Young, flying Lancaster AJ-A, completes his attack on the Möhne Dam during Operation Chastise, 16 / 17 May 1943.
Printed onto borders that were personally signed over many years, each copy carries the authentic autographs of six highly-regarded veterans who took part in Operation Chastise on the night of 16 / 17 May 1943. Since signing, most have sadly passed away giving even greater mea

ning to this print release which provides both aviation art and Dambuster enthusiasts a remarkable collector's piece to be cherished.
Find out who signed this spectacular new release HERE!