NEW RELEASE: D-Day – The Invasion Map
In this 75th Anniversary year we're delighted to offer a new highly-detailed map of the invasion.
28 July 2019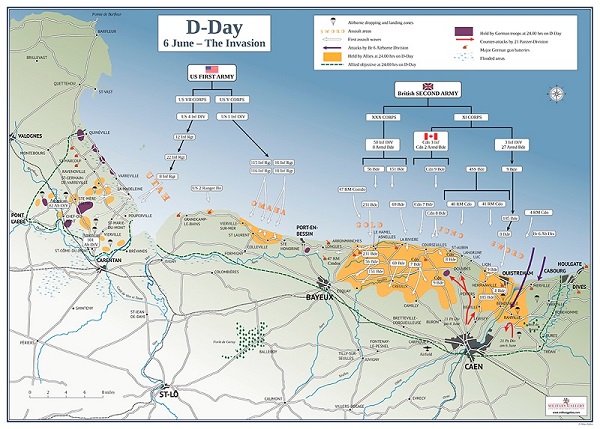 This superb map depicts details of the first day of this heroic operation. It illustrates the Allied armies involved and the beaches on which they landed; what their first day objectives were, and how close or far they came to achieving their goals.
CLICK HERE for more details or to reserve your copy!