NEW RELEASE - The Front by Richard Taylor
A unique book and print portfolio commemorating The Great War 1914 - 1918.
17 December 2017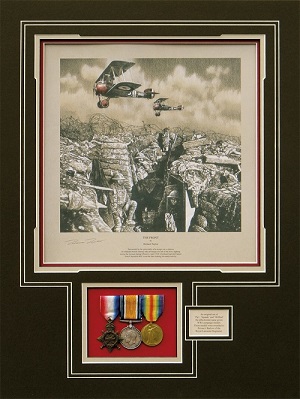 In the early hours of 21 March 1918 a thunderous barrage shook the Western Front. In the space of just five hours a million artillery shells – over 3000 every minute – detonated amidst the lines held by an exhausted and overstretched British Fifth Army.
In more than 20 years we have never seen an edition like this!
With such limited quantities we anticipate this stunning new release will be in great demand and in particular the remarques are likely to be oversubscribed!
Orders are now being taken! CLICK HERE to order your copy from our online store or CONTACT US for more details.