NEW Original Painting: Now in stock!
This memorable piece brings to life one of the most daring missions in the history or air combat – the famous Dambuster Raids of May 1943
14 September 2021
by Anthony Saunders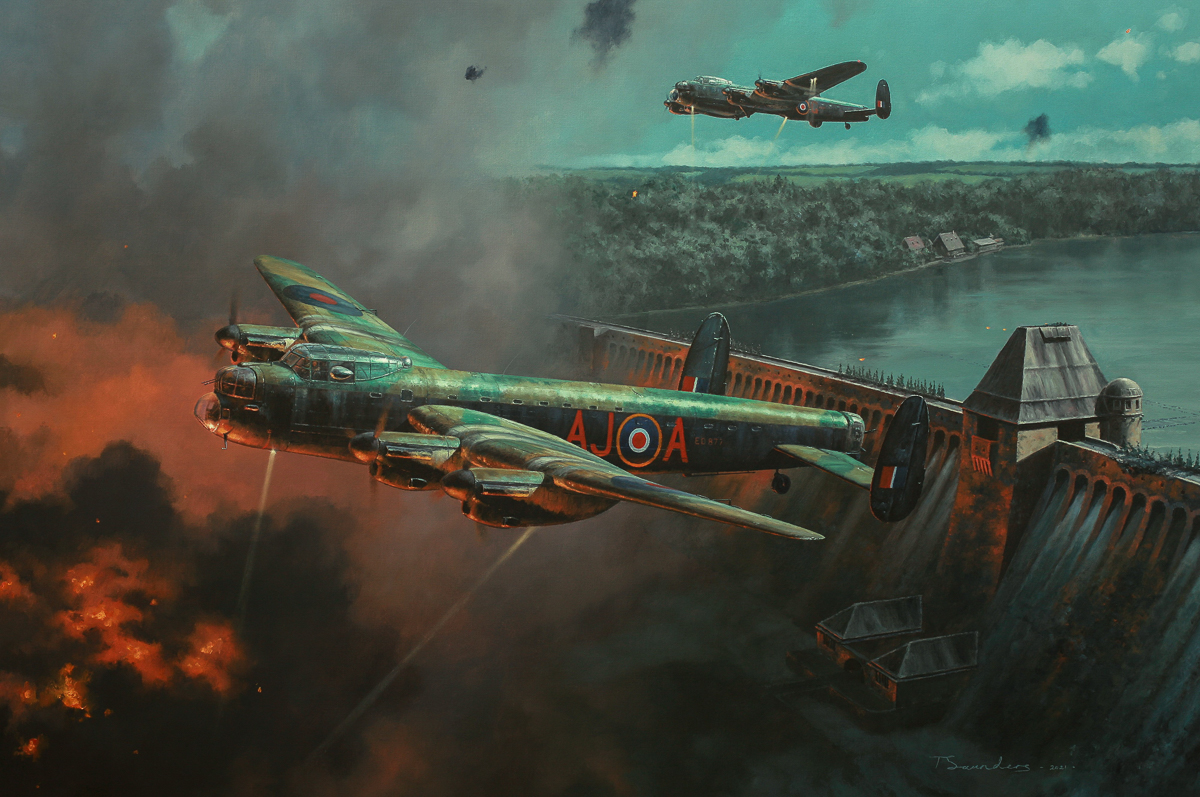 With Wing Commander Guy Gibson heroically drawing enemy fire to his starboard side, Squadron Leader 'Dinghy' Young, flying Lancaster AJ-A, completes his successful attack on the Möhne Dam during Operation Chastise, 16 / 17 May 1943.
To perpetuate the legend of the Dambusters, Anthony's stunning new work Target X – the codenamed originally given to the Möhne dam – portrays 'Dinghy' Young's aircraft as he clears the dam wall moments after releasing his bomb. Below, an inferno blazes where Flight Lieutenant's 'Hoppy' Hopgood's 'Upkeep' bounced over the dam wall and exploded on the power station below.
Anthony's superb grasp of the speed and power required when portraying such scenes is obvious to see and helps explain why his original paintings are extremely sought after.
We seldom have such pieces available so we're sure it won't be around for long and with the canvas measuring an impressive 36" wide x 24" high it would make a perfect centrepiece to any collection! Find out more HERE!