MOSQUITOS AT DUSK – New Release by Gerald Coulson
A tribute to the de Havilland Mosquito – probably the most versatile aircraft of World War Two!
8 October 2017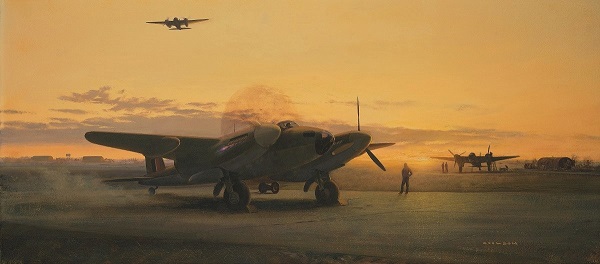 As the dark shadows of dusk settle over the airfield, the crews of a de Havilland Mosquito squadron gather at their dispersal points to make final preparations for the night's operation.

In tribute to this magnificent aircraft Gerald Coulson, one of the world's most widely collected aviation artists for over 50 years, portrays a scene that was played out at airfields all over wartime Britain after the Mosquito entered widespread service in 1942.
This superb edition has been personally signed by iconic WWII Mosquito veterans – CLICK HERE for more details.