Battle of Britain 80th Anniversary
Unique books now available commemorating the 80th Anniversary of the battle...
15 September 2020
by Kenneth G. Wynn
Now with an original Richard Taylor pencil drawing exclusive to Aces High!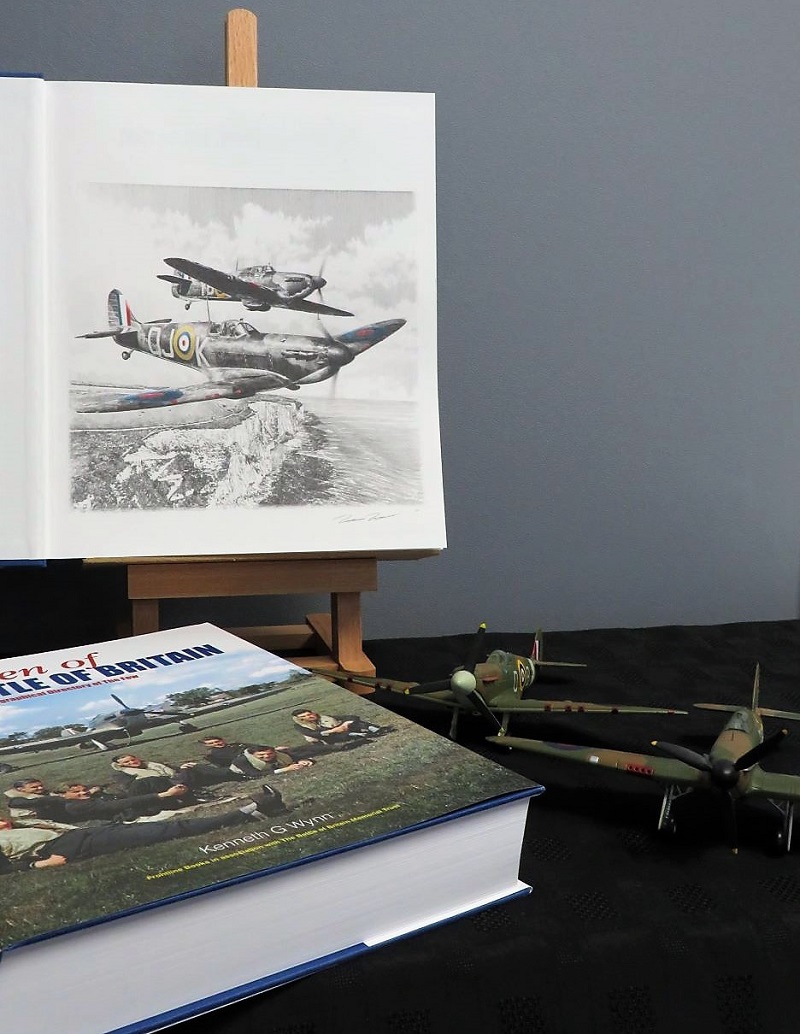 About the book:
Updated, expanded and revised, this third edition of Kenneth Wynn's acclaimed book provides one of the most comprehensive and accurate sources of reference for each of the 3,000 or so airmen known to have fought with Fighter Command during the Battle of Britain.
Endorsed by the Battle of Britain Memorial Trust, this exhaustively researched book features not only the famous names who flew hundreds of sorties but all those who undertook fewer missions, including the airmen who were killed, sometimes on their first combat outing.
The book details their service records, their squadrons, ranks, promotions, decorations, nationalities and various victory successes, all updated with new material that has come to light over the three decades since its original publication.
Published in hardback with over 600 pages this extraordinary book has become a standard source of reference not only for historians and academics researching the Battle of Britain, but for aviation enthusiasts and collectors alike.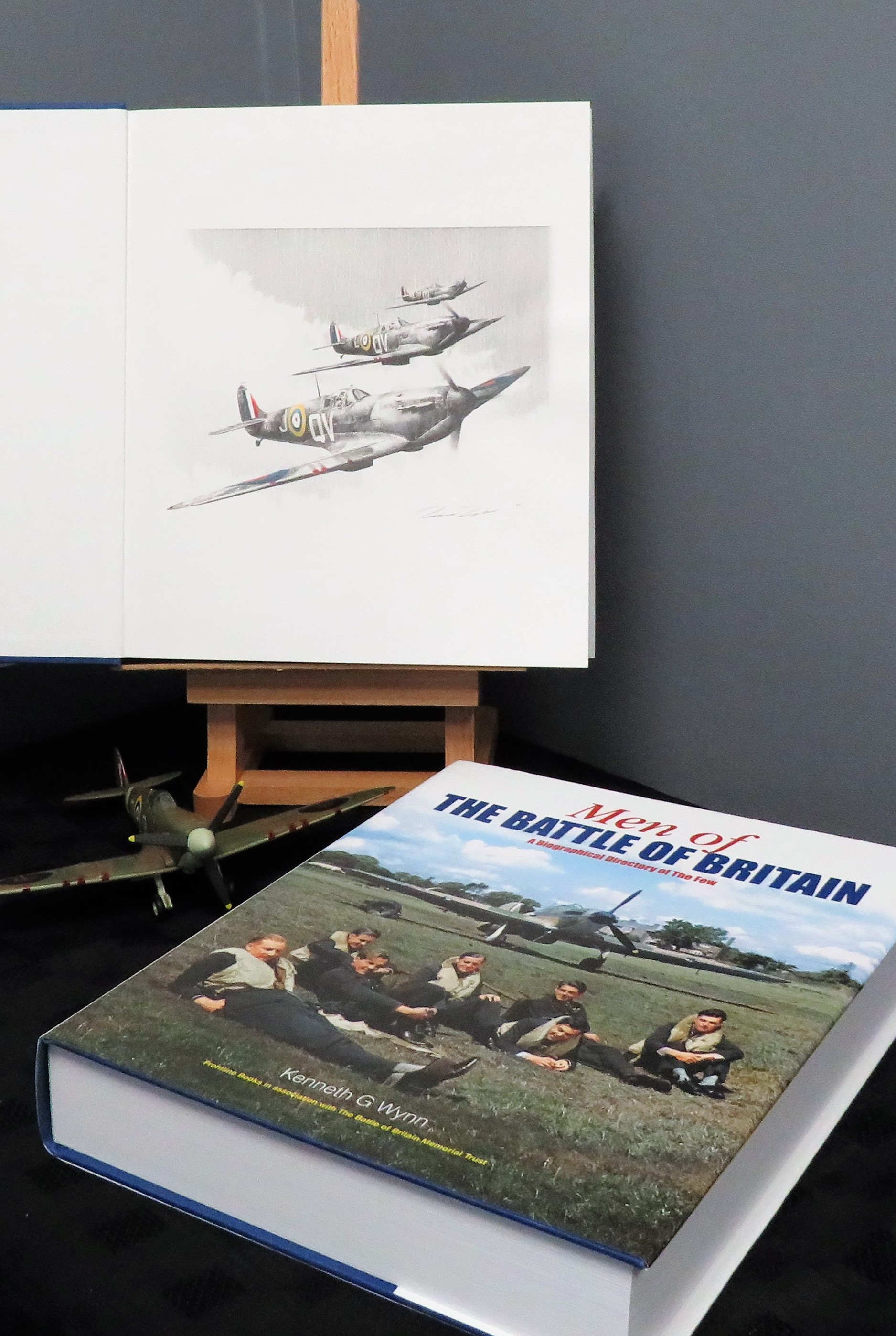 To transform this legendary book into a unique collector's item, we're delighted to offer the opportunity to enhance just a handful of copies with a spectacular original pencil drawing hand-crafted by leading aviation artist Richard Taylor.
Internationally regarded as one of the most gifted exponents of this fascinating genre, Richard will create a bespoke work of art in the front of each book employing his delicate pencil work embellished with his now 'trademark' coloured highlights.
Additional copies can be completed to order – if you have a request for a particular subject, or size, please just ask – CONTACT US TODAY!
Why not add some of our exclusive bookplates!
Be aware there are very limited quantities available whilst stocks allow.
The famous names include: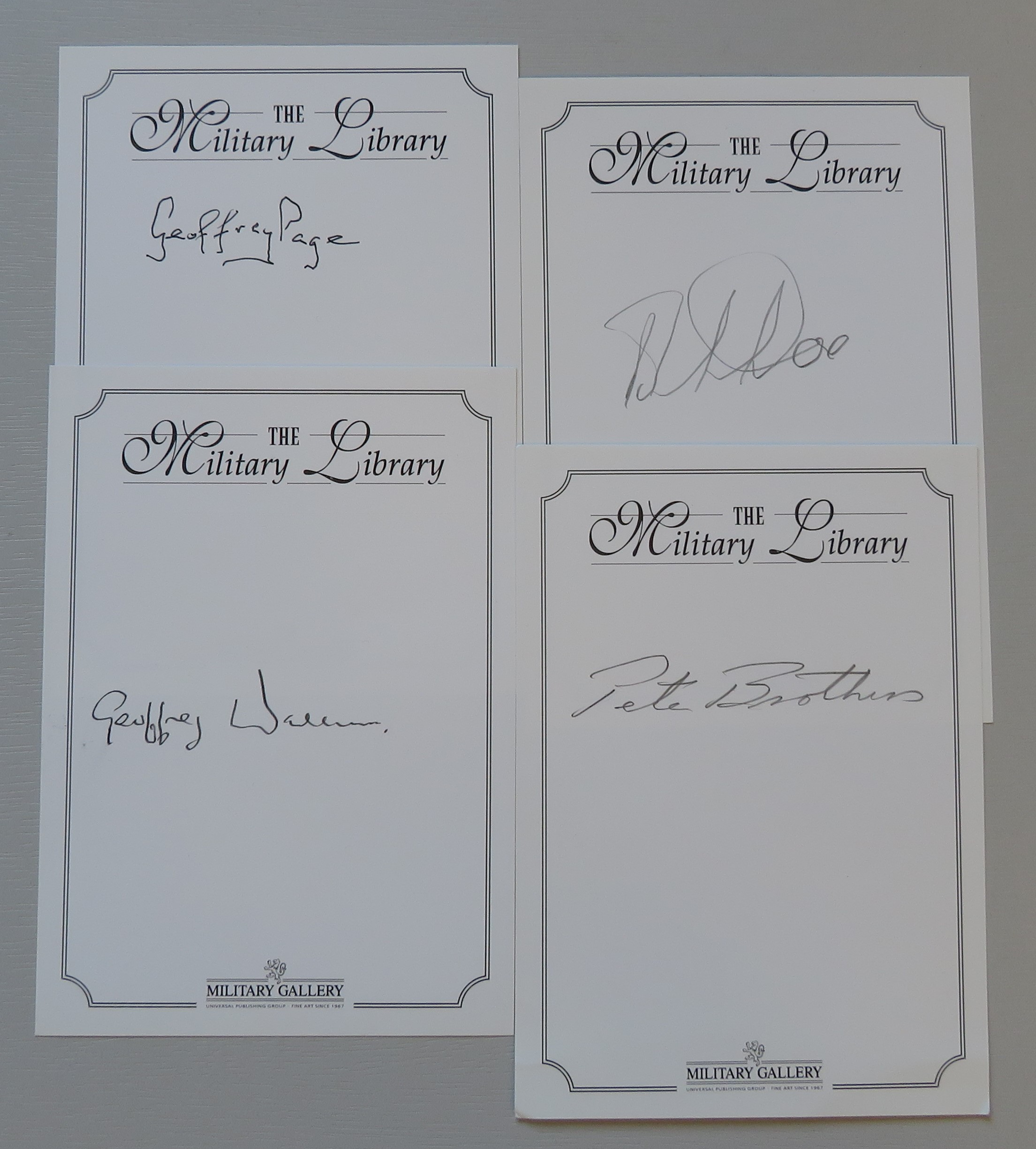 Wing Commander GEOFFREY PAGE DSO DFC OBE

Wing Commander BOB DOE DSO DFC*

Air Commodore PETE BROTHERS DFC* CBE

Squadron Leader GEOFFREY WELLUM DFC