Matted Collector's Pieces by Robert Taylor
Limited Quantities Available...
11 January 2021
We're delighted to have these two memorable pieces IN STOCK!
Both have astonishing signatures of WWII veterans and given the limited quantities available, we're sure they won't be around for long!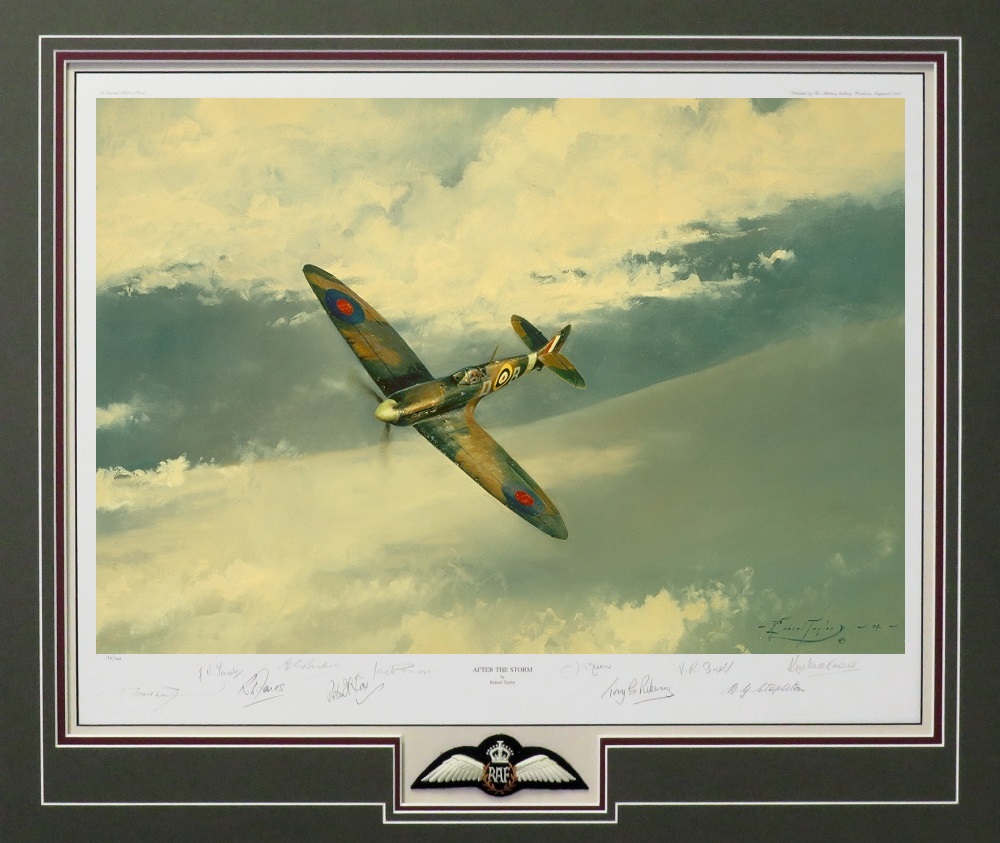 High over the Pas De Calais, Douglas Bader pilots his lone Spitfire during the sudden calm immediately after an intense dogfight.
As a tribute to this magnificent aircraft and all who flew her, we have just a HANDFUL of copies that are personally signed an astonishing TEN fighter pilots who flew in combat during the battle of Britain, all of whom have sadly since passed away:
W.O. PETER FOX
Flt Lt ERIC PARKIN
Flt Lt JACK TOOMBS
Flt Lt RICHARD JONES
Wg Cdr KEN MACKENZIE
Sqn Ldr JOCELYN MILLARD AE
Wg Cdr JACK ROSE CMG MBE DFC
Sqn Ldr TONY PICKERING AFC
Wg Cdr VIVIAN SNELL
Sqn Ldr 'STAPME' STAPLETON DFC
Our expert team have mounted this special copy to include museum-quality reproduction RAF wings.
--------------------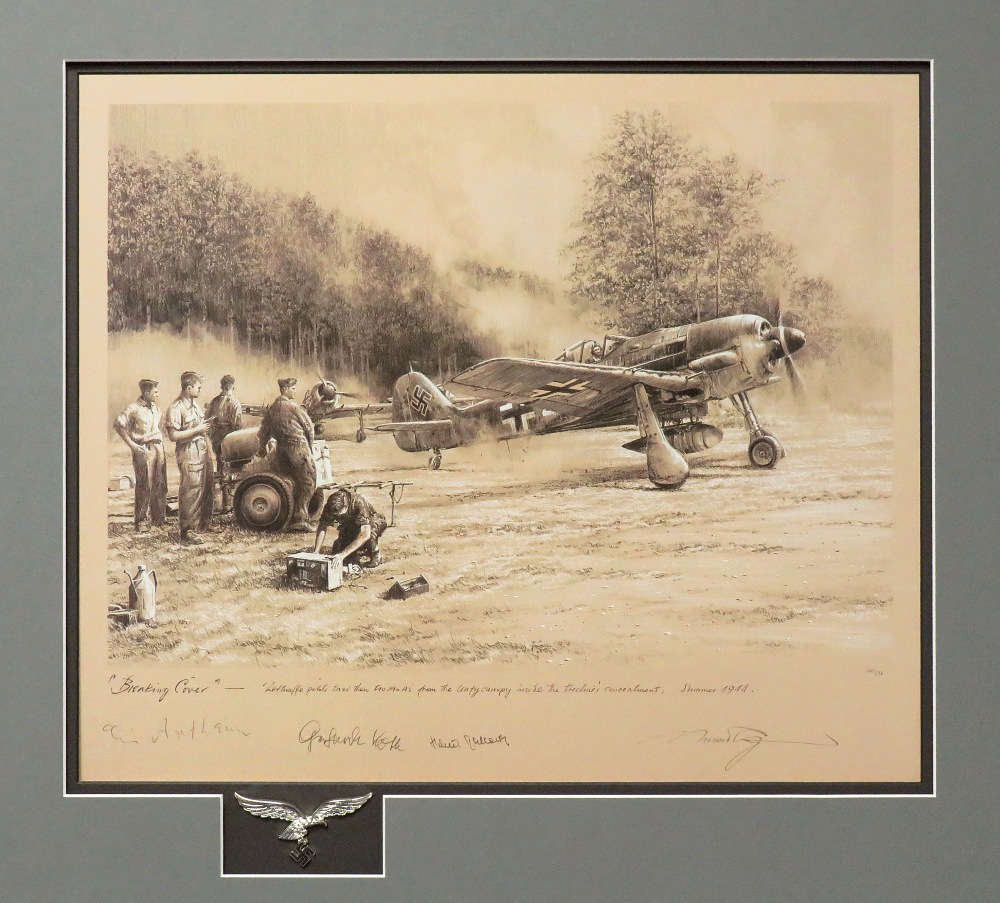 Concealed in the woods of northern France, Fw190 pilots break cover ready for a quick take-off to intercept Allied bombers in the summer of 1944.
Published in 2012, it's easy to see why this detailed graphite edition proved so popular. Now at LOW INVENTORY, we're delighted to have this Limited Edition in stock that has been signed and authenticated by THREE highly experienced Luftwaffe pilots who flew the Fw190 in combat:
Leutnant HELMUT BALLEWSKI IC
Unteroffizier GERHADT KOTT IC
Oberfeldwebel ERICH AXTHAMMER
Conservation mounted to include a Luftwaffe Breast Eagle, we're sure this superb piece won't be around for long.
Both pieces are mounted and ready to frame, but with only a handful of copies available please CONTACT US for more information or to reserve yours before it's too late!