Just added: TWO original artworks
Commemorating Great Britain's triumph at the Schneider Trophy, 1931...
22 July 2022
These two memorable ORIGINAL ARTWORKS are now available depicting the scene on 13th September 1931 when an R.J. Mitchell designed S.6B racing seaplane won the Jacques Schneider Trophy for Great Britain.
THE SCHNEIDER TROPHY 1931
by Gerald Coulson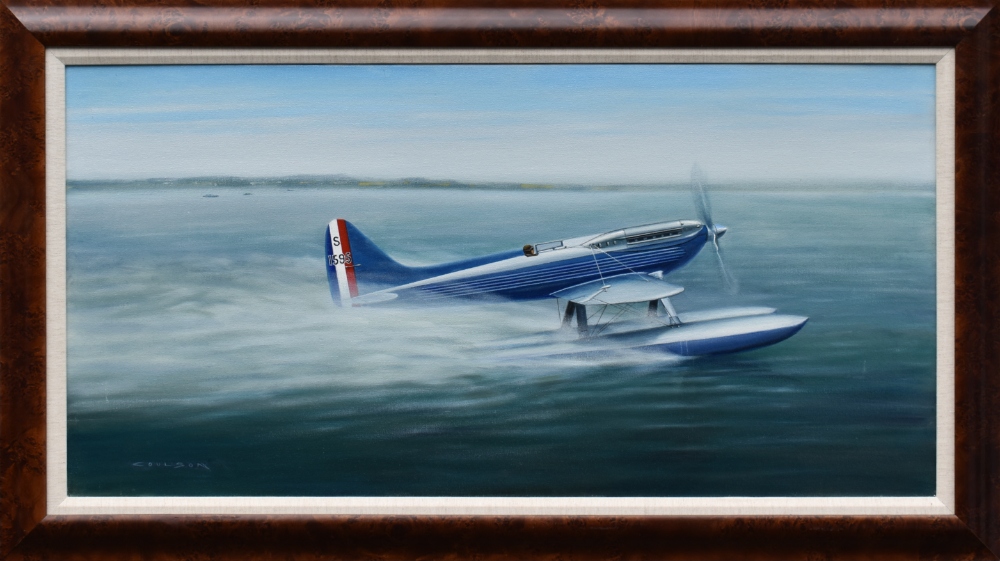 This beautiful original oil on canvas was, until recently, part of the Coulson family private collection.
--------------------
MOMENT OF SUPREME TRIUMPH
by Keith Burns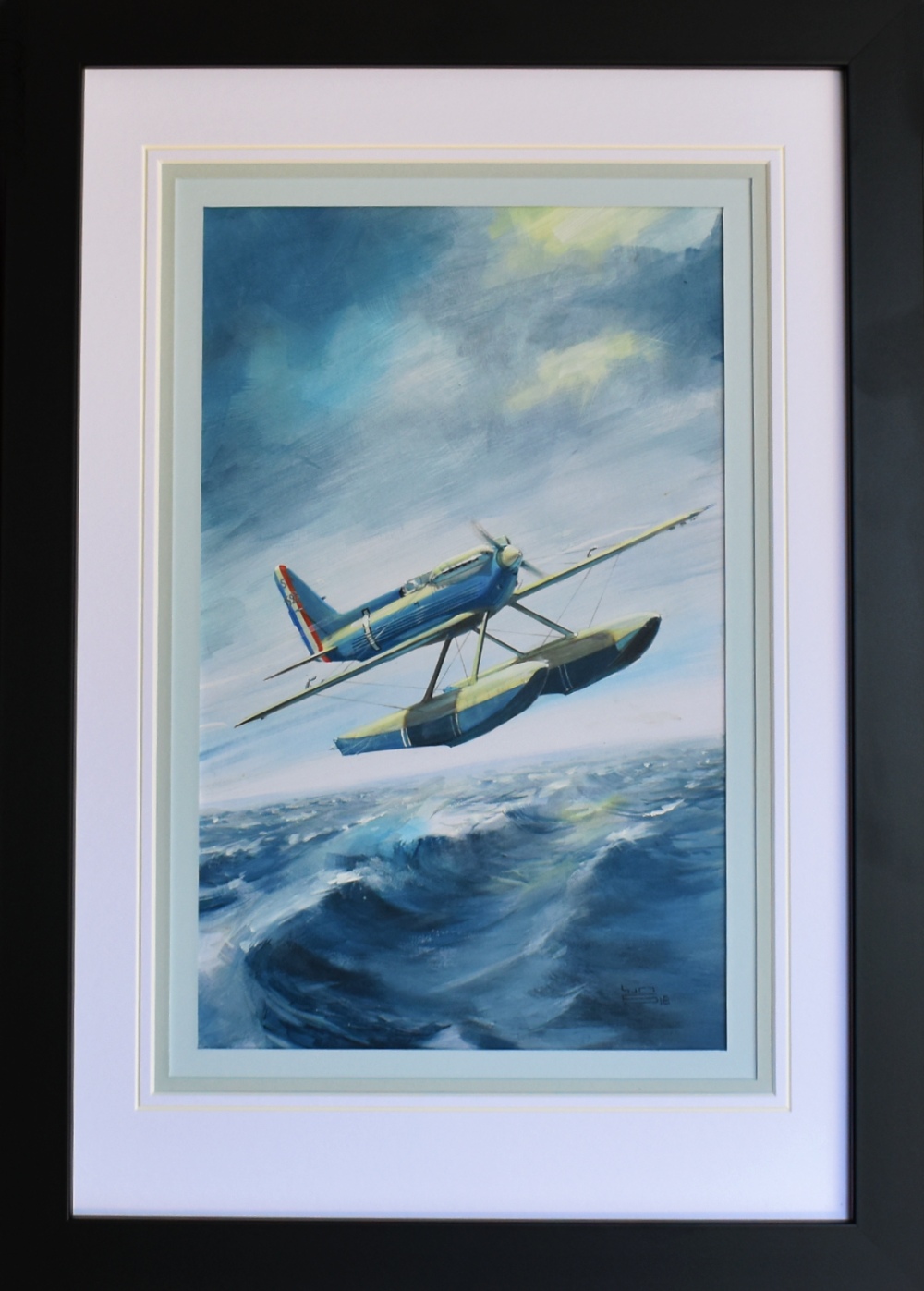 This stunning original acrylic on mount board was specially commissioned for a book cover some years ago and has since been part of Keith's private collection.
--------------------
Both pieces are IN STOCK and ready for immediate collection or fully-insured worldwide shipping.
Part Exchange & Payment Plans available on request.