FINAL PREPARATIONS - New Release!
Award winning artist Keith Burns commemorates the epic Dambusters raid with this atmospheric piece...
11 February 2021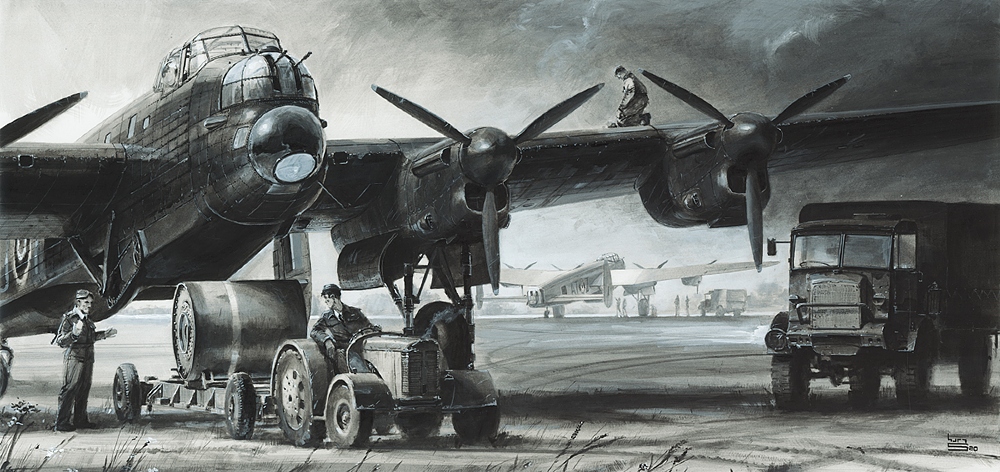 During the afternoon of 16 May 1943 armourers prepare to attach a massive 9,000lb Upkeep 'bouncing bomb' to one of 617 Squadron's specially modified Lancaster bombers. Soon it will be time for the crew to embark and depart RAF Scampton as part of Operation Chastise, the daring low-level mission to attack and destroy the great dams of the Ruhr valley in Germany.
Restricted to just 300 copies worldwide, each print is personally signed by artist Keith Burns, hand-numbered and issued with a unique Certificate guaranteeing its authenticity.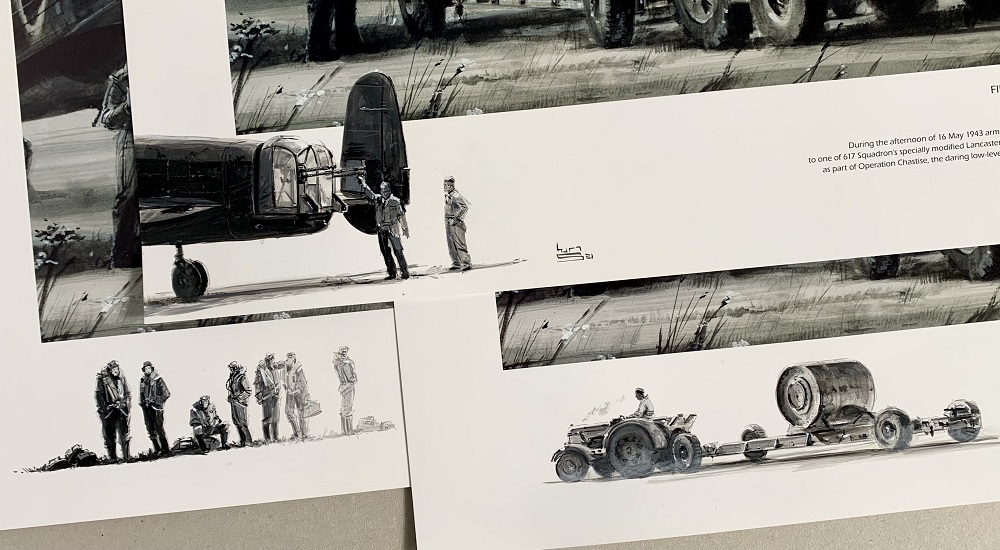 Every copy can also be upgraded to include an original Remarque or Double Remarque by Keith in the lower margin of the print.
Click HERE to find out more!