FIGHTER SUPPORT - New from Robert Taylor
A highly-restricted book & print portfolio - only TEN copies are available worldwide!
17 March 2023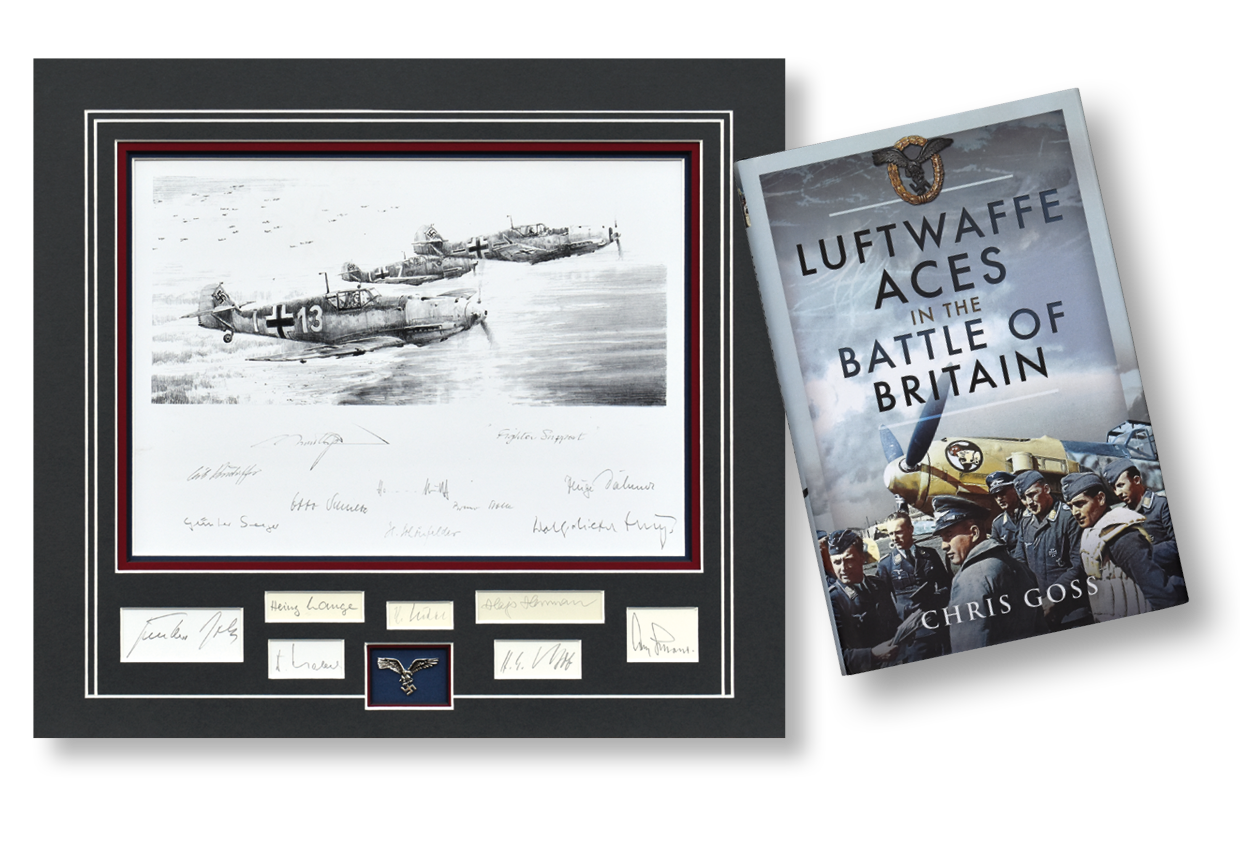 World famous artist Robert Taylor takes us to the latter stages of the Battle of Britain as Major Adolf Galland leads Bf109s of JG26 in a climb across the Channel coast ready to provide yet another close escort to a large formation of Luftwaffe bombers heading towards London.
Mounted to full conservation standards, each piece includes a staggering FIFTEEN original autographs of highly-regarded Luftwaffe veterans!