Famous John Shaw piece - NOW IN STOCK!
Our expert framing team have 'worked their magic' on these four stunning pieces by one of America's foremost aviation artists...
25 November 2022
Only ONE OF EACH is now in stock ready for collection or fully-insured worldwide shipping…
IN THE PRESENCE OF MY ENEMY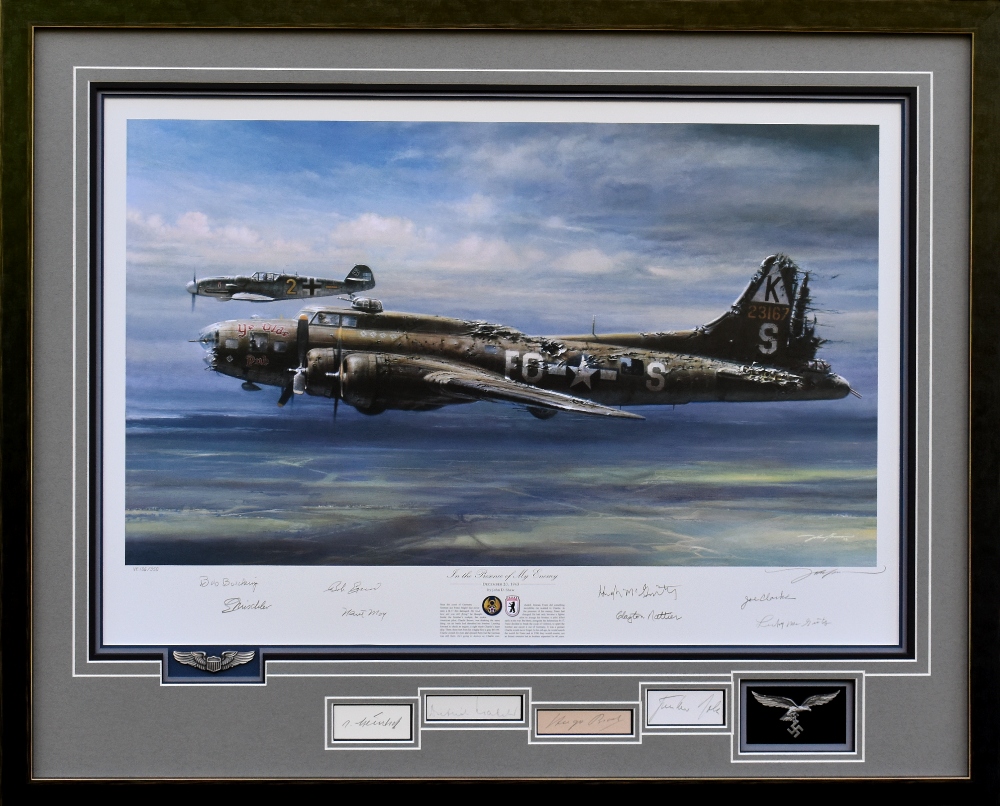 Released in 2012, we rarely come across copies on the Secondary Market. This moving TWELVE signature collector's piece has been personally autographed by veterans who flew with the U.S. 8th Air Force and mounted to full conservation standards to include the original signatures of four famous Luftwaffe Aces.
CLICK HERE for more info!
------------
PREY FOR MERCY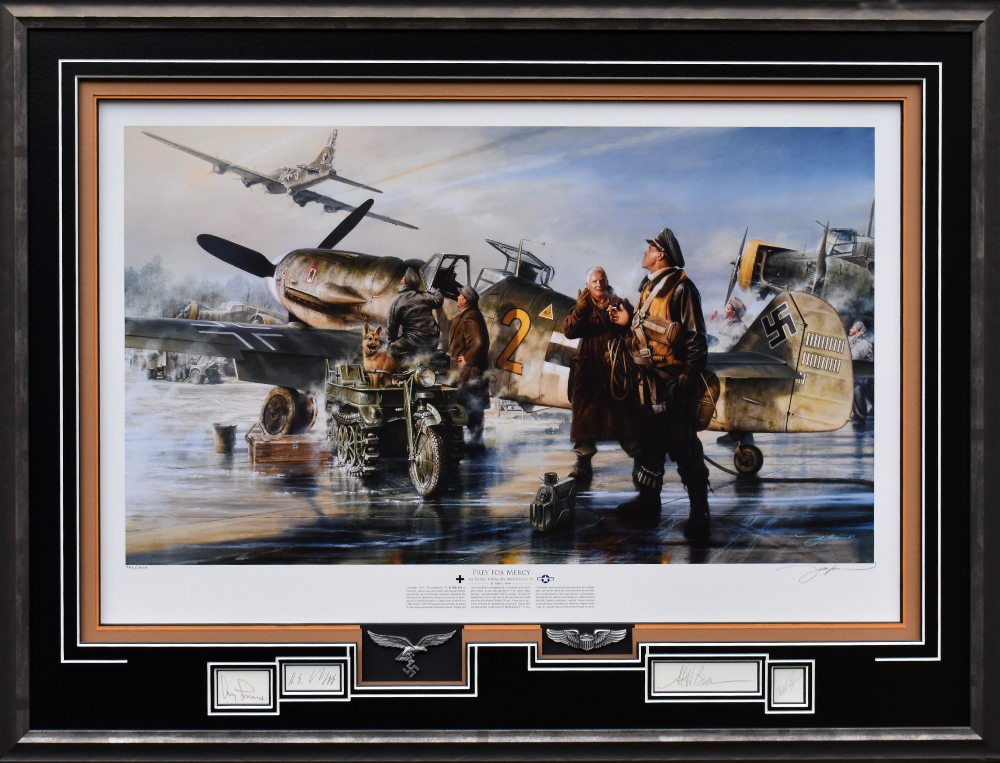 The story of Franz Stigler and Charlie Brown has become legendary, and in tribute to the acts of chivalry shown in the skies over Europe during WWII, this stunning print has been expertly framed to include the original autographs of four highly-regarded veterans representing both sides of the dramatic aerial conflict – two legendary Luftwaffe Bf109 Aces and two famous B-17 pilots.
Find out more HERE!
------------
TIGERS IN THE GORGE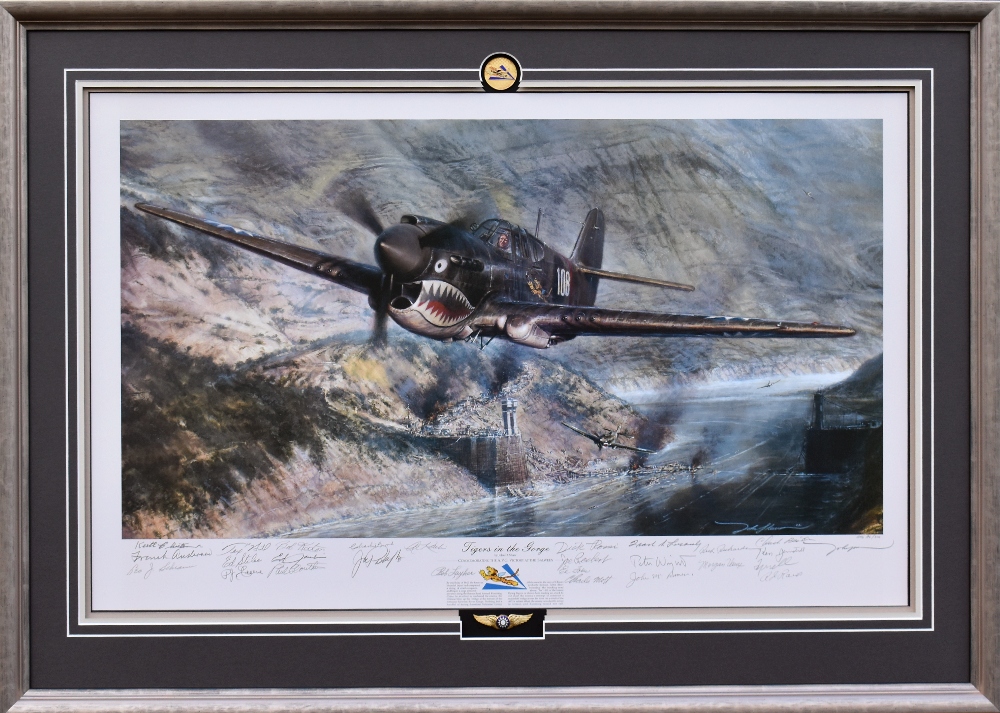 Published in 2002, this stunning tribute to the legendary 'Flying Tigers' was personally signed by an astonishing TWENTY SIX veterans who served with the American Volunteer Group during WWII.
CLICK HERE for further information!
------------
THE HORNET'S NEST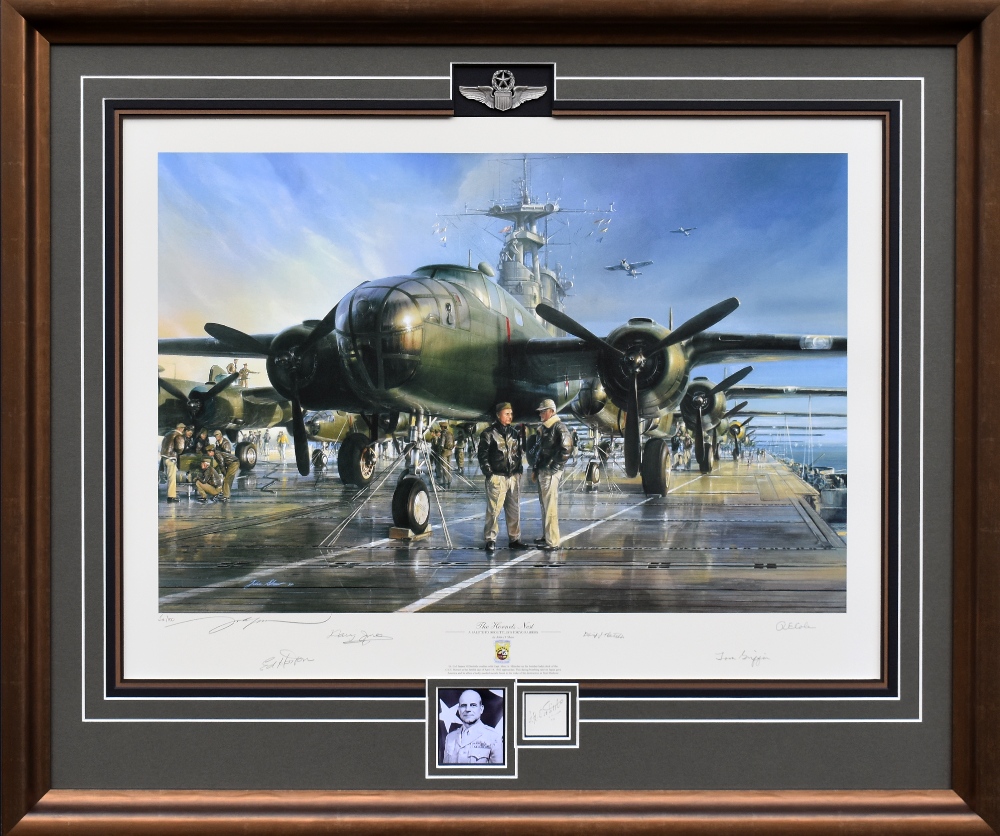 This now famous piece depicts 'Jimmy' Doolittle prior to one of the most courageous missions of the war as he leads B-25s to strike military targets in the heart of Japan. Already signed by five veterans who took part in the raids, included in the matting is an autograph of the legendary leader himself, creating a special collector's piece to be cherished.
Find out more HERE!