DEVOTION TO DUTY - New Release by Richard Taylor
Perfect for signing at our Anniversary event!
28 January 2018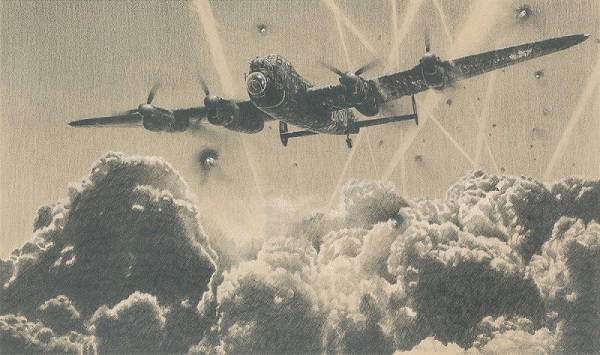 Flown by Flt Lt Bill Reid a Lancaster from 61 Sqn, heavily damaged by German night-fighter attacks, heads to Dusseldorf during a bombing mission on the night of 3 November 1943. Although badly wounded, pilot Bill Reid and his crew pressed on to bomb their target before returning home. For his courage and devotion to duty Reid was awarded the Victoria Cross.

CLICK HERE for more details or to order your print today!

Our upcoming anniversary event is the perfect opportunity to have your copy additionally signed by our guests. However numbers are very limited so contact us now to reserve your copy!