CONCORDE FORMATION - The latest Canvas Proof on Canvas by Robert Taylor
Available in two different sizes!
15 December 2019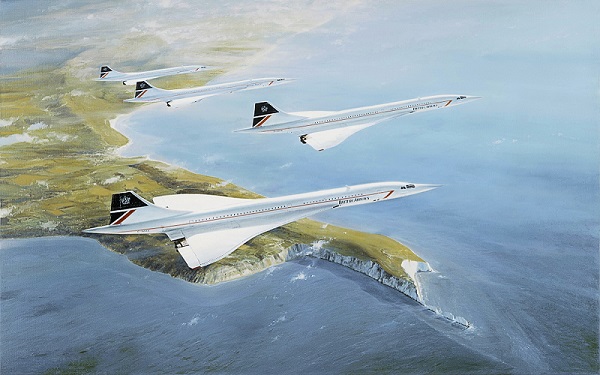 Robert's iconic piece portrays an event that happened over the Isle of Wight on Christmas Eve 1985 when British Airways decided to celebrate 10 years of Concorde's commercial service in a unique way. Taking off in spectacular fashion from Heathrow airport, they flew four Concordes in formation along the south coast for a series of special birthday photos.

Now available as a Giclée Proof on Canvas – printed directly onto fine-weave canvas with an outcome that Robert describes as 'stunning, and as close to my original painting in both colour and texture as I believe is currently possible'.

CLICK HERE for details, sizes and prices.