Commemorative Books - IN STOCK!
These outstanding books are not simply a collection of artwork; first and foremost they are historically accurate accounts, painstakingly researched with the assistance of some of the foremost historians on the subjects.
31 October 2023
That being said, the fact that they are illustrated by some of the world's leading military and aviation artists makes them a totally unique interpretation of these historic events. Much of the work included was produced exclusively for these books and the many specially created maps and diagrams makes them perfect for military enthusiasts and art collectors alike.
The heroics of the airmen who served in the U.S. Eighth Air Force and fought in the embattled skies of Europe during WWII are legendary. This latest title in the series provides a unique glimpse into the lives of some of the men and machines that fought in that bitter, often titanic struggle, together with some of the extraordinary missions they flew.
------------------------------------------------------------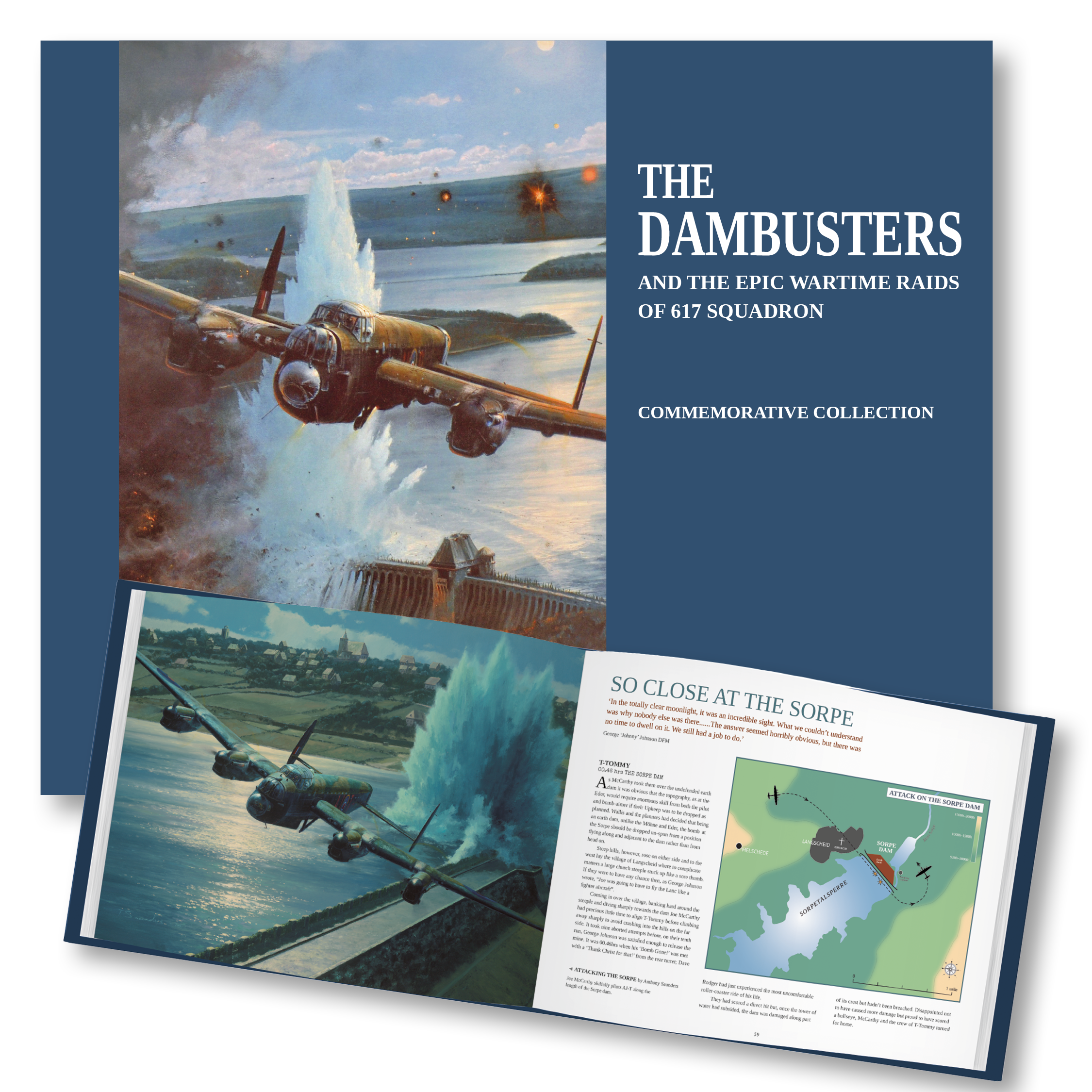 On the night of 16 / 17 May 1943 one of the most daring low-level night time raids in the history of air warfare took place, when nineteen Lancaster crews from the newly-formed 617 Squadron successfully attacked the great dams of Germany. Their audacious mission – codenamed Operation Chastise – gained them immediate fame and legendary status.
Click here for THE DAMBUSTERS!
------------------------------------------------------------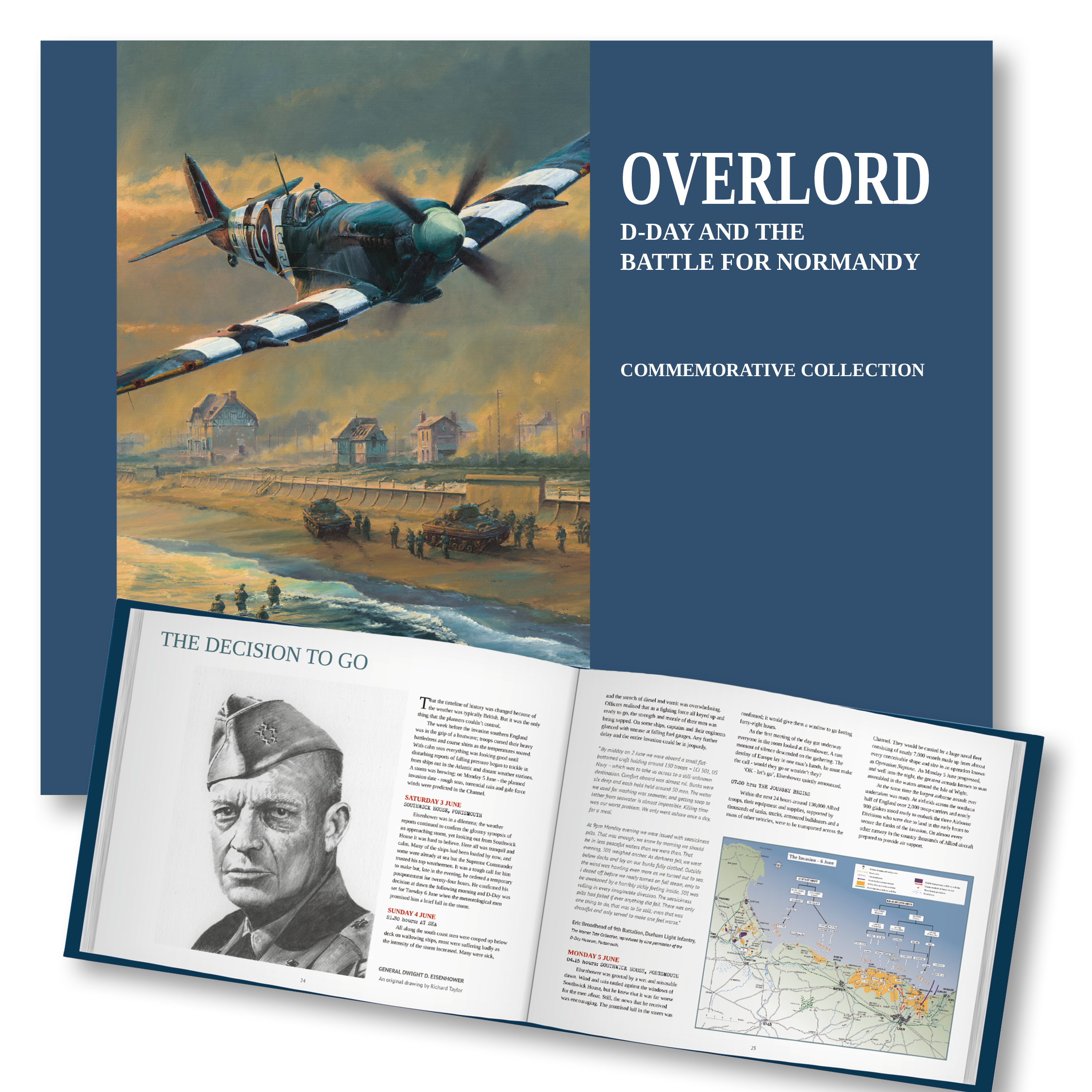 6 June 1944: the date that marked the beginning of the end of the war in Europe. This outstanding book takes you through the pre-invasion preparation, the landings themselves, and the battle for Normandy, as seen through the eyes of the world's leading military and aviation artists.
------------------------------------------------------------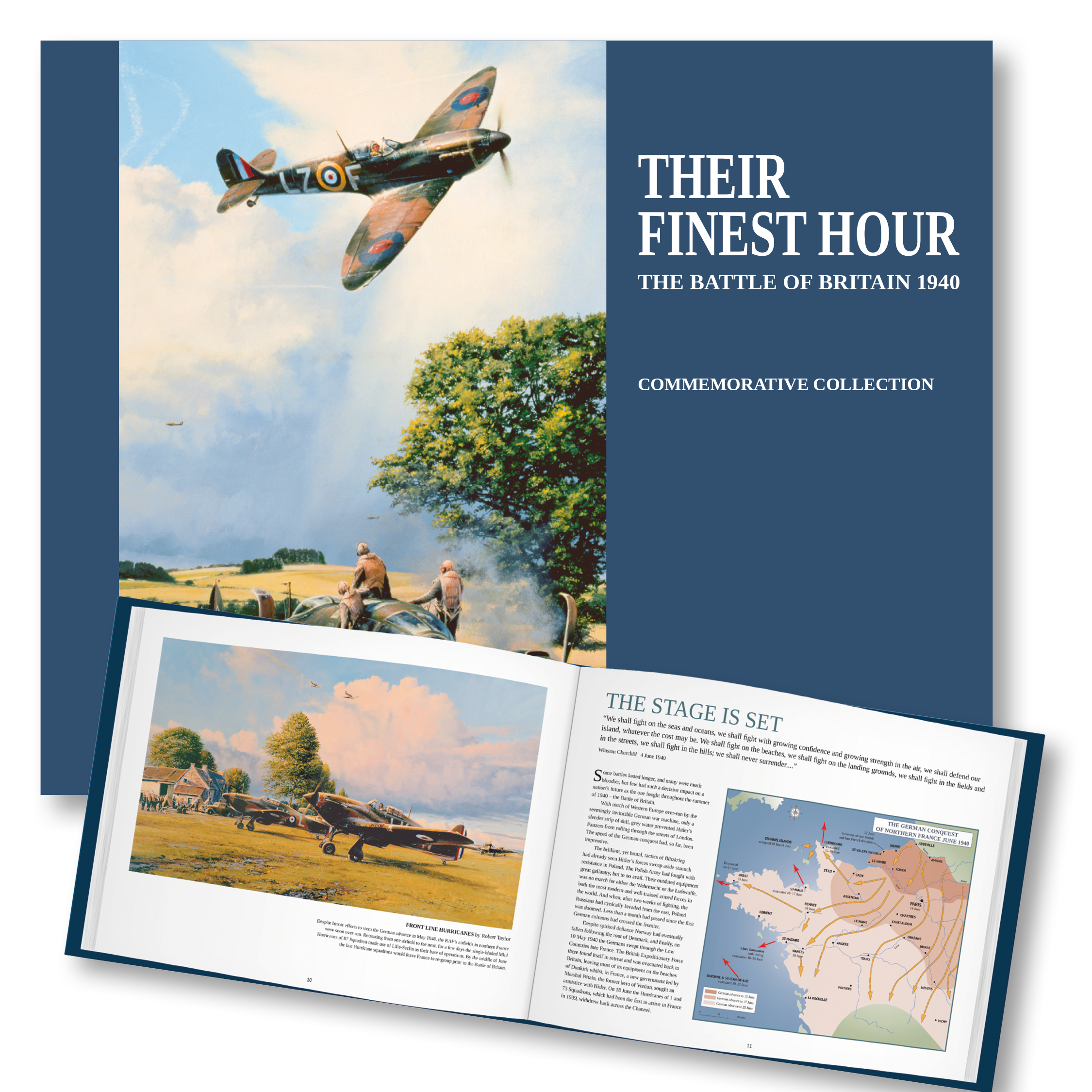 There are few visual records of the dramatic encounters that took place over southern England during the Battle of Britain. This superb book uses the world's leading aviation and military artists to re-live those historic events, as the young men of the RAF repelled the might of Hitler's war machine.
Click here for THEIR FINEST HOUR!
-------------
If you're interested in multiple copies then please TALK TO US about the best carrier and shipping options!
-----------------------------------------------------------