Classic Robert Taylor Prints
NOW IN STOCK - two famous editions by Robert Taylor commemorating the Battle of Britain... we're rarely able to feature these pieces and to make it even more special, both titles are MATCHING NUMBERS and both also include companion prints!
21 June 2022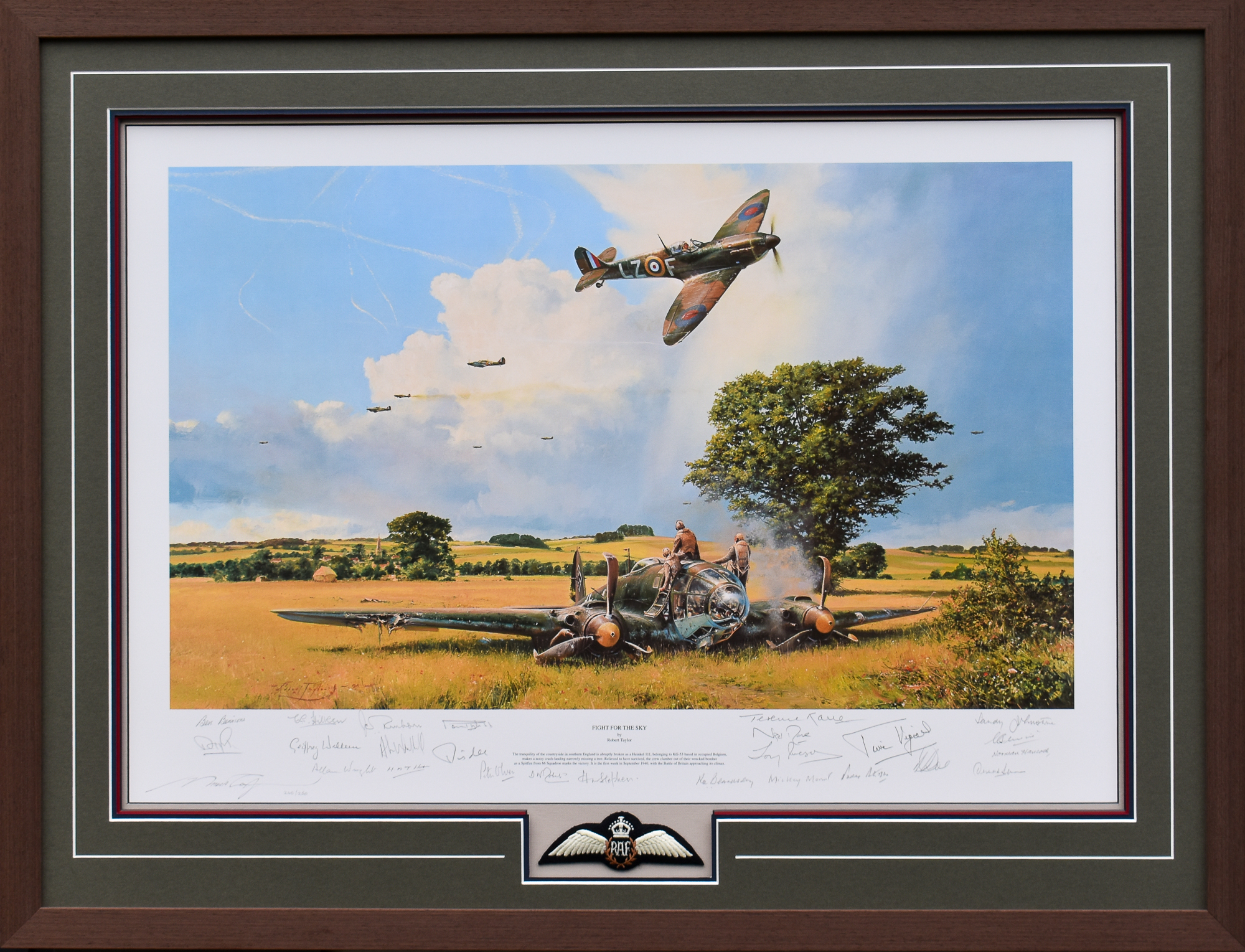 Robert's wonderfully realistic piece captures the very essence of an epic day during the Battle of Britain in the summer of 1940. A Heinkel has been brought down, one of many never to make it home on this bright and sunny day.
One of the most outstanding Portfolios ever released by Robert's publishers, this RARE Millennium Proof was personally signed on release in 2000 by a staggering collection of Battle of Britain pilots, with the companion print DEFIANT TO THE LAST also signed by two Defiant crew!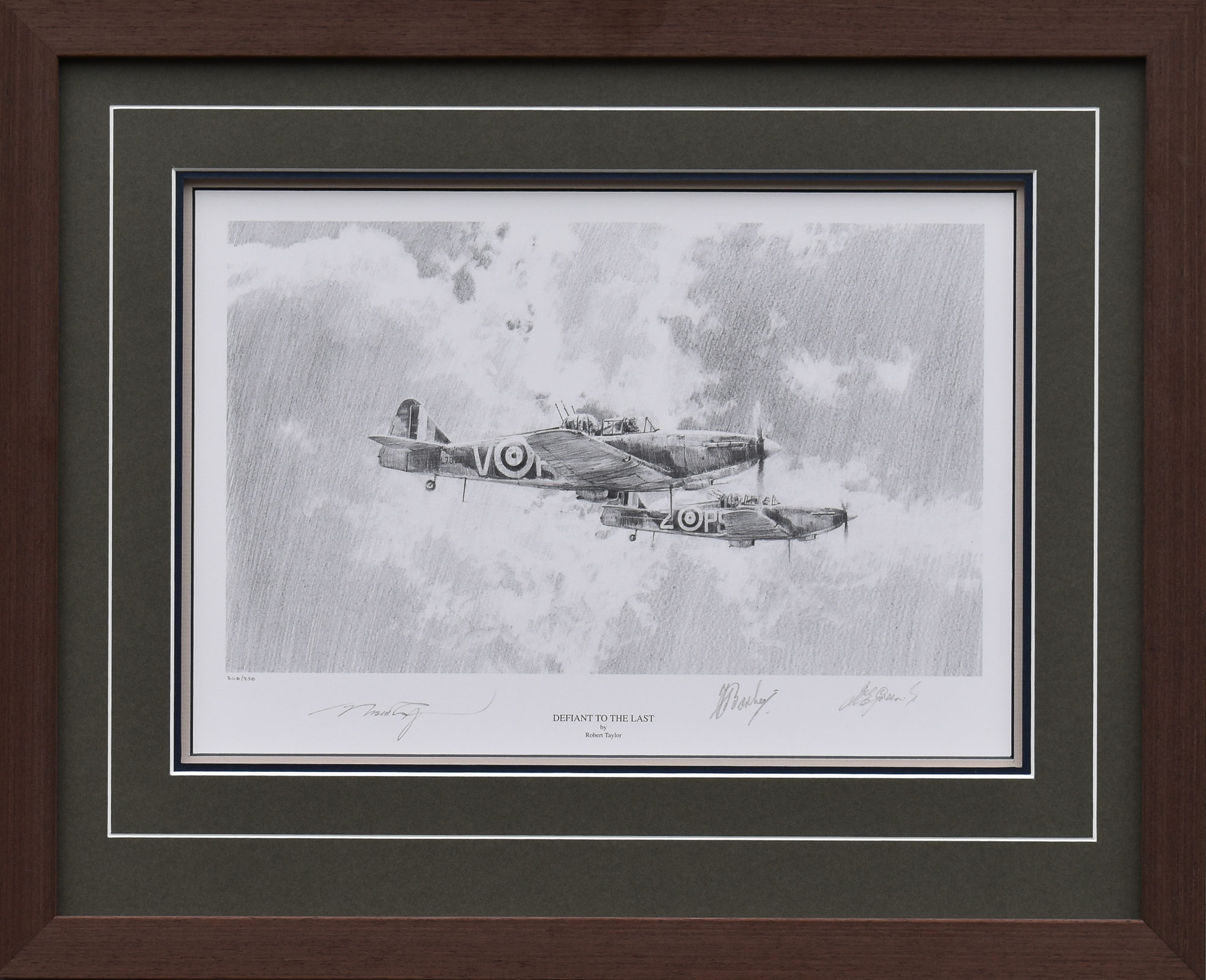 Find out who signed the prints HERE!
---------------------------------------------------------------------------------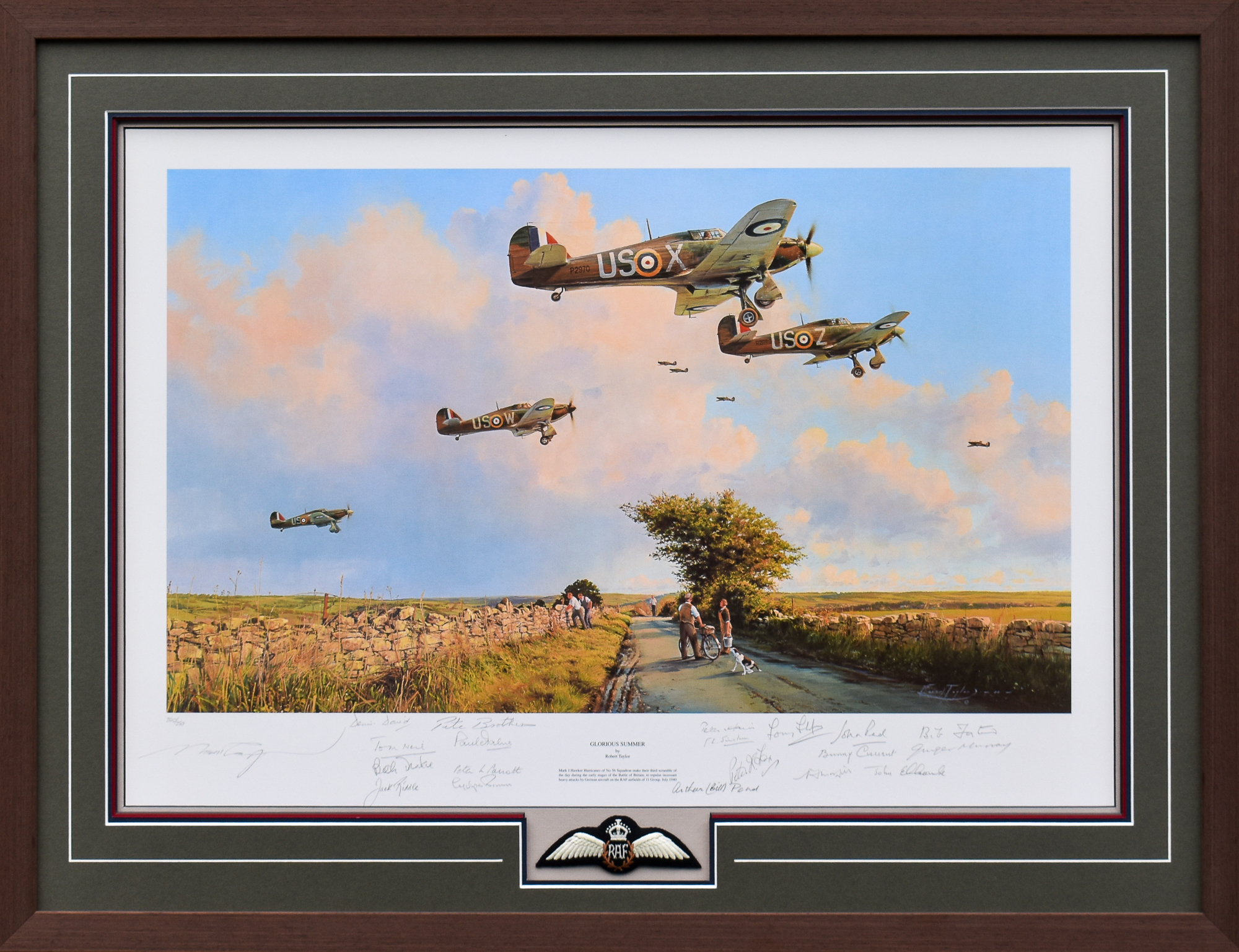 Robert's magnificent piece captures young Pilot Officer Geoffrey Page, later to become one of the RAF's most highly decorated fighter Aces, powering his Mk.I Hurricane over the country lane at the edge of an airfield, as 56 Sqn pilots make their third scramble of the day.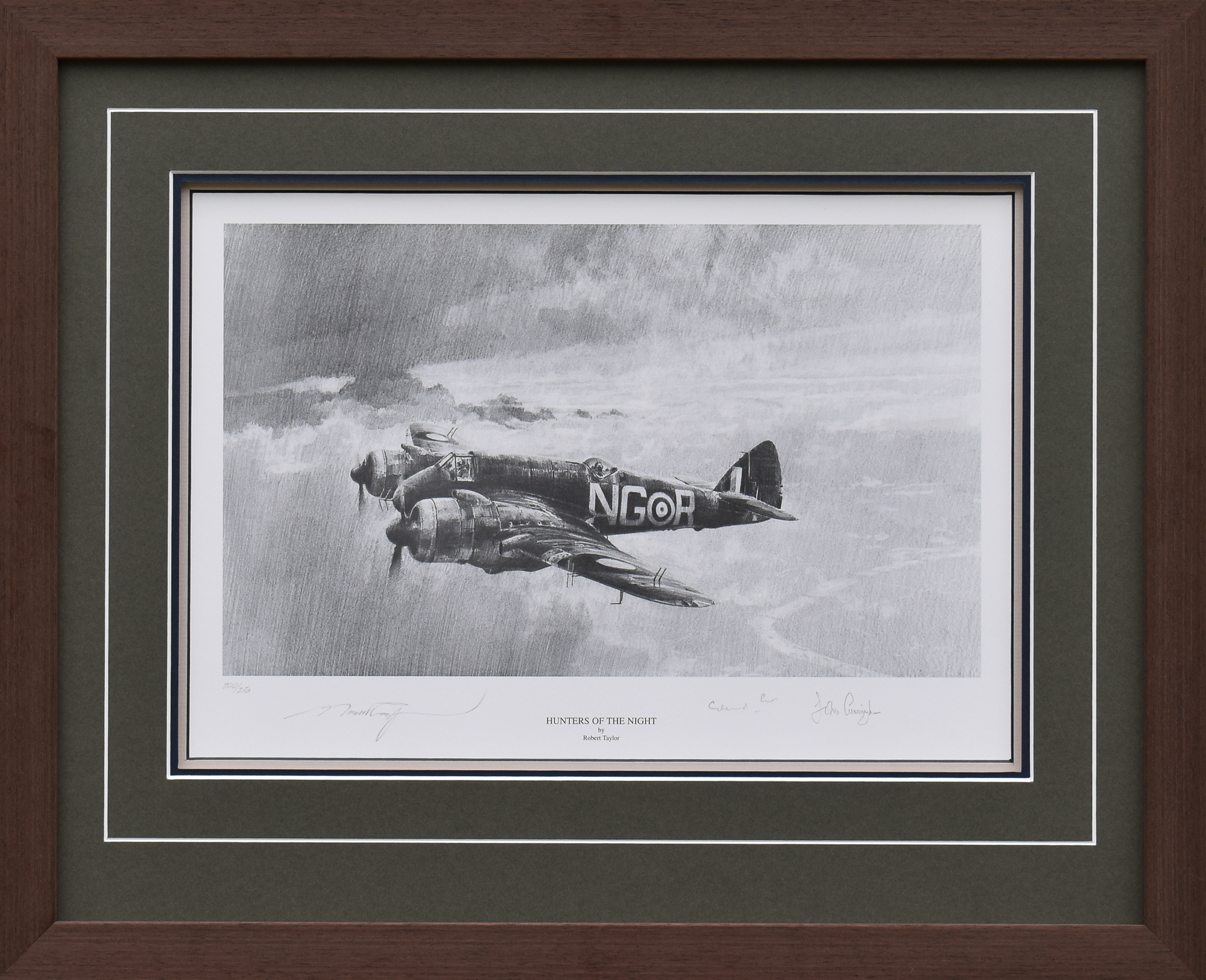 Included in this two-print edition is the matching-numbered companion print HUNTERS OF THE NIGHT and the stunning set has been personally signed by a staggering TWENTY ONE veterans who fought in the skies over southern England during the Battle of Britain, all of whom have sadly since passed away... find out who signed this pair HERE!
---------------------------------------------------------------------------------
We're rarely able to offer either of these two editions, let alone both at the same time!
Each edition is available individually or as a complete FORTY SEVEN signature set... CONTACT US TO FIND OUT MORE!