Band of Brothers Collection
You'll want to see these...
31 July 2020
After recently acquiring a private collection, we're delighted to have some remarkable pieces in stock commemorating the famous 'Band of Brothers', Easy Company, 101st Airborne Division.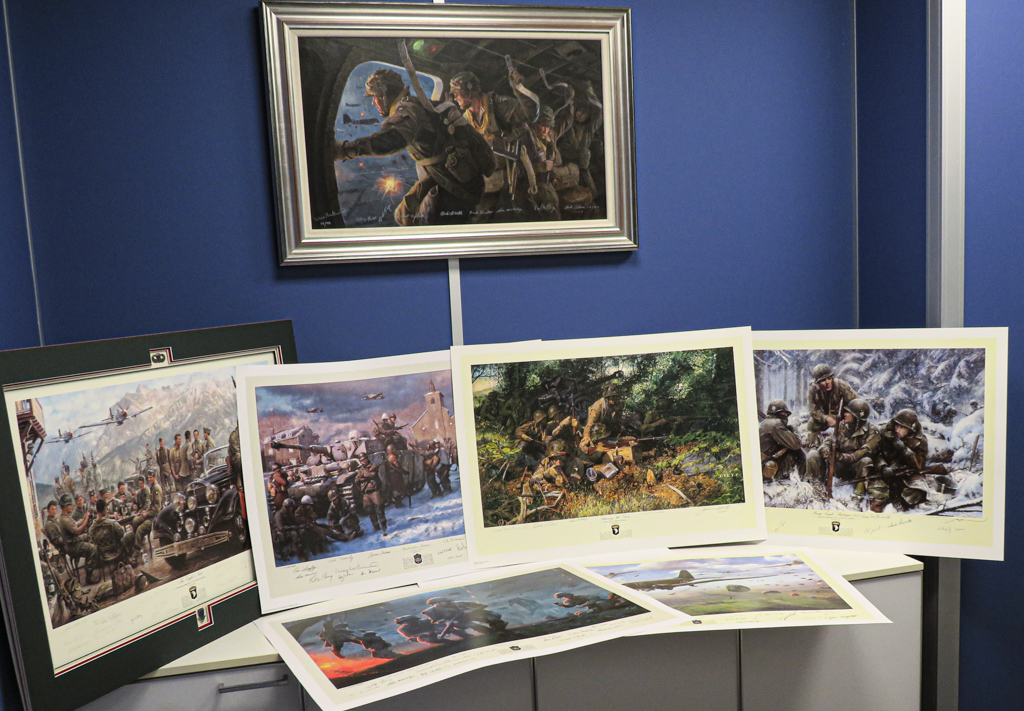 The rare titles include:
Silencing The Guns

by James Dietz

Hang Tough, Bastogne 1944

by John D. Shaw

Eagle's Nest

by John D. Shaw

Breakout From Bastogne

by Matt Hall

The Road to the Rhine by Robert Taylor
Angels From Above

by Matt Hall

Night of Nights

by Gil Cohen

We Were a Band of Brothers

by John D. Shaw
In The Company of Heroes by Matt Hall
Brothers in Arms by Matt Hall
Eve of Destiny by Richard Taylor
Advance from Utah by Simon Smith
Into The Night by Matt Hall
Easy Company Helmet and Print portfolio by James Dietz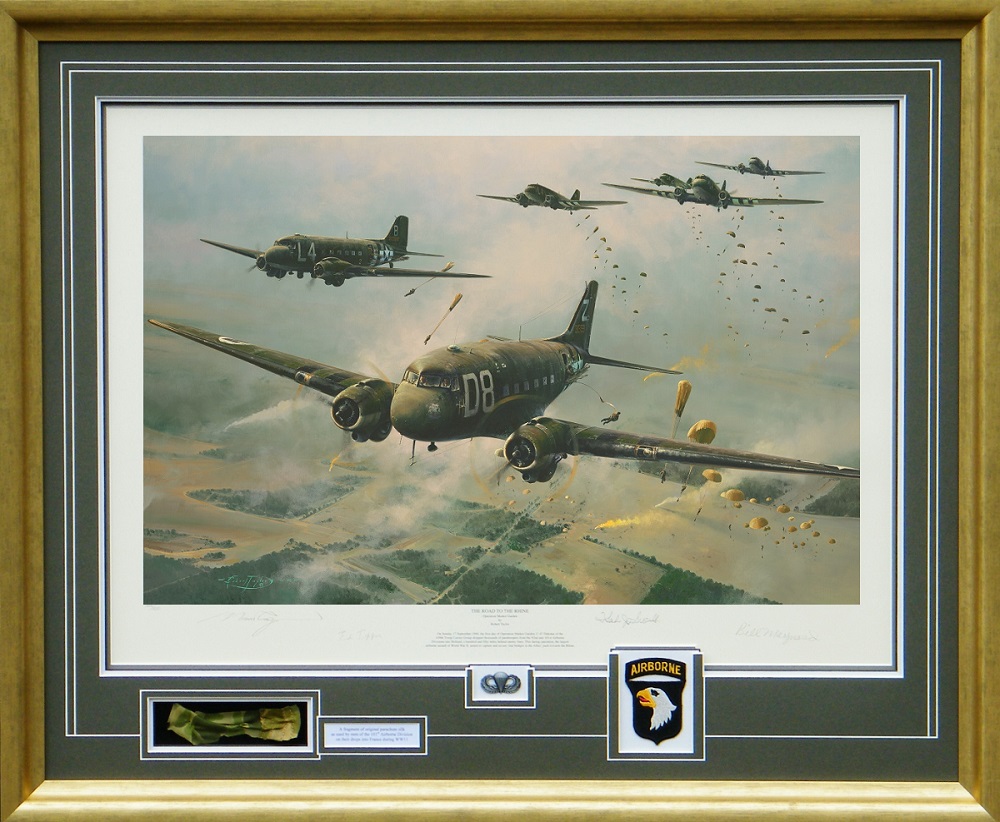 Many of the prints have been personally signed and authenticated by veterans who served in this illustrious unit. The famous names include:
Major RICHARD 'DICK' WINTERS
Lieutenant Colonel RON SPIERS
Staff Sergeant WILLIAM 'WILD BILL' GUARNERE
Sergeant First Class DON MALARKEY
First Lieutenant 'BUCK' COMPTON
Staff Sergeant EARL McCLUNG
Staff Sergeant DARRELL 'SHIFTY' POWERS
Technician 4th Grade FRANK PERCONTE
Staff Sergeant

ROD STROHL

Emmy Award Winning Actor DAMIAN LEWIS who played Dick Winters in the series
... and many more...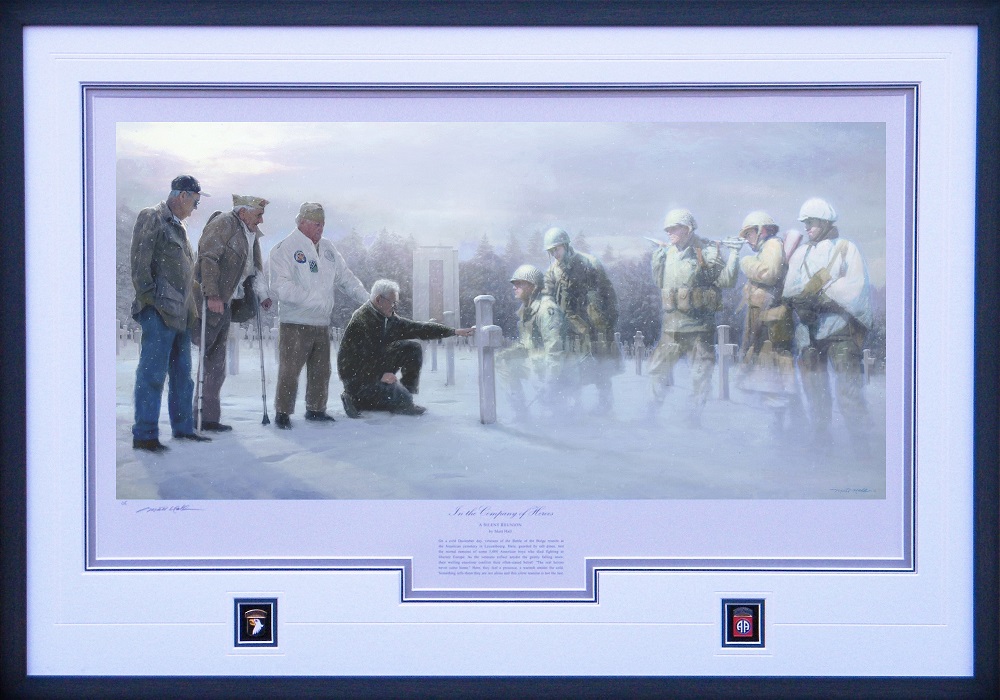 Framing and worldwide delivery available - contact us for more info!
We're sure this collection won't be around for long - contact us TODAY for more
details!