Our exciting lockdown project!
Taking Aces High on the road...
30 September 2021
Check out one of our projects during the recent lockdown...
Introducing our new MOBILE GALLERY!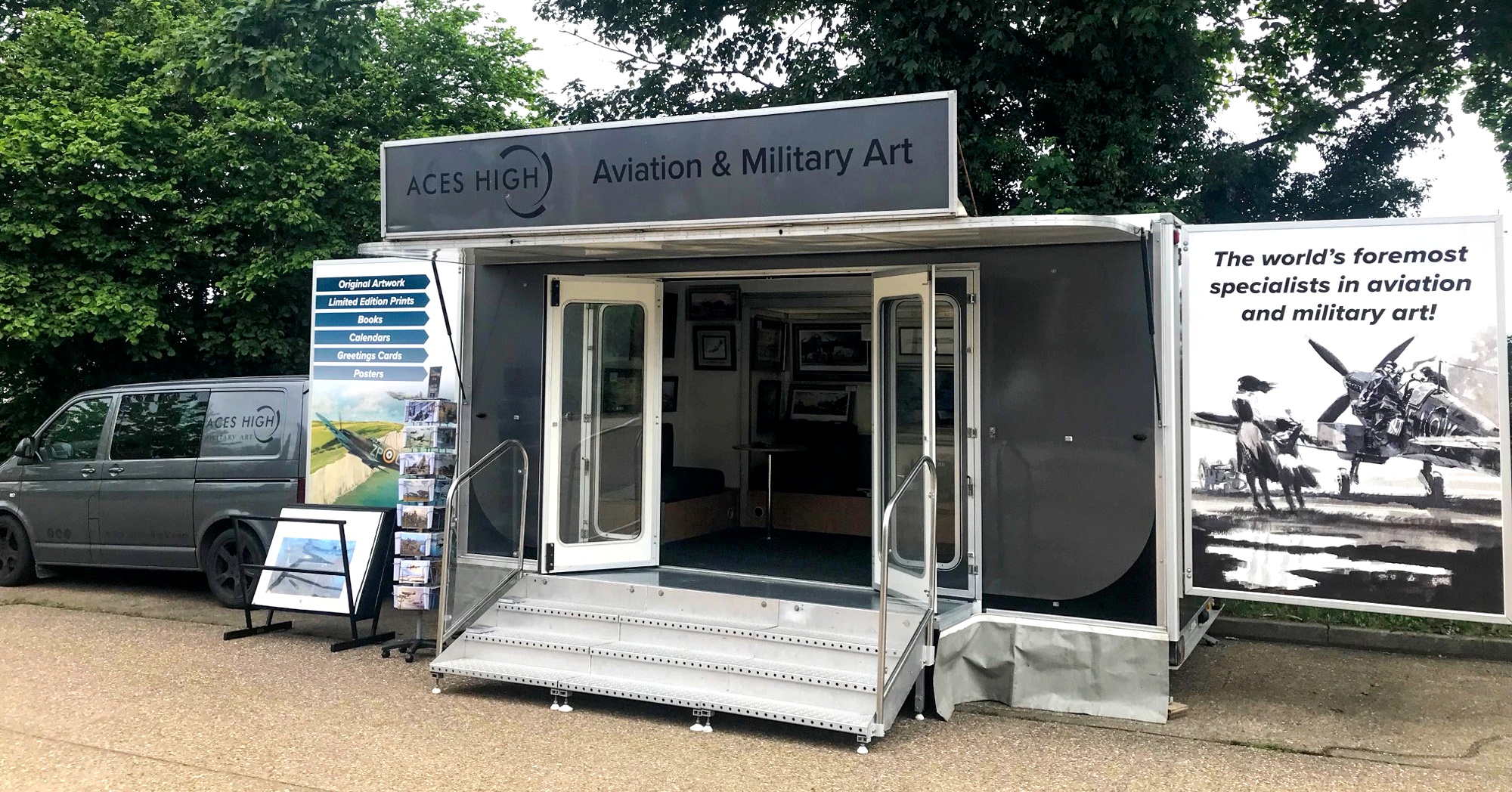 In addition to our galleries in Wendover and Ste-Mère-Église, we're delighted to announce that our new exhibition trailer will soon be attending many major events across the UK and Europe, displaying some of our finest pieces and latest releases.
The bespoke hanging system allows us to exhibit a wide range of items from original paintings, drawings and framed limited edition prints, through to books, cards and calendars.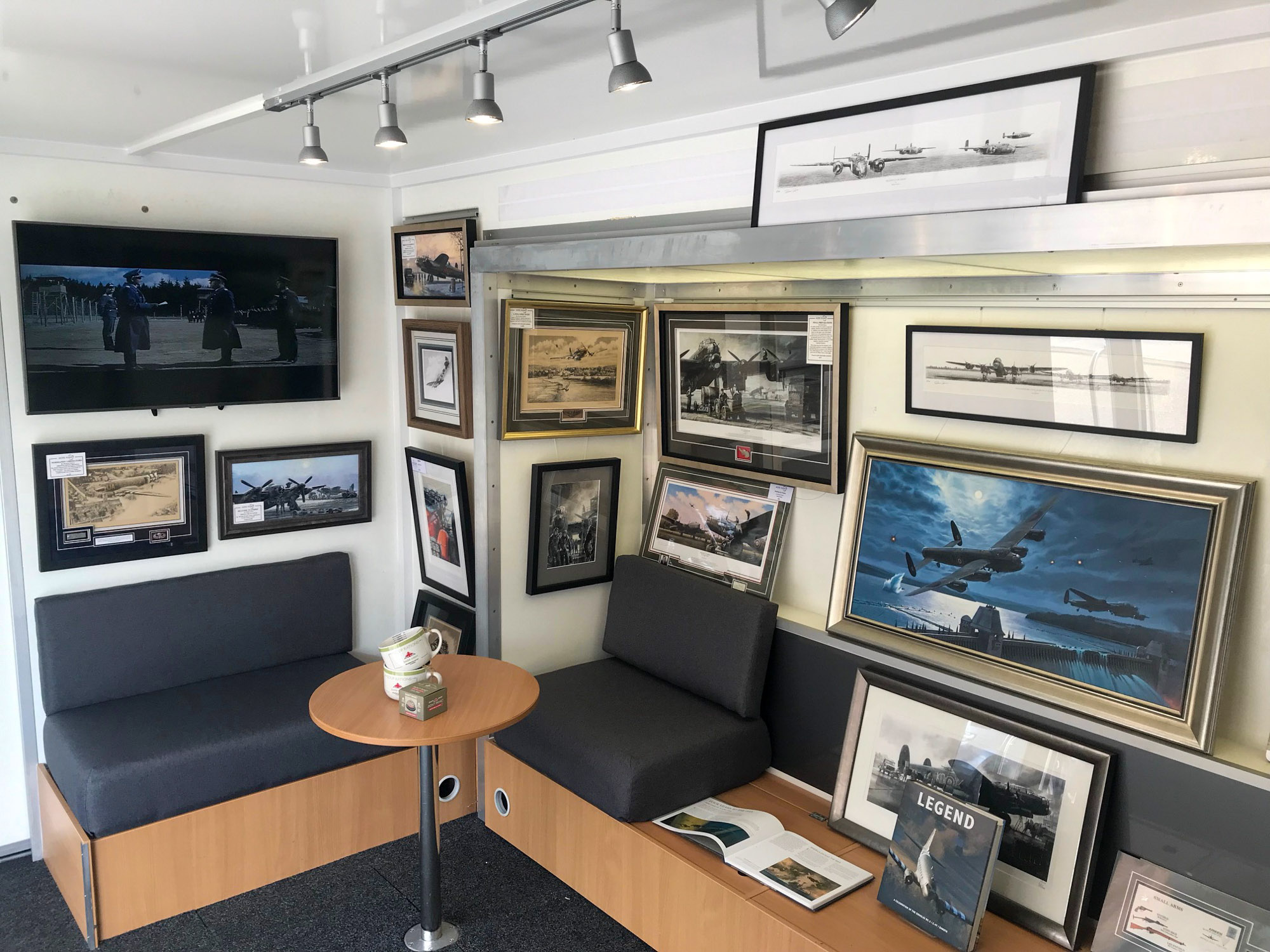 Taking our mobile gallery on the road will allow us to visit more places, more often – if you have any ideas then we'd love to hear from you!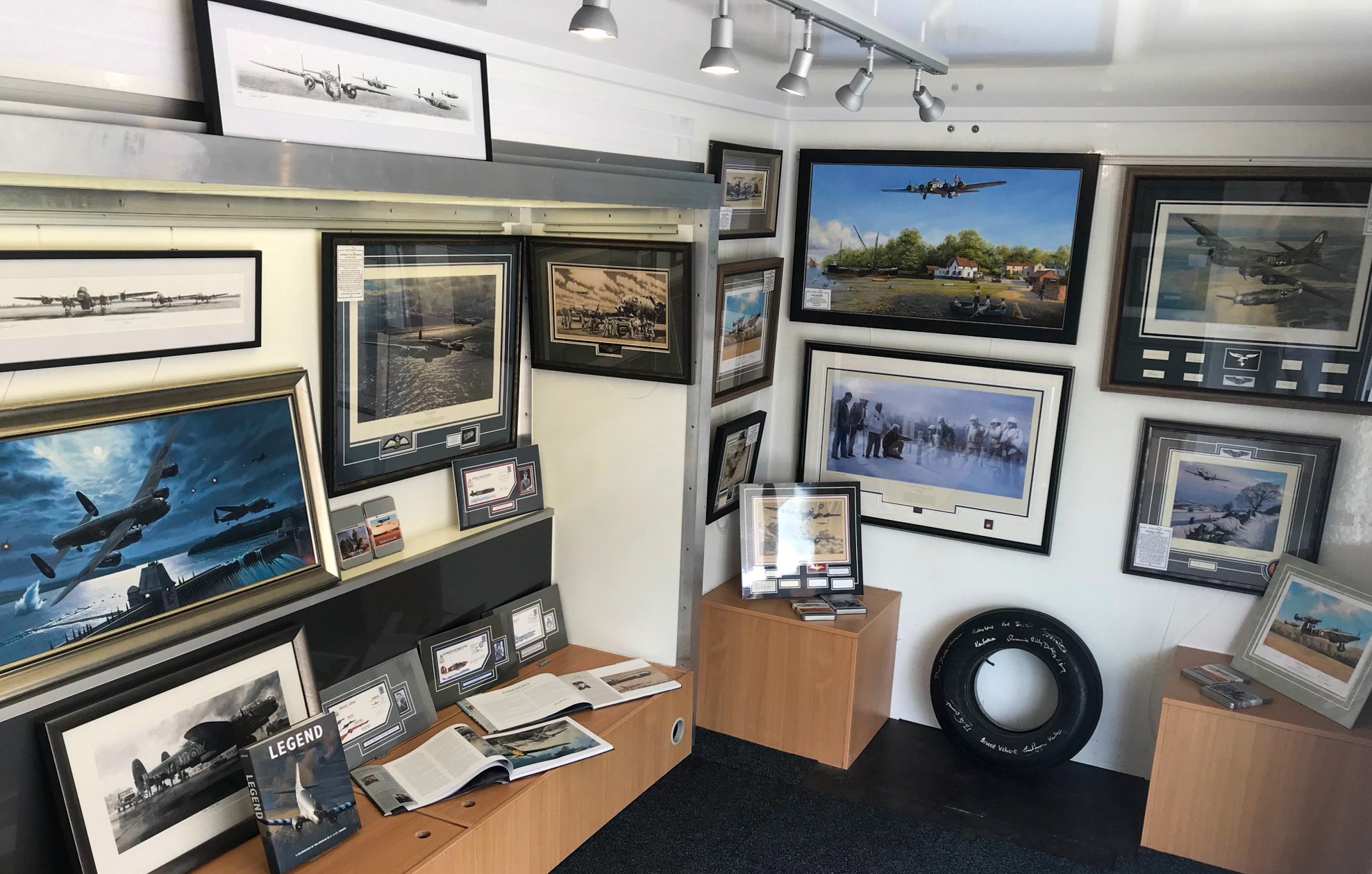 Starting this coming weekend and continuing throughout June…
-------------------------------------
SHUTTLEWORTH
Flying Festival of Britain Drive-in Air Show - 6 June
With a flying line-up including the Red arrows and countless warbirds, we anticipate a memorable event for all the family!
Battle of Britain Airshow - 25 - 27 June
The air displays at this superb event are getting more and more exciting every year so we're sure 2021 won't disappoint!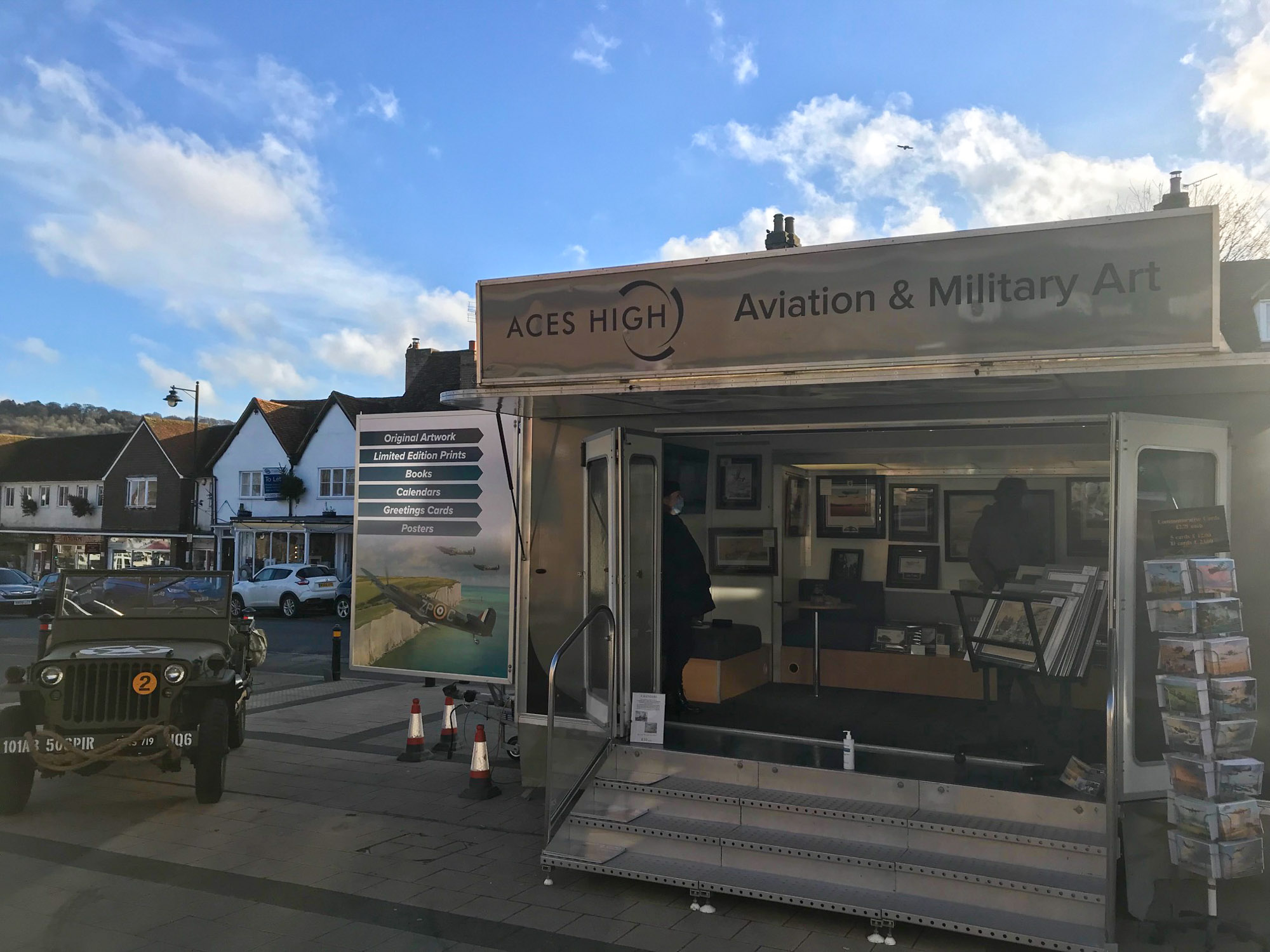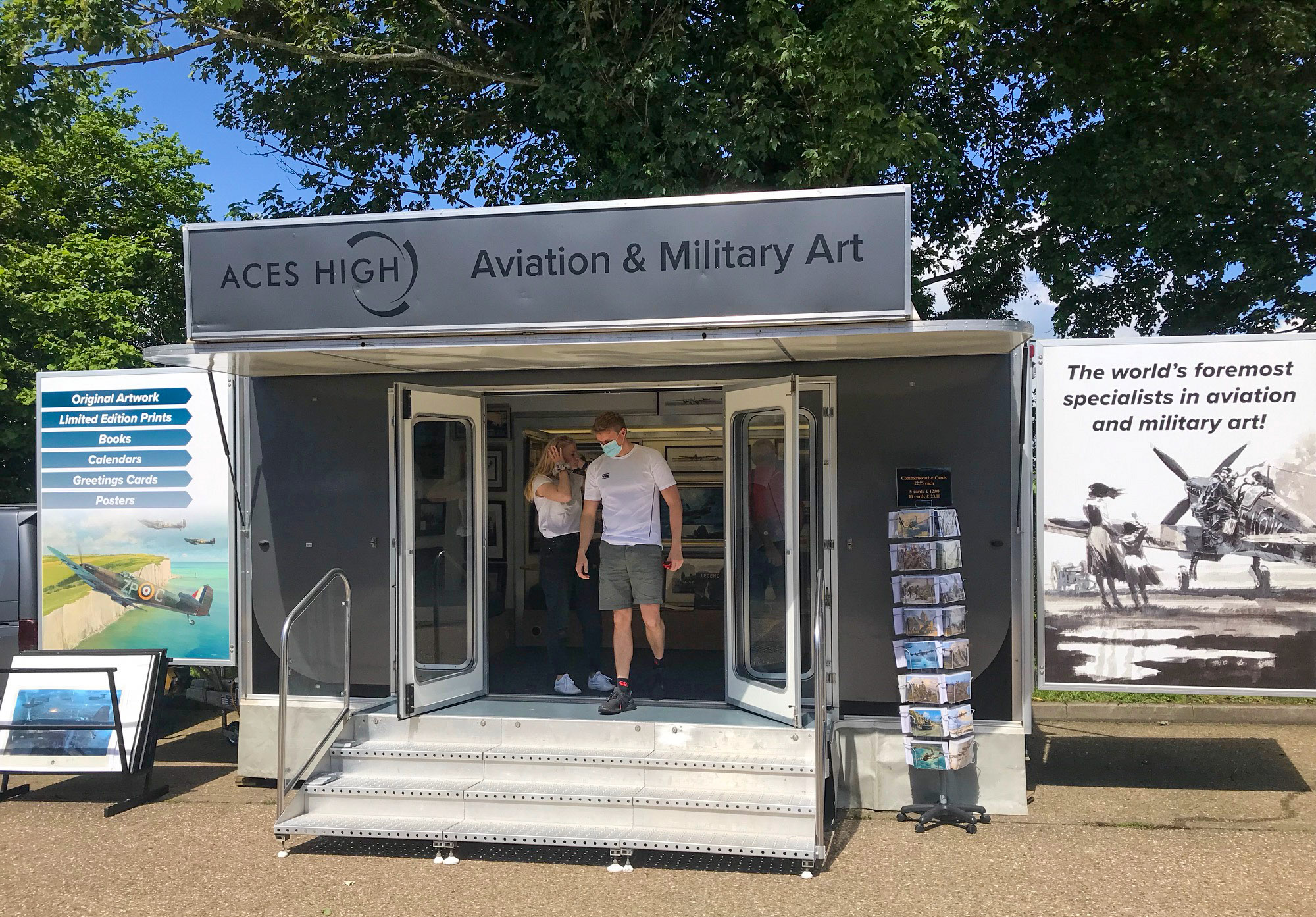 We're also working on plenty of additional dates as restrictions ease and more information becomes available
We're very excited to show you what we've been working on and rest assured the same warm welcome awaits!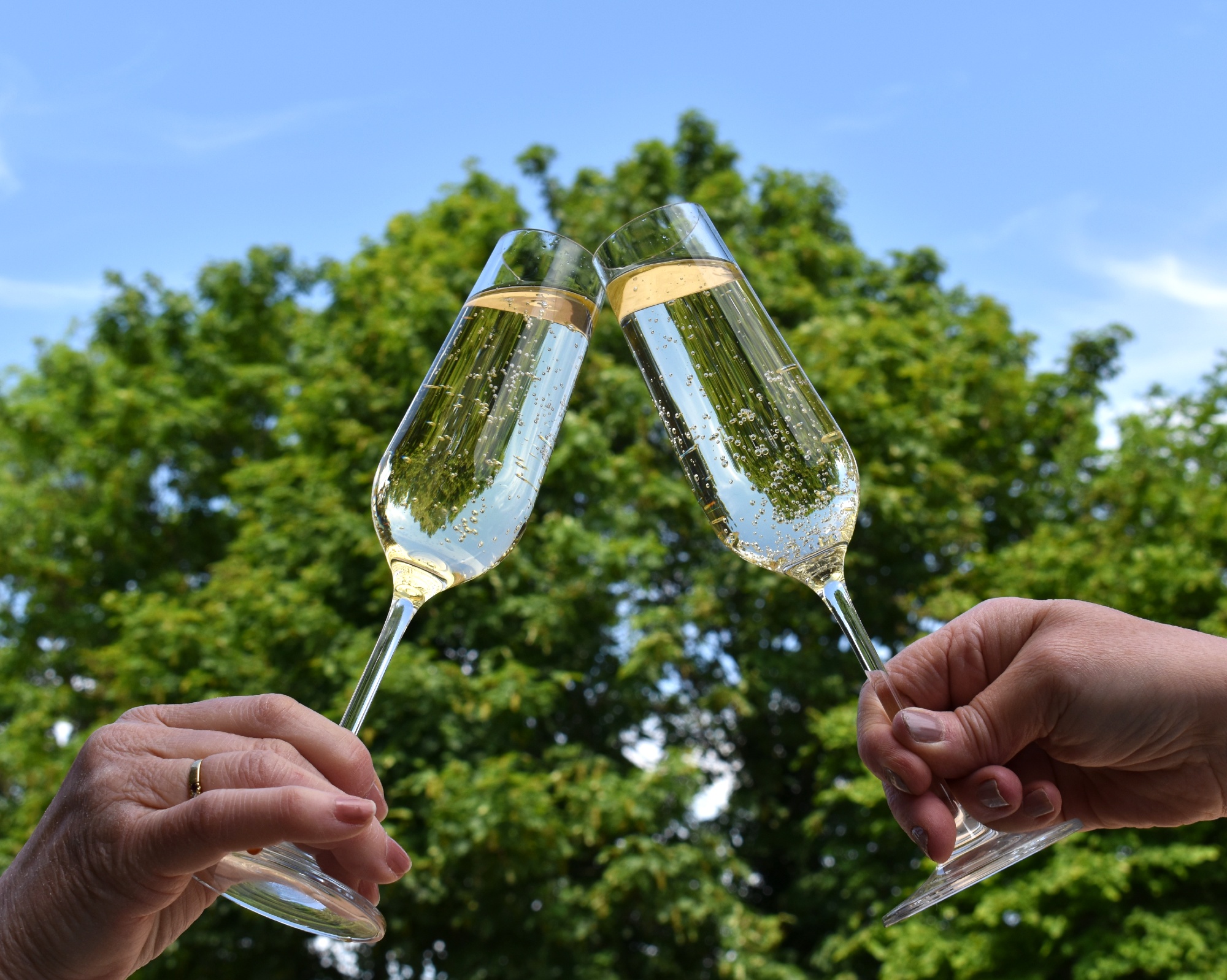 Our main Gallery in Wendover is OPEN and there's plenty to see – no need to book an appointment but if you can give us some warning then we'll make sure the kettle's on!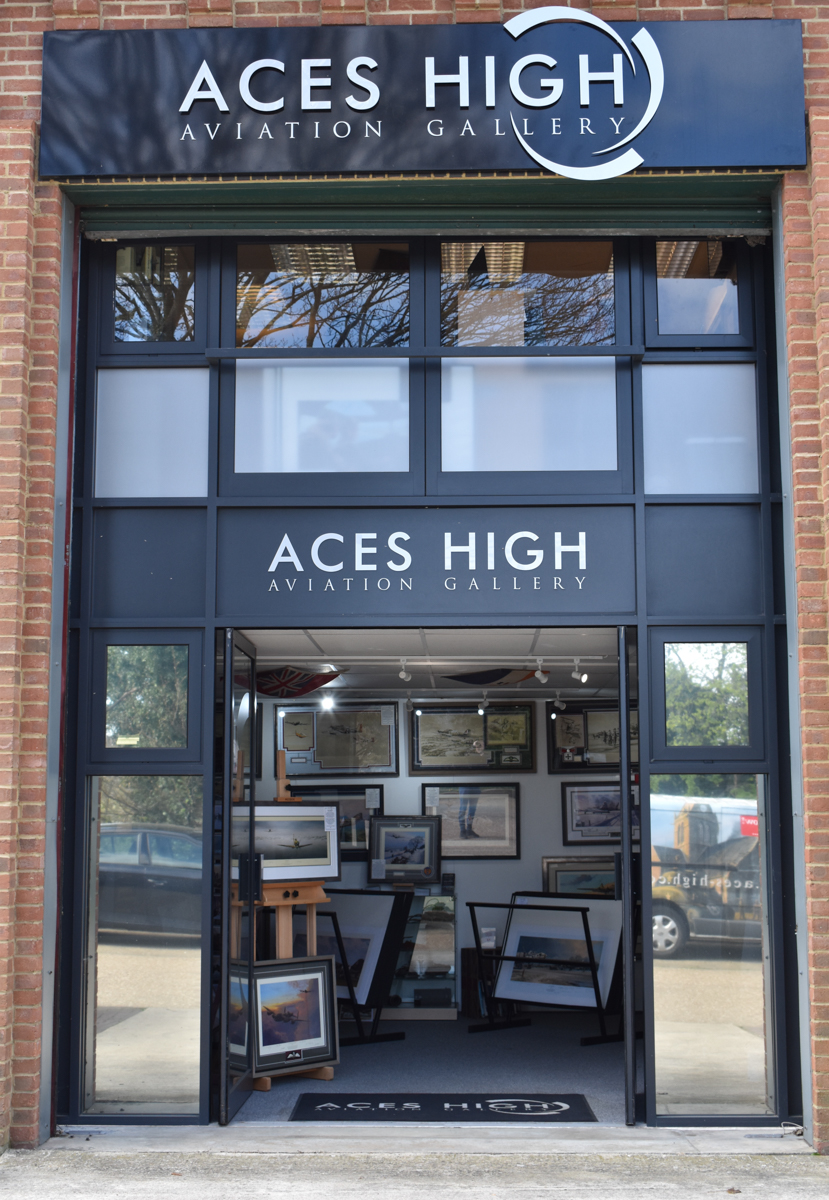 Unfortunately the gallery in Ste-Mère-Église remains closed for the time being, but we'll be sure to update you just as soon as we're allowed to open.

We hope to see you soon!