James Dietz @ the Wendover Gallery – 10th & 11th June
With World War Two and Vietnam veterans!
11 June 2023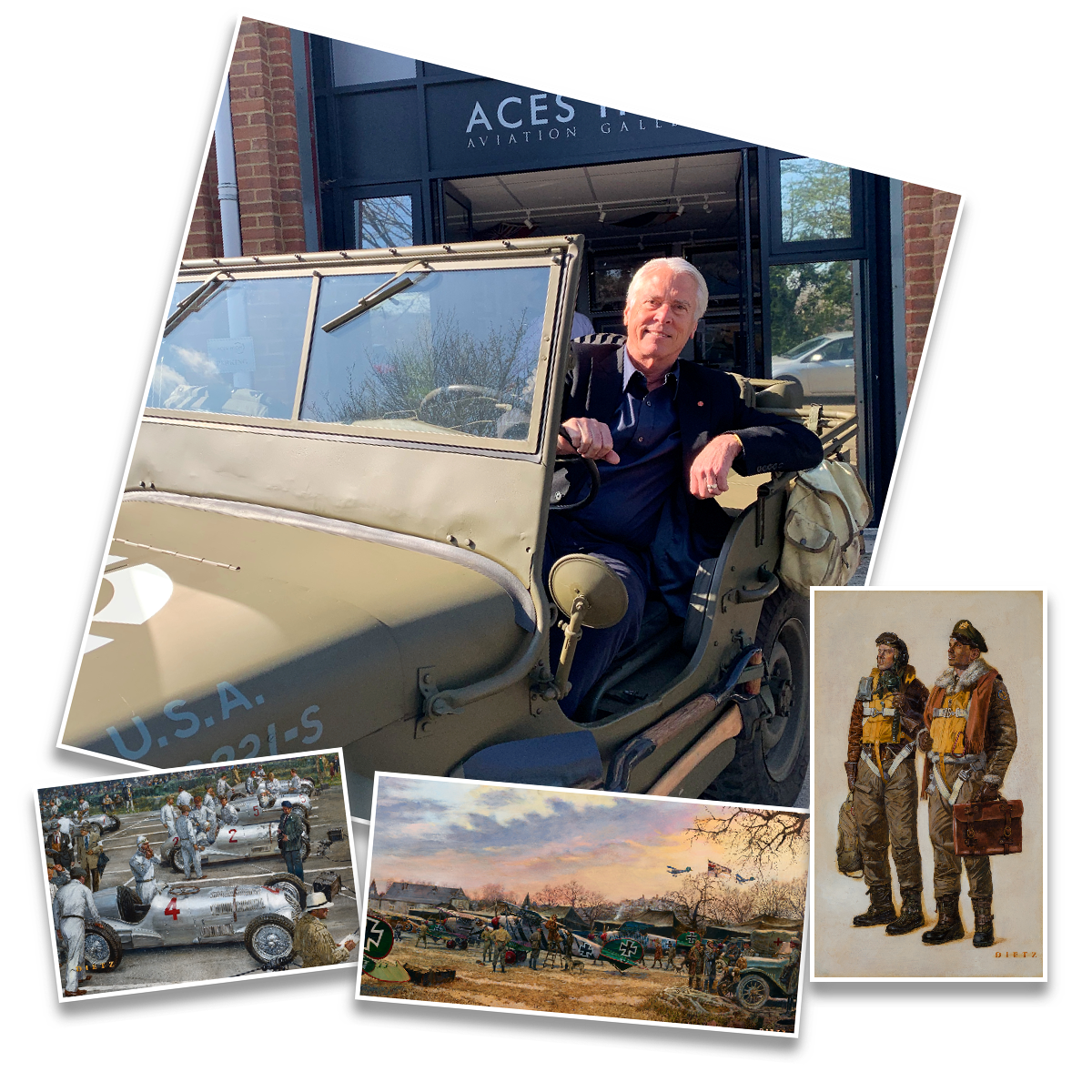 For this special event at the UK Gallery we'll be joined by leading military and aviation Artist James Dietz to sign a number of new print editions.
JAMES DIETZ is an award-winning artist whose unique approach to the depiction of aviation, automobiles, and military subjects has earned him countless fans around the world. He often portrays a human involvement in his paintings to emphasize the interaction between man and machine.
Dietz began his career as an illustrator in Los Angeles following graduation from the Art Center College of Design in 1969. Then, after roughly a decade in southern California, Dietz moved to Seattle, where he continues to live and work to this day. His clients have included Boeing, Bell Helicopter, FedEx, Allison, Cessna, flying tigers, the Indianapolis 500, BMW, the National Guard, and numerous branches of the U.S. Army.
"The people, settings, and costumes are what make aviation history exciting and romantic to me."
We'll also be joined on SUNDAY 11th JUNE by a number of veterans to meet enthusiasts and sign items for collectors. These include:
American Vietnam Veteran:
RAY HILL - Assistant Team Lead of Team 4, 173rd Airborne Brigade, Long Range Reconnaissance Patrol (LRRP). Ray served 14 months during the Vietnam War and was involved in some significant actions including running recon during Operation JUNCTION CITY – the 173rd Airborne's combat jump at Tay Ninh Province, South Vietnam, February 1967.
D-Day & Normandy Campaign Veterans:
Able Seaman GEORGE CHANDLER MiD Ld'H - having joined the Royal Navy in 1943 aged 18, George served as a Gun Layer on MTB 710, 59th flotilla on coastal defence duties, with regular channel night-time enemy engagements. In the run up to D-Day they trained with US Rangers on the south coast, honing troop seaborne manoeuvres and on D-Day itself served as a defence escort to invasion forces in the American sector close to Omaha beach. George later served in the Mediterranean theatre, Adriatic Sea, in close operational support with the LRDG and SBS special duties sections.
Able Seaman DOUG SHELLEY - serving aboard HMS Milne, one of the biggest M class destroyers and part of the great Arctic convoys, Doug's crew were part of escort and deception duties during the D-Day Invasion. HMS Milne was one of the large fleet supporting ships around the British and Canadian invasion beaches.
World War Two RAF Bomber Command Veterans:
Flight Lieutenant GEORGE DUNN DFC MiD - after training as a Pilot, George flew Halifaxes with 76 Sqn on bombing raids over Germany. His missions included the V1 and V2 rocket factory and testing site at Peenemunde and after completing 30 operations he converted to fly Mosquitos. Volunteering for the Pathfinder Force he joined 608 Sqn and flew a further 14 missions, all of them to Berlin.
Warrant Officer ROY BRIGGS - as a Wireless Operator on Lancasters with 576 Sqn based at RAF Fiskerton, Roy completed 10 wartime missions including raids to Plauen and Bremen before taking part in Operation Manna. As the war in Europe ended he transferred to 156 Pathfinder Sqn.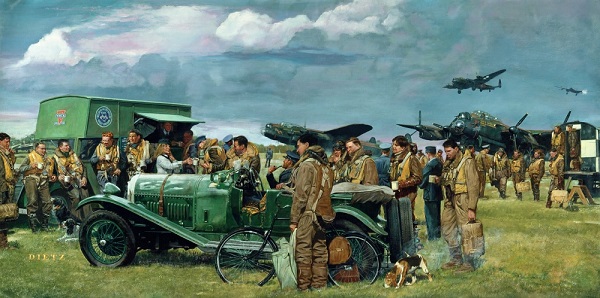 ---------------------------------------------------------
Entry is completely FREE, all we ask is that you RESERVE YOUR TICKET in advance to help us manage numbers and make it relaxed and comfortable for everyone.
Our guests are happy to sign autographs for collectors and items purchased at the event over £60 can be signed free of charge.
Bookings are now being taken so please contact us to secure your place.